Baftas 2016: Full List Of Winners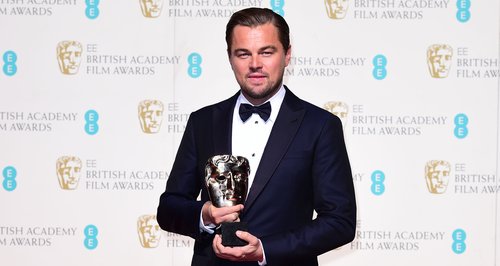 All the winners (and nominees) for this year's Bafta awards...
Stephen Fry hosted the 69th Bafta awards and while the carpet has rolled on another ceremony, in which The Revenant and Leonardo DiCaprio took the top prizes, Carol - which led the nominations - was snubbed.
The big news of the night was Leonardo DiCaprio's emotionally and physically gruelling performance as a vengeful frontiersman which finally won him a best actor Bafta. His movie The Revenant dominated the marquee awards at the 2016 British film ceremony. Is an Oscar to follow? We hope so.
And as much as we want all of our film heroes to win a Bafta, that is just not the way these things work. Soz.
So here's who has won a big, shiny gong in last night's awards ceremony...
EE BAFTA 2016 WINNERS LIST:
Outstanding British film
WINNER: Brooklyn
45 Years
Amy
The Danish Girl
Ex Machina
The Lobster
Best Cinematography
WINNER: The Revenant
Bridge of Spies
Carol
Mad Max: Fury Road
Sicario
Best Documentary
WINNER: Amy
Cartel Land
He Named Me Malala
Listen to Me Marlon
Sherpa
EE Rising Star (voted for by the public)
WINNER: John Boyega
Bel Powley
Brie Larson
Dakota Johnson
Taron Egerton
Best Supporting Actor
WINNER: Mark Rylance – Bridge of Spies
Benicio del Toro – Sicario
Christian Bale – The Big Short
Idris Elba – Beasts of No Nation
Mark Ruffalo – Spotlight
Best Animated Film
WINNER: Inside Out
Minions
Shaun the Sheep the Movie
Best Supporting Actress
WINNER: Kate Winslet – Steve Jobs
Alicia Vikander – Ex Machina
Jennifer Jason Leigh – The Hateful Eight
Julie Walters – Brooklyn
Rooney Mara – Carol
Best Original Screenplay
WINNER: Spotlight
Bridge of Spies
Ex Machina
The Hateful Eight
Inside Out
Best Actress
WINNER: Brie Larson – Room
Alicia Vikander – The Danish Girl
Cate Blanchett – Carol
Maggie Smith – The Lady in the Van
Saoirse Ronan – Brooklyn
Best Actor
WINNER: Leonardo DiCaprio – The Revenant
Bryan Cranston – Trumbo
Eddie Redmayne – The Danish Girl
Matt Damon – The Martian
Michael Fassbender – Steve Jobs
Best Film
WINNER: The Revenant
The Big Short
Bridge of Spies
Carol
Spotlight
Everything You Need To Know About The BAFTAs 2016! Your Questions Answered! [data Google: UK, last 7 days]
Where are the Bafta awards held?
This year's Baftas will be held at the Royal Opera House in Covent Garden, London.
When is the Bafta awards?
The ceremony will take place at on Sunday February 14th.
What does 'BAFTA' stand for?
BAFTA stands for British Academy of Film and Television Arts. The organization is an independent charity that supports, develops and promotes the art forms of the moving image – film, television and game in the UK.
Who will be at the 2016 Bafta awards?
Hollywood's biggest stars such as Leonardo DiCaprio, Eddie Redmayne, Kate Winslet and Cate Blanchett are all expected to attend the ceremony on the night.
And who got snubbed from this year's Bafta awards?
Whilst the likes of Eddie Redmayne and Leonardo DiCaprio battled it out in the Best Actor category, there were some notable absentees from the list.
Jennifer Lawrence, who appears in Joy, has not received a Best Actress nomination, even though she was nominated for a Golden Globe and is hotly-tipped to get another Oscar nod.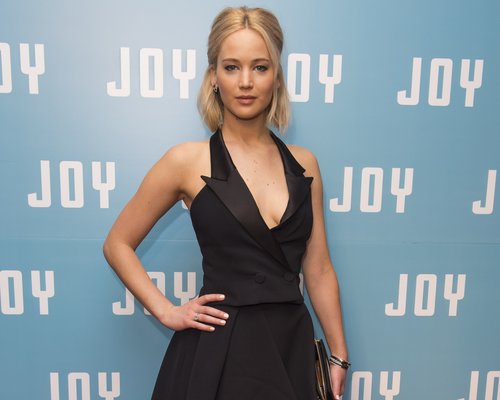 Daniel Craig's efforts as James Bond in 'Spectre' obviously failed to please the panel, despite grossing £6.3 million at the UK box office when it first hit screens back in October.
Elsewhere, Tom Hanks, who stars in 'Bridge Of Spies' has also been left off the Best Actor nominees list.
Eddie Redmayne's nomination for Danish Girl marks his second consecutive nod for Best Actor, after claiming victory last year for his portrayal of Stephen Hawkings in The Theory Of Everything.
The British actor faces stiff competition from Leonardo DiCaprio, whose role as fur trapper Hugh Glass in The Revenant has been tipped as the role that may finally see him bag Best Actor at the Oscar's.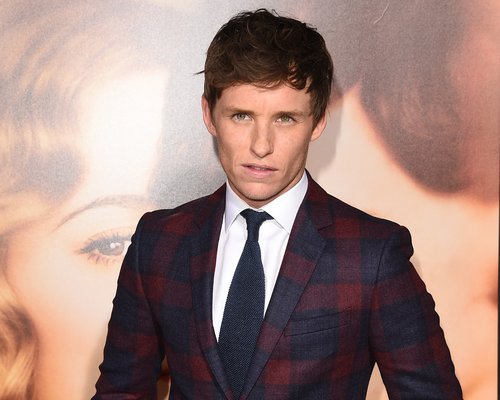 Bryan Cranston Trumbo, Matt Damon The Martian and Michael Fassbender Steve Jobs are other candidates who hope to win big when the BAFTA's ceremony kicks off in February.
It's certain all eyes will be on British actress Alicia, who has scored a rare achievement after being nominated simultaneously in the Best Actress and Supporting Actress categories for her role in Ex Machina and Danish Girl.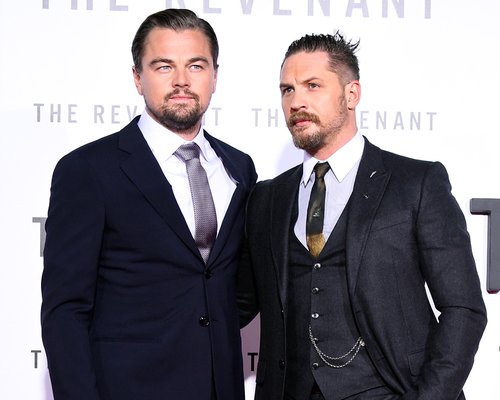 She faces an uphill battle to victory from Cate Blanchett though, who heads up the hotly-contested Best Actress category, after she earned huge praise for her performance in Carol.
Rounding up this category is Brie Larson Room, Dame Maggie Smith The Lady In The Van and Saoirse Ronan Brooklyn.
Idris Elba - who has been hotly tipped to be the next Bond - will go up against Christian Bale in the Best Supporting Actor categories whilst Kate Winslet, Julie Walters and Rooney Mara will be hoping to snap up the gong for Best Supporting Actress.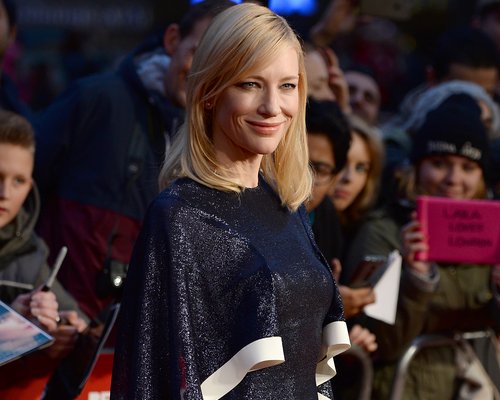 Meanwhile, must-see films this year include Carol and Bridge of Spies which lead the way with nine nominations overall, including Best Film where they'll face competition from The Revenant, The Big Short and Spotlight.