This Picture Of Obama Hugging Hillary Has Gone Viral For All The WRONG Reasons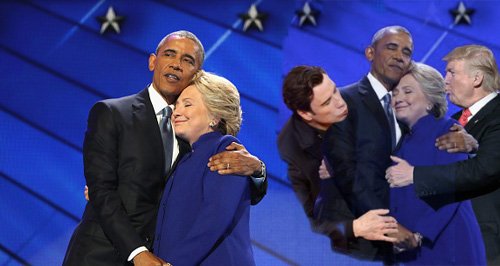 The internet never misses a good photoshop opportunity.
As the world watched Barack Obama throw his support behind Hillary Clinton to be the next President of the United Staes of America, a few eagle-eyed users on the internet were already planning their next prank.
Hillary, who is the first woman to be made the Democratic presidential nominee, was greeted with a warm embrace from Obama as he told the crowds he was "ready to pass the baton" onto her at the Democratic National Convention on Wednesday.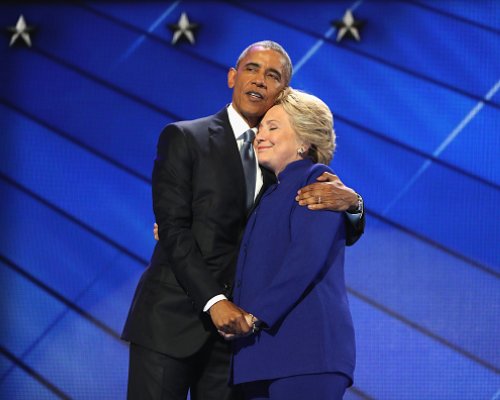 While it brought a tear to some people's eyes, other's have been crying with laughter at the hilarious memes that have been generated from the heart-warming hug.
Hillary's political opposition Trump wants in on the action too!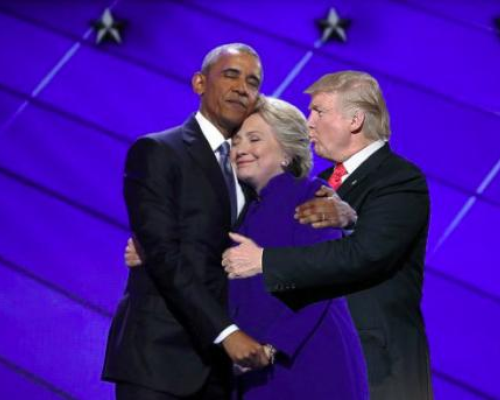 Picture: Reddit/dwells7583
Kanye West shows his sweet side as he gives Hillary a hug.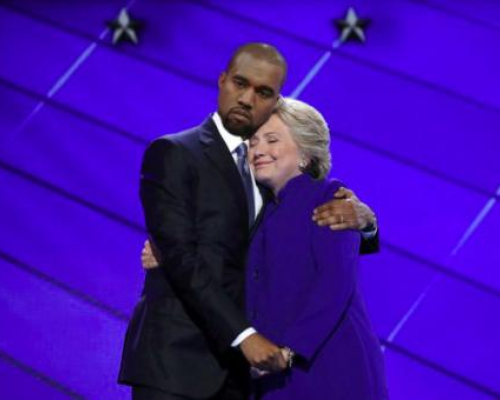 Picture: Reddit/7061756c
Barack, don't let go! We can't get enough of this Titanic themed picture.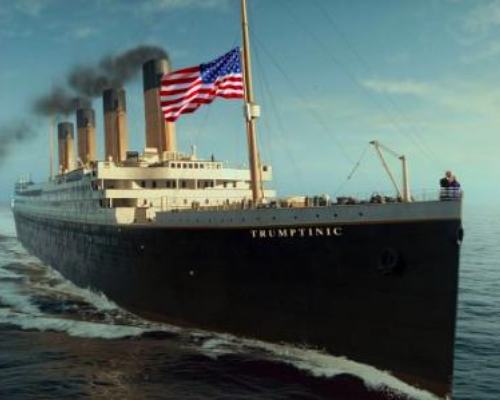 Picture: Reddit/DaVinci_
Who better to love you than yourself eh, Hillary?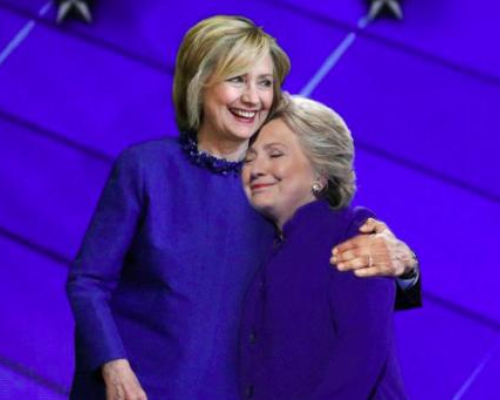 Picture: Reddit/altrss
Donald Trump is more than happy to share a hug with Hillary in the White House.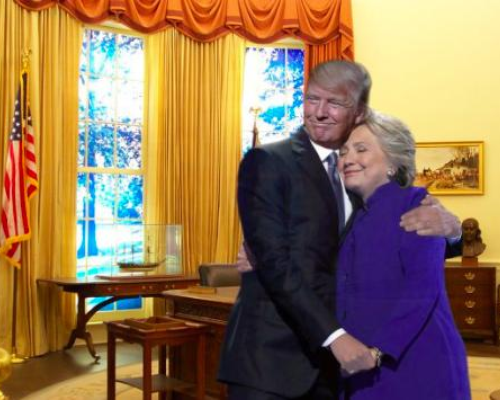 Picture: Reddit/WetCoastlife
John Travolta and Donald Trump both want in on the action!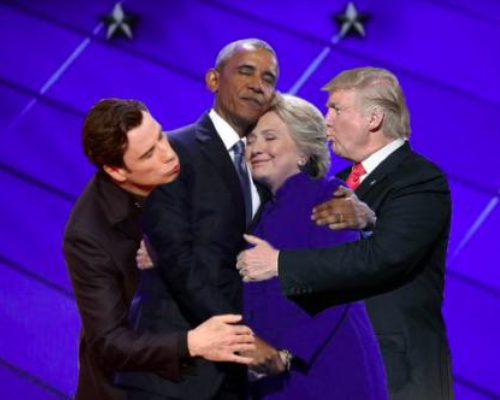 Picture: Reddit/Zobzler
Michelle is making sure Hillary and Obama don't get too close!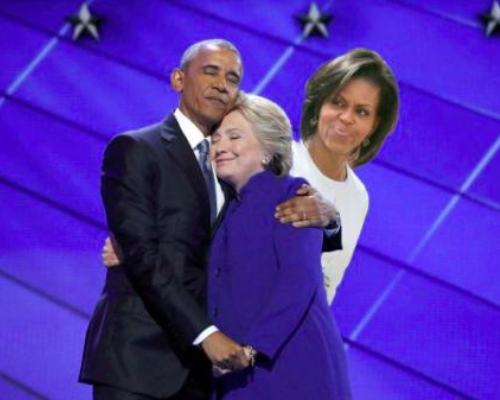 Picture: Reddit/dwells7583
Where do people find the time to make these hilarious memes? Well, we're glad they did!