It's Been 19 Years Since 'Barbie Girl' and Now Aqua Are BACK!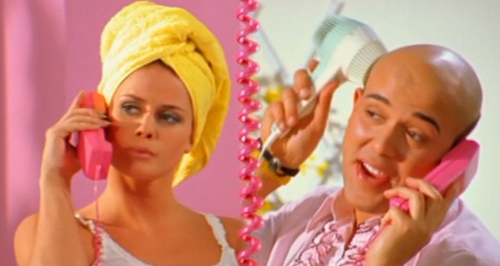 It's claimed the cheesy pop group of 90s fame are set for a musical comeback.
Beware, reading the next few paragraphs are going to make you feel REALLY old.
Can you believe it's been nearly TWO DECADES since the kooky Danish quartet Aqua stormed the charts with their catchy pop hit, 'Barbie Girl' which documented the very fabulous (albeit plastic) life of the world's most iconic doll.
Now the 90s pop group are BACK and set for a new european musical tour, claims reports by The Sun newspaper.
Apparently the tour will take place in Denmark, but British fans should watch this space and keep all their fingers crossed.
Not many people know that the 'Barbie Girl' was actually the group's THIRD single, but it put them on the map in 1997 and their follow-up hit 'Doctor Jones' followed shortly after.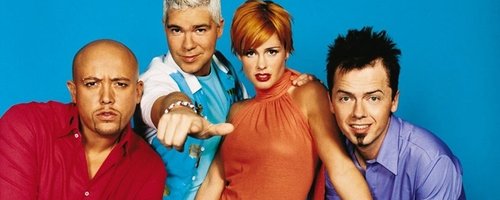 In fact, 'Barbie girl' was such a hit that the makers of Barbie actually tried to sue the group because they didn't like the sexual nature of the song being associated with the childhood toy. However, a judge quickly threw the case out of court.
THANK GOD for that! Who knows what we'd do if the song was banned from the airwaves?
The band was made up of Lene Nystrøm (the girl) and René Dif (the bald one), keyboardist Søren Rasted (the spikey-haired one), and guitarist Claus Norreen (the other one who most of us can barely remember!)
So what happened to the band?
Well, Lene married Soren in 2001 in Las Vegas ( the ultimate wedding goals!) and now they have two children together as she still continues working in music.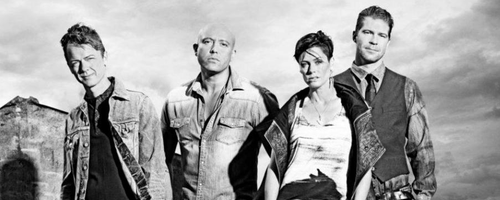 Rene Dif, who you may know better as Ken to Rene's Barbie, is now happily married to a health coach and has a daughter named Mabel. It seems as though he still gets his eruodance fix in his job as a DJ.

Meanwhile, Claus has a quieter life, and has set up his family in London.
We have to say they look great! Whatever youth serum they're using...we want some!