Chuckle brother Paul wipes tears at Barry's funeral as he bids final farewell
17 August 2018, 15:05 | Updated: 17 August 2018, 15:09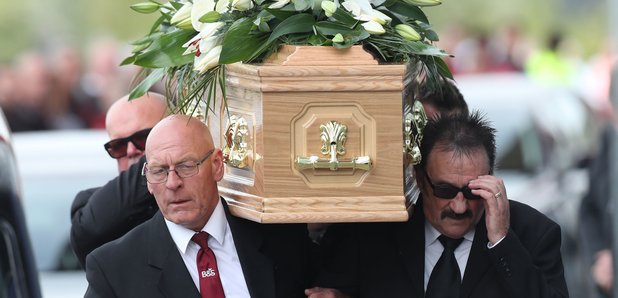 Paul bravely carried his brother's coffin as he led the procession at Barry Elliot's funeral.
Paul Elliot, 70, was visibly emotional as he bravely carried his brother Barry's coffin as the procession made it's way to Rotherham United's New York Stadium, where the funeral was held.
Hundreds of fans gathered amongst close family and friends, as they all paid their respects to the veteran entertainer, who was given a public celebration of his life before a private funeral took place at 12.55 pm.
Barry - real name Barry Elliot - died on August 5 after a secret year-long battle with bone cancer. He was 73.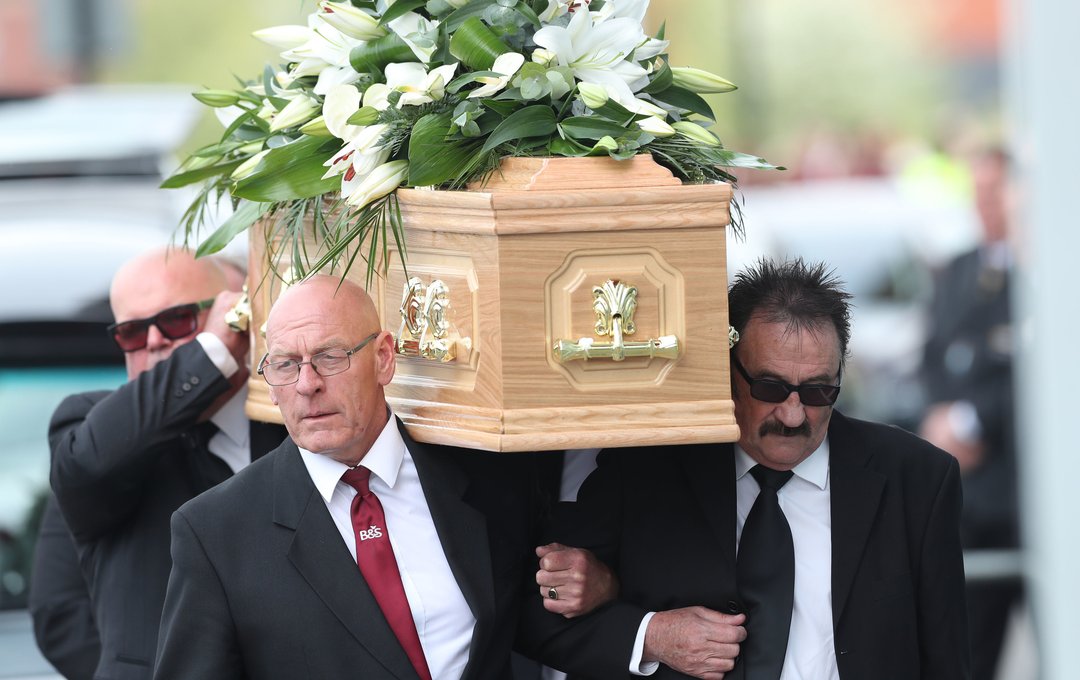 Credit: PA
Among the crowds, Paul could be seen wiping away the tears from behind his dark glasses as he carried his late brother's coffin, to the grounds where the comedian used to watch his favourite team.
Also paying their respects at the funeral, were comedian Roy Chubby Brown, legendary Leeds United player Eddie Gray and former Rotherham United manager Ronnie Moore.
John Altman, famed for playing villain Nick Cotton in Eastenders, and Loose Women panelist Linda Nolan could also be seen arriving at the event.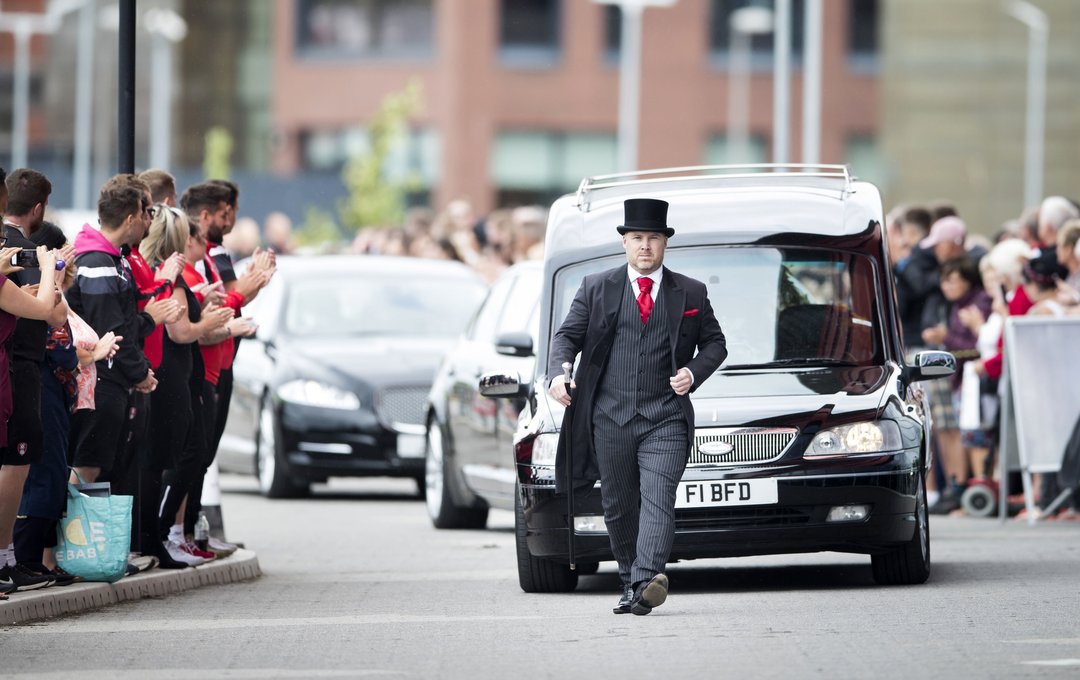 Credit: PA
Kids TV presenter Don Maclean, who first met Barry when they performed in pants together in 1977, said before entering the funeral: "
Barry on stage was very funny but off stage he was quite a quiet man with a great depth of thought. He was a man of great intellect.
"I don't think today can be a sombre affair. People will be very sad, It's a terrible thing to think that he had gone, but I think there must be laughter.
"His life was about making people laugh, right across the generations."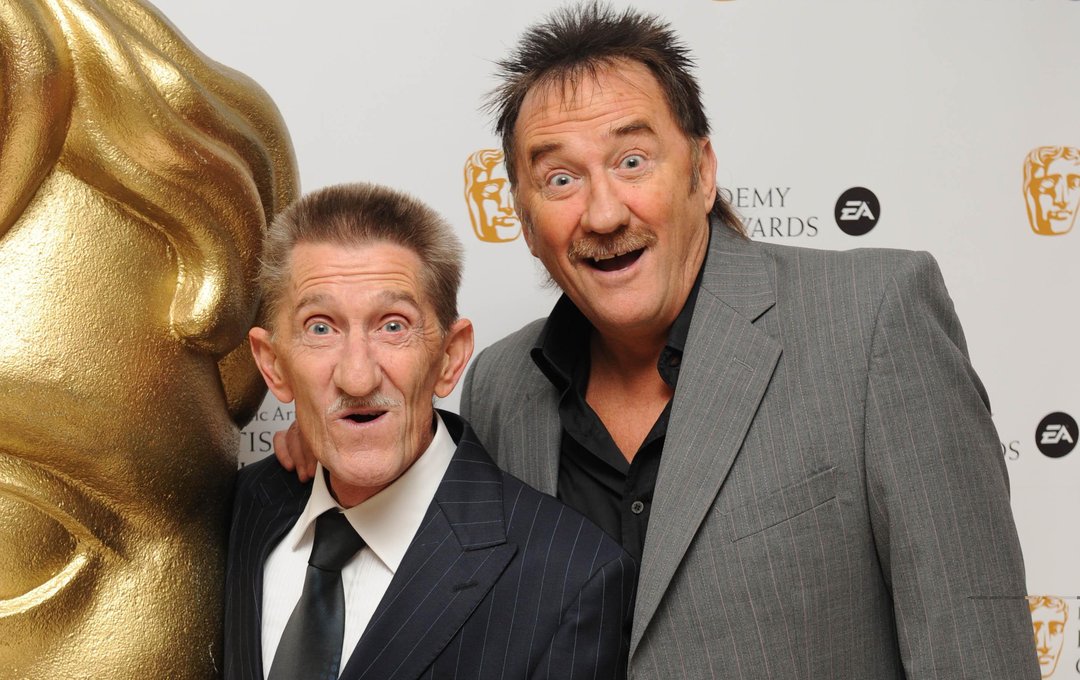 Credit: PA
Barry rose to fame alongside his younger brother in the BBC's ChuckleVision, which ran from 1987 to 2009.
Just this year, there was also talks of a reboot to help bring the popular show to a new generation of children.
In an emotional tribute, Paul said he was 'totally devastated' about the death of his 'brother, partner and my very best pal."