Tough man Bear Grylls shares his surprising phobia
25 June 2018, 15:57 | Updated: 27 June 2018, 11:20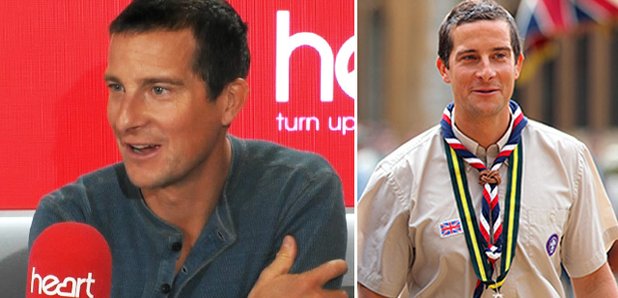 Despite trekking through some of the globe's most treacherous wilderness, there's still one thing that makes Bear nervous.
Real life action-man Bear Grylls has admitted that the thought of going to a dinner party brings him out in a cold sweat.
The 44-year-old told Heart a common misconception people have about him is that he isn't phased by anything.
He explained: "I don't know why people always think that, because the reality is I get nervous in so many different situations, and actually I think as I get older it gets worse.
"Man, I get nervous with ridiculous kind of things.
"Sometimes it's just like going to a drinks party - you know, social things that I sometimes find quite awkward and my wife is always going 'come on! you can do it!'"
But the adventurer is happy to acknowledge that he's got his insecrutites, adding: "I think it's OK in life to find some things a little bit difficult, isn't it? It's part of being human."
WATCH! Bear Grylls plays 'Bear Grills or Bear Chills"

Speaking about his love for the outdoors, Bear explained that's where he's most confident.
"I just find when I'm out there, when I'm in the mountains and doing my job...it's actually the place that I'm calm," he revealed.
"And I love that sense of looking after these guests on these adventures, and that for me is my zone - but it doesn't mean I find necessarily other things in life easy."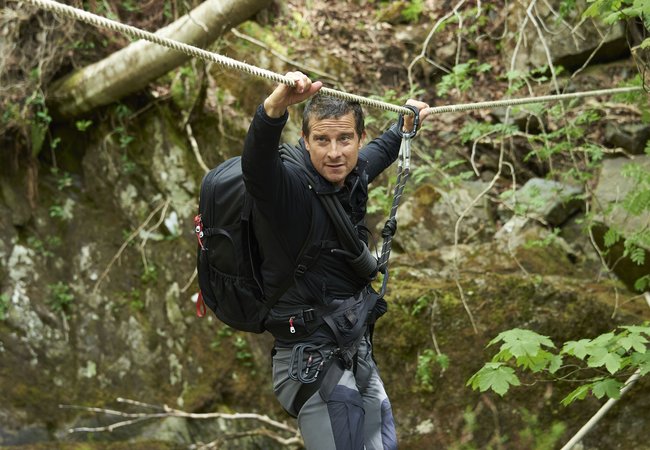 Credit: ITV
And it's clear that a sense of adventure runs in the family, as Bear reveals that his three sons, Jesse, 15, Marmaduke, 12, and Huckleberry, 9, are also very much into embracing the great outdoors.
Bear told Heart: "We spend part of the year in the mountains in Switzerland, I paraglide a lot and we climb, the boys love that.
"There's nothing better than strapping them in and we jump off these mountains together - and they've grown up like that.
"It's one of the great pleasures in my life, to get to do those sort of adventures with the family."
Adventure also runs closer to home, as Bear revealed that the family often relocate to rural Wales to exercise their survival skills.
"We spend part of the year up in North Wales in a pretty remote cottage in a pretty inaccessible place," Bear explained to Heart.
"[There's] no mains and no running water, and every day is an adventure for the family.
"You've got to work hard and everything is physical... our three boys, they love that."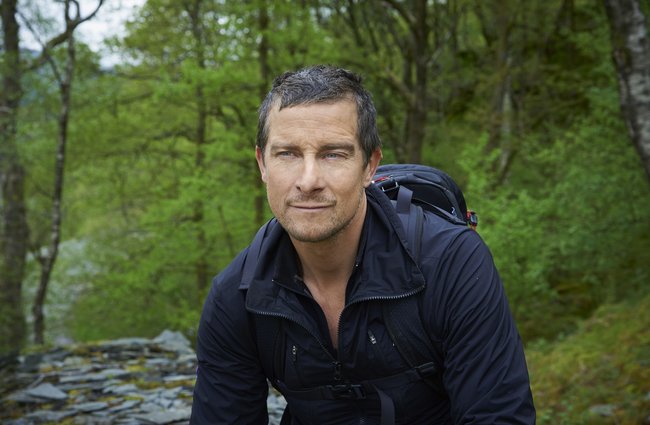 Credit: ITV - Bear Grylls reveals he's most confident when out in the wilderness
Bear has teamed up with actor Warwick Davis in his next televised adventure - Bear's Mission with Warwick Davis - which sees the pair head to the Lake District on an epically tough expedition, in classic 'Bear Grylls' style.
Warwick, who is best known for his roles in Star Wars, Harry Potter and Ricky Gervais' comedy series Extras, is no stranger to the Lake District, but admitted that he often spends a of time in tea rooms when he visits.
"This was a whole different type of adventure for him, and obviously with his disability - the fact that he is, as he likes to call himself, a 'little person', it was obviously an extra challenge for him, but he was amazing!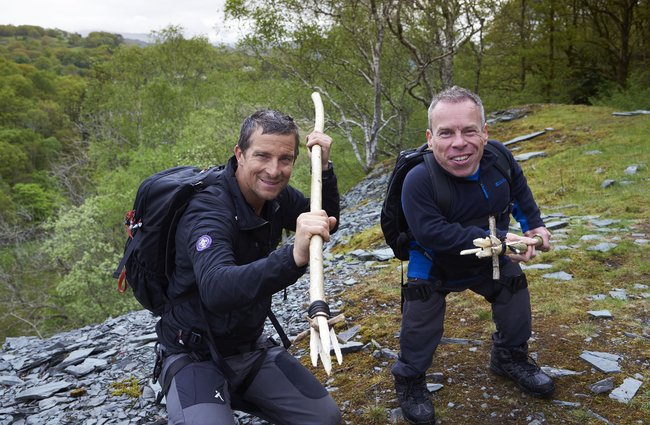 Credit: ITV - Bear Grylls and Warwick Davis tackle the Lake District
Revealing how Warwick fared, Bear added: "He definitely had a few moments going 'what was I thinking?!', but hey, he should be really proud of himself.
"It was not an easy journey, it was a full on committing one, with a lot of up and a lot of down, a lot of dizzying heights, and sleeping out and eating the unimaginable and all of that.
"I came away full of love and admiration for the man, so good for him - and sorry if I was a nightmare.
"I hope by the end I wasn't too much of a nightmare for him!"
Bear's Mission with Warwick Davis airs Tuesday 26th June at 9pm on ITV.