Were The Grammys Cursed? 5 Things That Went WRONG For Adele, Taylor And More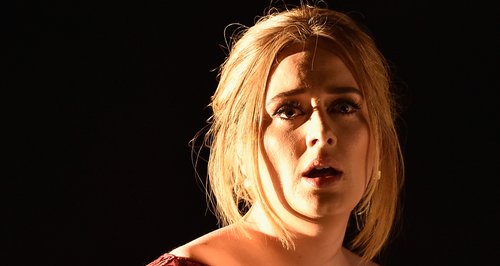 It was a big night for the stars in the music industry but they're never without their hiccups...
It was the 58th Annual Grammy Awards on Monday and boy what a night it was!
With Ellie Goulding, Taylor Swift and Adele among the performers, what could possibly go wrong? Well, we'll tell you exactly what went wrong (and right) right here.
If you couldn't be bothered to stay up in to the wee hours of the morning to watch the show on American channel CBS then no problem! Here's your showbiz round up - it's one you're not going to want to miss!
Taylor Swift Hit A Bum Note...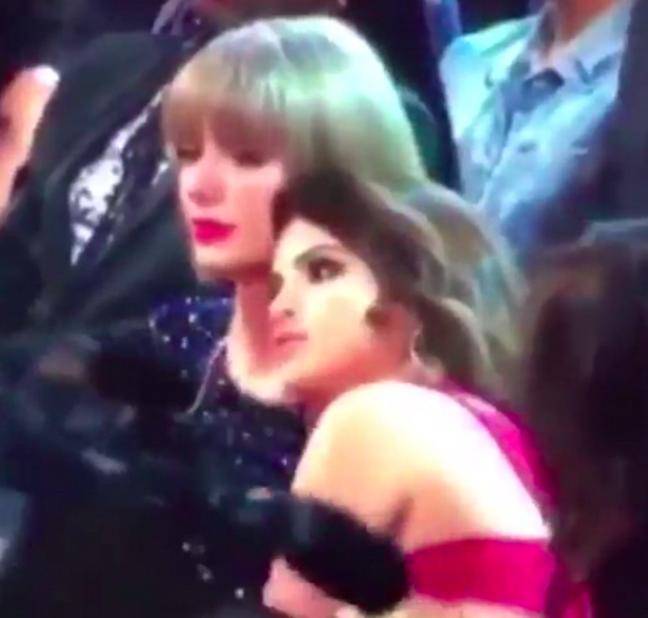 Taylor Swift is comforted by Selena Gomez. Picture | CBS
Well, more precisely, she sort of didn't hit the note at all.
The Bad Blood singer donned a slinky sequinned catsuit for her performance of her new track, Out Of The Woods, but accidentally missed a note. When she returned to her seat in the audience, she had to be consoled by pal Selena Gomez, 23. As she leaned on her shoulder, Taylor wiped away a tear.
Hoever, she shouldn't be too let down because the 26-year-old singer scooped up three awards at the ceremony, including album of the year and pop vocal album for 1989 as well as best music video for Bad Blood.
Adele's Performance Ruined By Sound Issues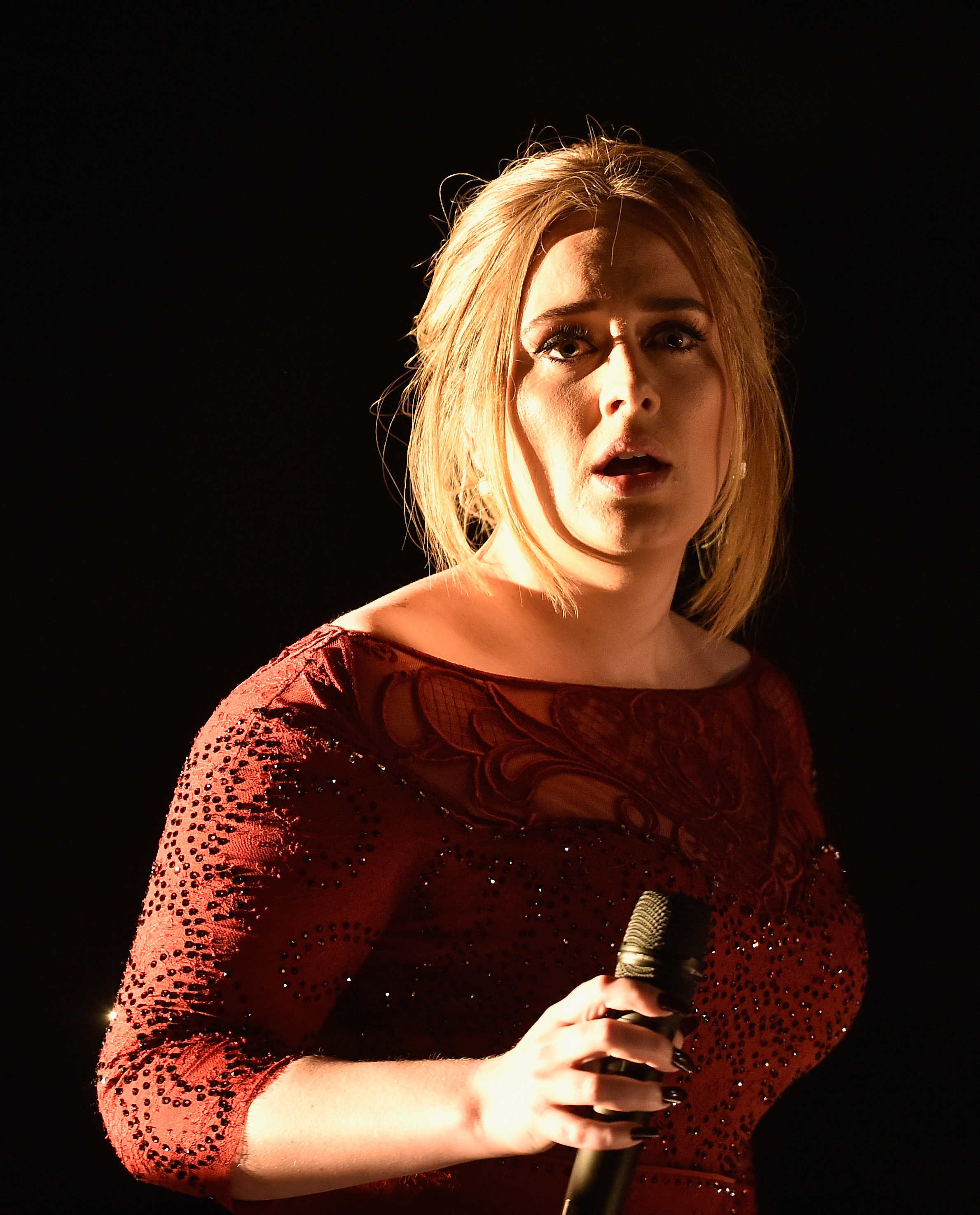 Hello... Where's my music? Picture | Getty
After taking a four year break, Adele is back and we simply can't get enough. However, her usually flawless performances were scuppered by microphone falling on to the piano strings mid-Grammy performance. Awkward.
Adele looked gutted and annoyed as she took her seat in the audience post-performance but later tweeted that these things happen:
The piano mics fell on to the piano strings, that's what the guitar sound was. It made it sound out of tune. Shit happens. X

— Adele (@Adele) February 16, 2016
Because of it though... I'm treating myself to an in n out. So maybe it was worth it.

— Adele (@Adele) February 16, 2016
Did Gwen Stefani's Take A Tumble?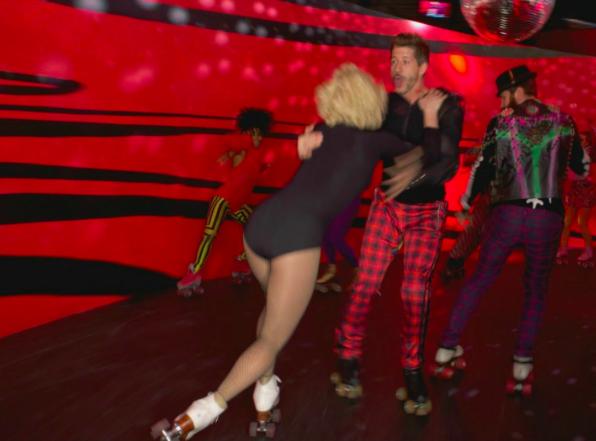 Gwen Stefani's body double slipped on skates. Picture | CBS
Okay, no she didn't, but her body double did during a live music video. Oops...
Bruno Mars Celebrated With His Award BEFORE The Winner Was Announced!
Bruno Mars scooped the award for Record of The Year. Picture | PA
There was around 8 seconds delay from the filming to when it hit our screens and something went a bit wrong when it came to the Record of The Year Award.
Bruno Mars was seen making his speech before host Bow Wow had announced the winner. Say what?!
Rihanna Dropped Out Last Minute
Rihanna backed out of performing due to illness. Picture | Puma
Poor old Ri-Ri. The 'Work' singer was forced to pull out of performing at the Grammys last minute due to a bad bout of bronchitis.
Her doctor told her that if she sung she could be at risk of causing permanent damage. Get better soon Rihanna!
#NAVY so sorry I couldn't be there ..... Thanks Grammys and CBS for your support tonight.

— Rihanna (@rihanna) February 16, 2016