The Nation Voted For Their Favourite Ever TV Putdown, OUCH!
19 April 2017, 15:40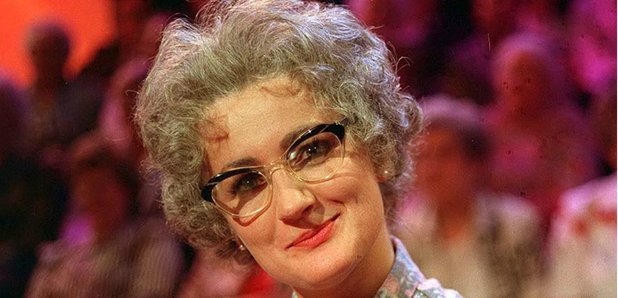 2000 telly fans took part in a UKTV poll – and the results are hilarious
Comedy can be cruel – and there's nothing like a delicious putdown to make a sitcom really hit a home run. Knowing this, the channel UKTV has polled square-eyed TV addicts for their favourite ever screen putdown.
Well, the results are in! The 2000 fans asked for their opinion and the majority voted for the infamous moment that Mrs Merton (played the late, great actress Caroline Aherne) asked Debbie McGee: "What, first, Debbie, attracted you to the millionaire Paul Daniels?"
The 1995 clip from The Mrs Merton Show – in which the actress, then in her thirties, played the elderly, titular character – has proven popular before, having topped a similar poll run by the channel Gold in 2006.
This time around, viewers also voted in their droves for Only Fools And Horses, Blackadder, Fawlty Towers, Father Ted, Absolutely Fabulous and The Royle Family (the latter was co-written by Aherne, who starred as the ditsy Denise).
Here are the top 10 TV putdowns, according to UKTV viewers…
1) "But what first, Debbie, attracted you to the millionaire Paul Daniels?" – Mrs Merton to Debbie McGee on The Mrs Merton Show
2) "Dear old grandad, bless him. He was about as useful as a pair of sunglasses on a bloke with one ear" – Del Boy in Only Fools and Horses
3) "Your brain, for example, is so minute Baldrick, that if a hungry cannibal cracked your head open, there wouldn't be enough to cover a small water biscuit" – Edmund Blackadder in Blackadder
4) "You stupid boy!" – Captain Mainwaring on Dad's Army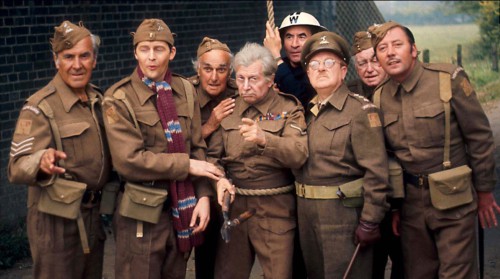 Dad's Army remains popular after all these years (credit: BBC)
5) "Oh dear, what happened? Did you get entangled in the eiderdown again? Not enough cream in your éclair? Hmm? Or did you have to talk to all your friends for so long that you didn't have time to perm your ears?" – Basil Fawlty to wife Cybil on Fawlty Towers
6) "I told her the only thing she looked good in was a body bag" – Patsy Stone on Absolutely Fabulous
7) "Look at grandad. His brain went years ago, now his legs have gone. There's only the middle bit of him left!" – Del Boy on Only Fools and Horses
8) "Don't talk out loud, you lower the IQ of the whole street" Sherlock Holmes on Sherlock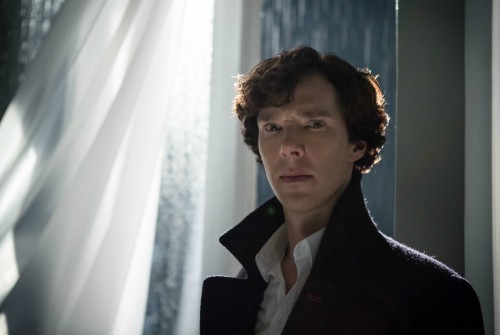 Benedict Cumberbatch is as surprise as you are (credit: Rex Features)
9) "Dougal, is there anything on your mind? Let me rephrase that…" Father Ted on Father Ted
10) "He's the most sensitive person I've ever met, and that's why I love him and why I constantly want to ram his head through a television screen" – Margaret Meldrew in One Foot in the Grave