Beyonce Pays Homage To Lil Kim For Halloween With FIVE Scarily Similar Looks
4 November 2017, 11:23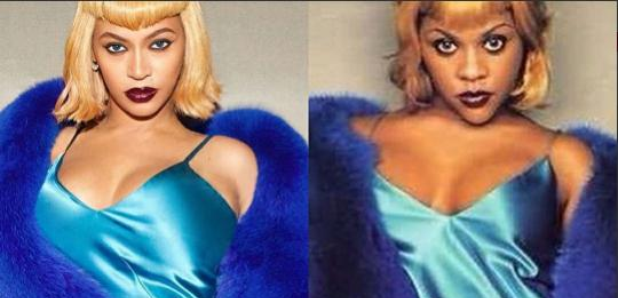 Even Lil Kim was impressed!
Halloween may be well and truly over, but when Beyonce comes to slay we don't mind winding back the clock just a little bit.
The Lemonade singer paid homage to the original Queen B, Lil Kim, with not one but FIVE signature outfits that only the Brooklyn rapper would carry off.
The 36-year-old star shared the Lil Kim tribute costumes with her 107 million followers on Instagram, emulating some of the rapper's famous 90's looks.
Beyonce's first look saw the star dressed in high waisted trousers, a white cropped shirt and Chanel braces teamed with dark sunglasses, posing next to her husband Jay Z who was also styled as Biggie as they both attended Kelly Rowland's halloween party.
The star later followed up the initial costume with a mirage of canny looks on her website saying "Halloween 2017: Lil' Kim Appreciation "Hip Hop wouldn't be the same without the original Queen B"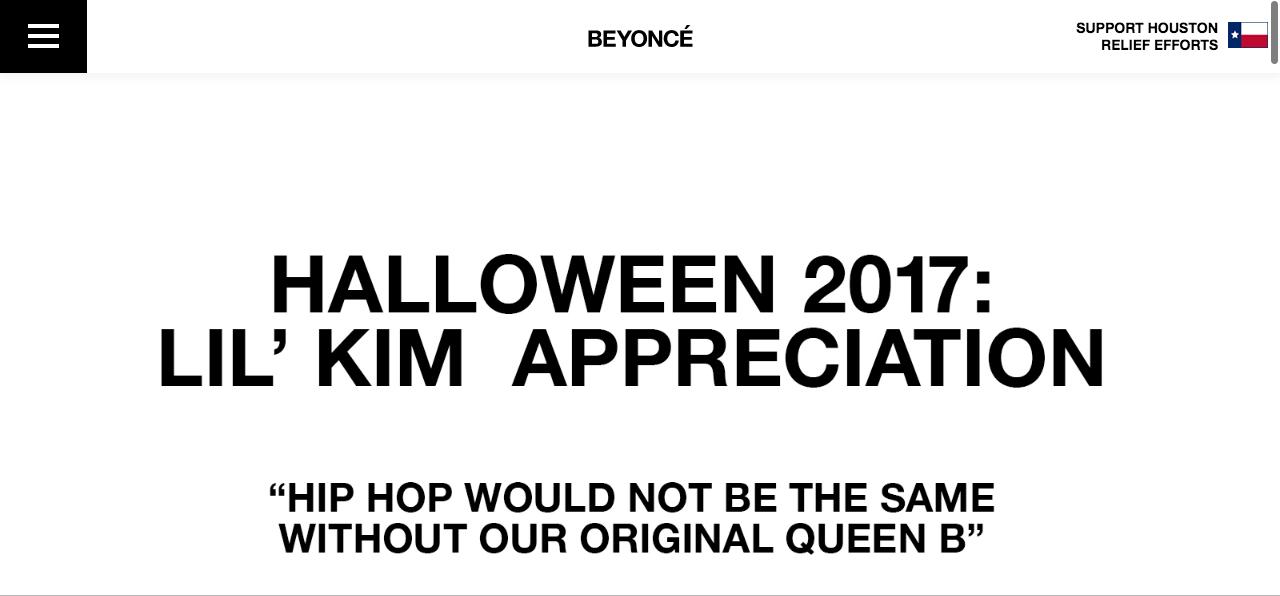 The 'Formation' singer sent fans into a frenzy as she went on to emulate Lil Kim's bold looks including her famous bright blue Chanel wig, low cut top and cross chain taken from Lil Kim's 2001 Manhattan File shoot...
...As well as the fluorescent green short wig and matching underwear with a fishnet body look that Kim wore on the 1997's No Way Out tour.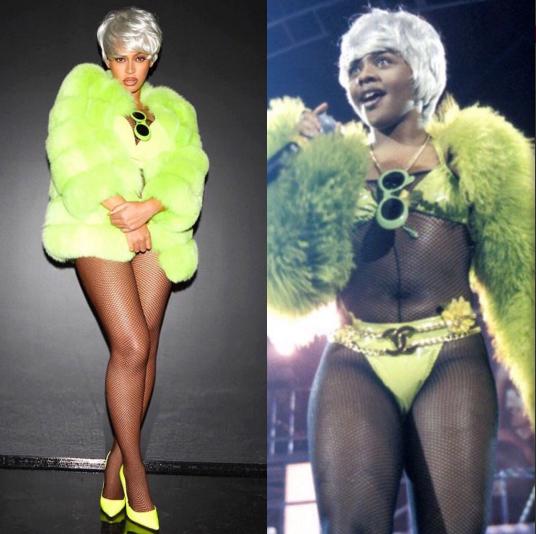 The entertainer also mirrored Lil Kim's 1999 Source Awards outfit with a see-through glittery body, blonde fringed wig and fur trim.
The mum-of-three's efforts certainly didn't go unnoticed or unappreciated by Bad Boy rapper herself, with Lil Kim posting a snap of one of Beyonce's looks saying 'Come all the way thru Bey #beyonce #lilkim #queenb #TookUsABreak'
This is so adorable and it's even cuter because Jay-Z and Biggie were friends and he has his mannerisms down pat pic.twitter.com/p0mwHN7U2S

— Lil' Kim (@LilKim) November 4, 2017
Lil Kim also saluted the couples joint Lil Kim and Biggie outfit saying 'This is so adorable and it's even cuter because Jay-Z and Biggie were friends and he has his mannerisms down pat'