Beyonce Teases Sex Of Her Twins With MORE INCREDIBLE Pregnancy Photos!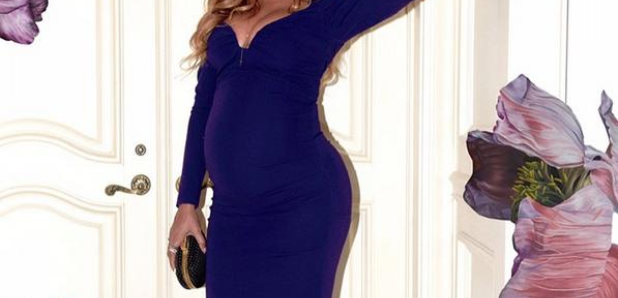 Beyonce has decided to keep fans guessing about the sex of her twins in another glamorous photoshoot.
When Beyonce announced she was pregnant with twins the world went into meltdown!
And today, it's happened again...
The "Halo" singer attempted to break the internet with another glamorous photoshoot which sees her wearing a curve-hugging blue gown that clings to her baby bump.
The singer, who is pregnant with twins, posted a slideshow of snapshots late Saturday night, appropriately set to the tune of the Isley Brothers' "Pop That Thang."
Of course, no caption was necessary for Queen Bey who looked stunning in the gown and was pictured wearing plenty of bling.
Daughter Blue Ivy can be seen in one photo, while Jay-Z poses with his wife in another.
The singer decided to keep fans guessing about the sex of her baby with the new images as they began to speculate in the comments about what gender she could be expecting.
It seems as though the favourite was a girl, with many fans clutching at straws as they looked for hidden clues in the photos.
One wrote on Instagram: "Wait. Guys, I think she's trying to notify us on if it's a girl or boy. The flower probably means girls!!!!!"
"I bet she's having two little girls there's always a hint in something she does," said another.
Meanwhile, some eagle-eyed Beyonce fans have uncovered a WHOLE photoshoot lurking on her website complete with magical bump photos and some adorable shots with her 5-year-old daughter Blue Ivy.
The sections of the website are called 'I Have Three Hearts' in reference to the fact that she is expecting twins alongside hubby Jay-Z.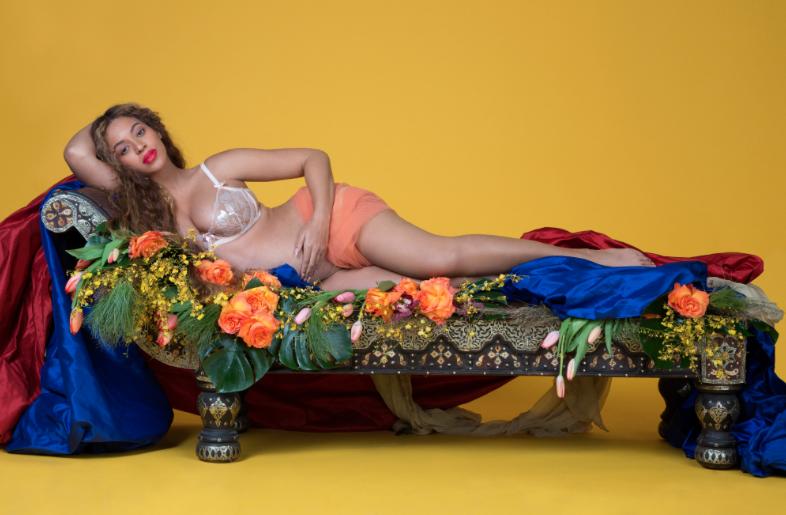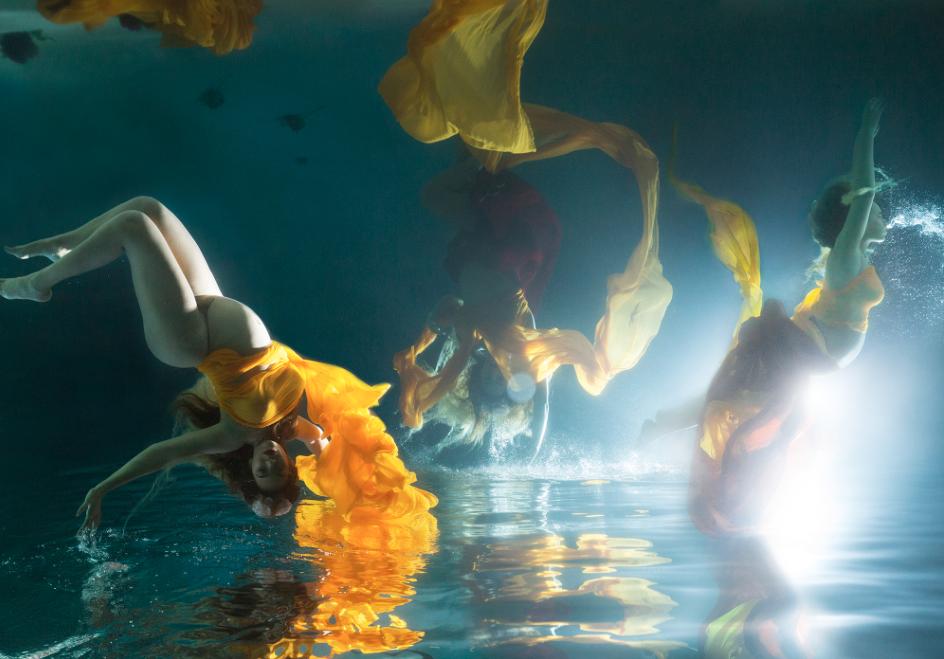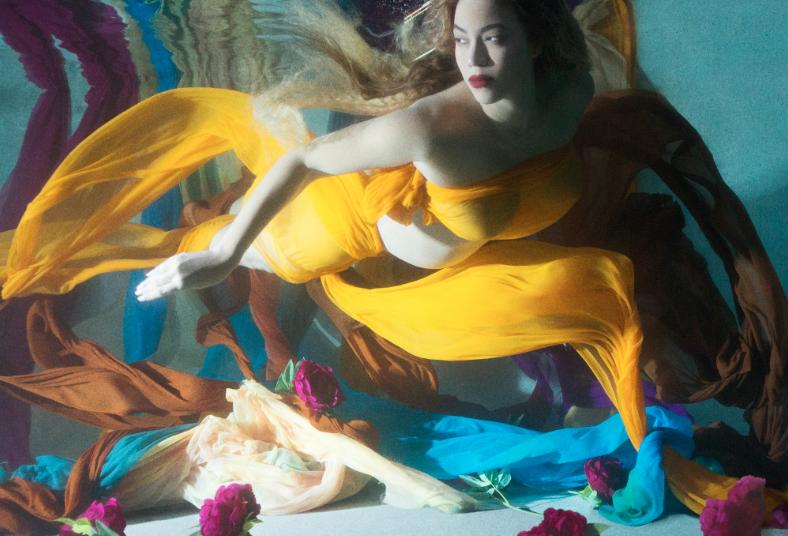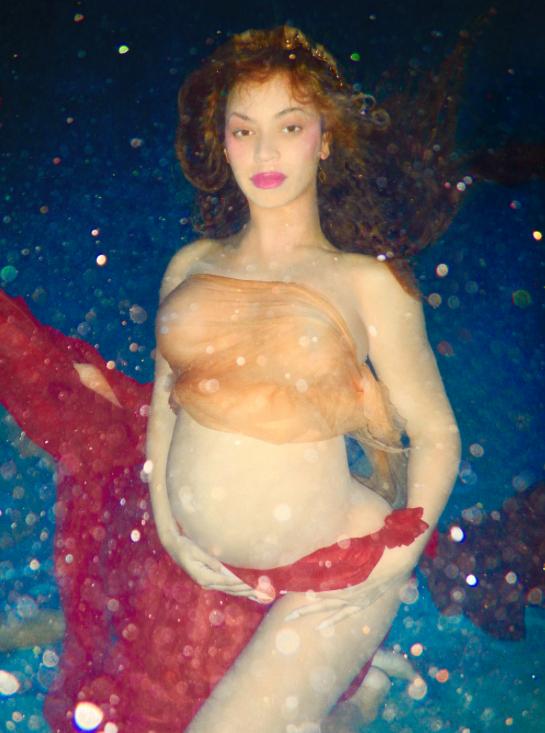 These are just a few of the many stunning photos the songstress uploaded to her website amongst videos and gifs.
But they are so well hidden there could be even more lurking!
One thing's for sure, these photos are absolutely stunning and a beautiful way to announce not one but TWO new lives coming into the world.
Congratulations Bey!