Twitter's Found Hilarious Reasons Why Beyonce Is Looking At This Menu
27 April 2017, 12:34 | Updated: 23 August 2018, 16:58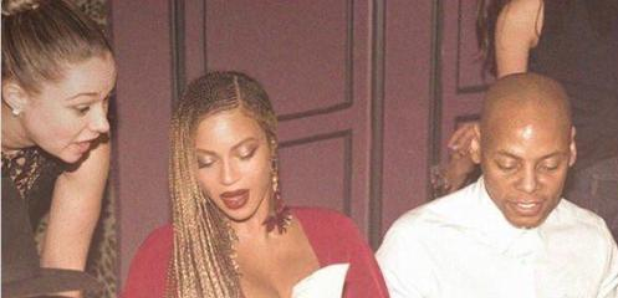 The singer released candid images of her night at dinner and it seemed the world couldn't help but imagine what she ordered.
Beyonce has become the centre of a string of memes after a candid photo of her enjoying dinner went viral.
The "Formation" singer took to Instagram to release a bunch of new photos in a bid to show off her huge baby bump as she approaches the final weeks of her pregnancy.
One photo in particular had the internet more curious than others.
The singer is snapped at dinner appearing to look at a menu as the waitress leans in to hear her order, and the Twitter universe just couldn't get enough of this candid moment.
Fans quickly took to the social networking site to ponder what might have happened at that very moment with some hilarious memes.
"take this $2.75 charge off here, I actually told y'all to take that soda back and then l ordered a water with lemon." pic.twitter.com/oX1yvuJbxD

— XXII (@Ibelikeuhh_) 26 April 2017
"I, as Beyoncé, will just have vegan icewater. The twins will have fried chicken, catfish nuggets, fries, mac & cheese, red beans & rice." pic.twitter.com/RoPc0mYcpJ

— dad (@animalfriespls) 27 April 2017
Beyoncé: Seven Eleven was my single right

Waitress: Yes

Beyoncé: So what is this mess you keep adding pic.twitter.com/iWoXFHCpfw

— CREOTA PARKS (@MarkiieOvaMark) 27 April 2017
That moment when the waitress forgets to take off that $20 off Groupon code for two meals #Beyonce pic.twitter.com/3BkSINRnmK

— #FNLradio #TDR (@mrdoc) 26 April 2017
Those Beyonce fans never miss a trick!