Baby Showers Don't Come More Star Studded Than Beyonce's!
22 May 2017, 15:32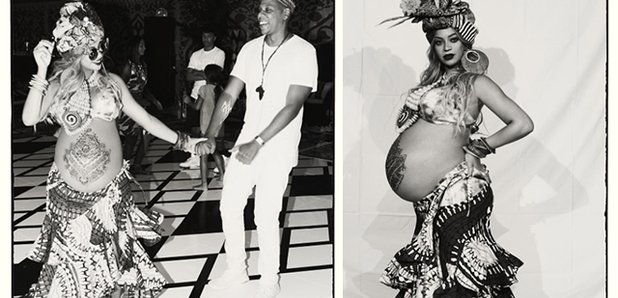 The 35-year-old singer threw an a-list party to celebrate her pregnancy!
Now Cheryl and Liam have had their baby, our attentions are turned to the next hotly anticipated arrival - Beyoncé and Jay-Z's twins!
Ever since the singer announced she was expecting not one, but two, little bundles of joy the world has been a buzz.
And at the weekend the excitement was ramped up again when Beyoncé hosted her Push Party (which is similar to a baby shower). Her mum Tina was in attendance and gave her Instagram fans a sneak peak at the star studded guest list....
In this video shared by the matriarch tennis player Serena Williams and Beyoncé's Destiny's Child band mates Kelly Rowland and Michelle Williams were all in attendance.
And of course in traditional Bey fashion we were treated to some beautiful photos of the affair and her blossoming bump...
The theme of the party was a nod to her African heritage and Bey opted for a statement outfit featuring chunky jewellery, an ornate head dress, patterned skirt and a large henna design on her belly!
The arrival of the Carter twins could be any day now, but her dad Matthew Knowles revealed to TMZ that the due date is still a little over two weeks away.
But until that day, the singers 102 million Instagram followers will have to be patient!