Do These New Beyonce And Jay Z Pictures Prove 'Affair' Was Just A Ploy?
LEMONADE Trailer | HBO
01:06
This secret music video project sent fans into meltdown, as they try to identify Jay Z's alleged "mistress," but have we been fooled all along?
OMG. We've been hoodwinked... BAMBOOZLED! They put bait on a string and they reeled us in!
Beyonce and Jay Z may have been flanked by infidelity rumours as of late, but the pair seemed to have put those cheating rumours to bed once and for all as they were spotted looking happy as larry while enjoying a date night in New York.
Showing a united force, the couple sported wry smiles as they strolled hand in hand despite the fact Beyonce's latest album 'Lemonade' hinted that Jay had been unfaithful.
Their outing comes as Jay dismissed the cheating rumours in a new track 'All the Way Up', and even raised suspicion that the whole project had been a marketing tool to make them even richer!
He says: "You know you made it when the fact/Your marriage made it is worth millions/Lemonade is a popular drink and it still is survival of the littlest."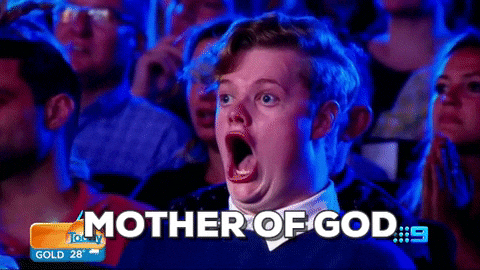 Beyoncé previously played down split rumours when she kicked off her highly anticipated Formation World Tour last night in Miami, Florida, where she addressed THOSE cheating rumours.
Ever since she dropped her surprise Lemonade project on us last weekend, the rumour mill is once again spinning with speculation over whether Bey's husband Jay Z had cheated on her during their eight-year marriage.
According to fan reports, Jay Z was sitting centre-front at the concert and during her set, she dedicated her power ballad Halo to her 'beautiful husband... I love you so much'.
Does this mean that those cheating rumours might just be a marketing ploy? That perhaps her marriage is as strong as it ever was?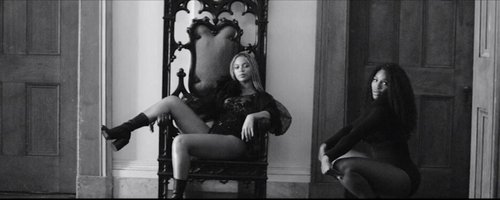 Picture: Beyonce appears next to Serena Williams in 'Lemonade' Youtube
Dropping a telling clue as to what Jay Z's supposed mystery lady might have looked like, Beyonce sings on the track 'Sorry', "He only want me when I'm not there / He better call Becky with the good hair."
Obviously, this sent fans into overdrive - who is Becky with the good hair?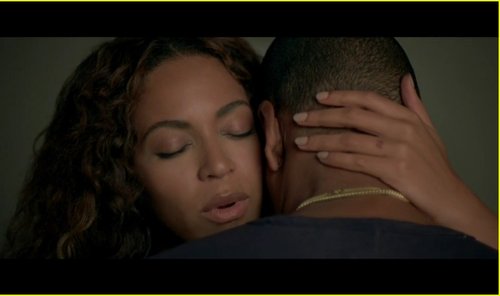 Credit: Beyonce/Vevo
The hashtag #BeckyWithTheGoodHair quickly became a trending topic on Twitter as fans desperately tried to identify Jay Z's so-called, mystery woman.
Fans were quick to point towards designer Rachel Roy, who had been at the centre of infidelity claims surrounding the rapper back in 2014, following Jay Z's infamous run-in with Beyonce's sister Solange in an elevator at the Met Gala.
It seems their suspicions weren't far-fetched either, as Rachel appeared to identify herself as "Becky" when she posted THIS picture to Instagram with the caption: "Good hair, don't care, but we will take good lighting for selfies, or self truth. Always. Live in the light. #NoDramaQueens."
Following a series of teases over the past week, the 'Crazy In love' singer FINALLY revealed the visuals for her mysterious 'Lemonade' project, which turned out to be a 58 minute music video to accompany her sixth studio album.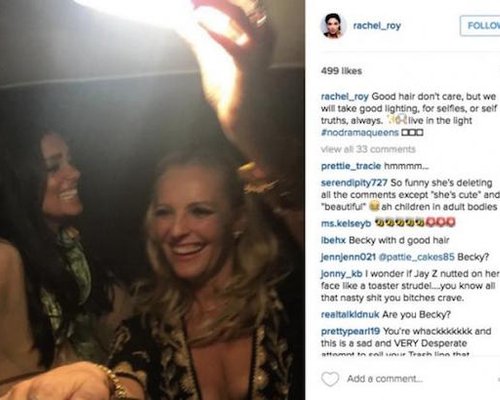 Picture: Rachel Roy/Instagram
Big mistake! She later was forced to defend herself on Twitter when she became the target of trolling by Beyonce's dedicated fandom - The Beehive, and she even made her Instagram account private.
Taking to Twitter she wrote:
I respect love, marriages, families and strength. What shouldn't be tolerated by anyone, no matter what, is bullying, of any kind.

— Rachel Roy (@Rachel_Roy) April 24, 2016
Whilst the power couple are yet to comment on the speculation, there's no denying the strong infidelity themes that run throughout the album.
The majority of the album's 11 songs talk about cheating, whilst the video documents the various emotions felt when dealing with infidelity such as denial, anger, apathy and redemption.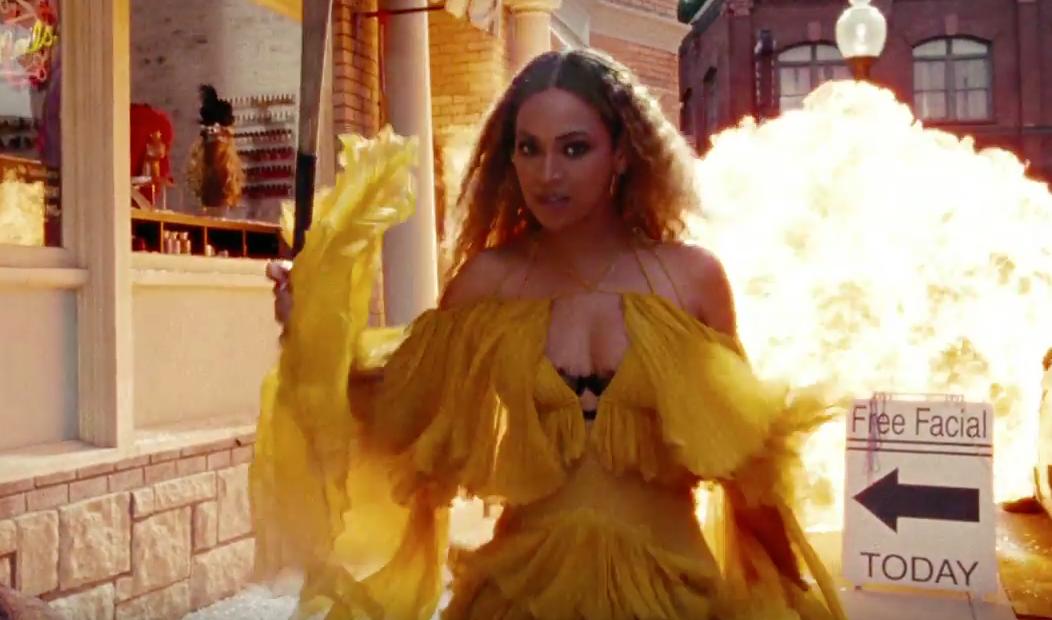 Credit: Beyonce/Youtube
In one song, 'Intuition', she says: "In the tradition of men in my blood, you come home at 3am and lie to me. What are you hiding?"
Beyonce also drops another MASSIVE hint on another track where she asks the question: "Are you cheating on me?"
The surprise album comes after Beyonce's self-titled fifth studio album in 2014, which was dropped exclusively on iTunes without any prior marketing or promotion.
Picture | YouTube/HBO