Beyonce's Fans Think She's In Labour Right Now And Here's Why
15 June 2017, 10:06 | Updated: 15 June 2017, 10:20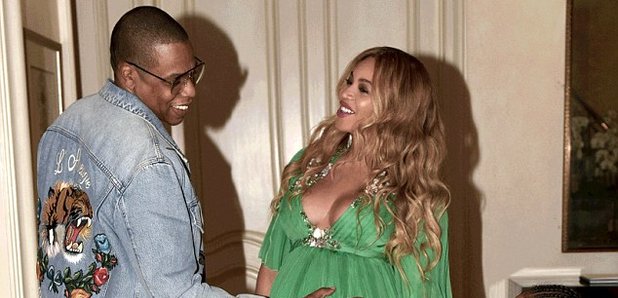 Someone close to the singer may have spilled the beans by mistake...
There has only been one question flooding Twitter this week and that's 'Where are Beyonce's twins?'.
The Crazy In Love singer has been pregnant for quite some time now and without revealing an official due date she could be about to give birth at any time.
Now we know she's had her push party, which was a very star studded affair, but beyond that we're not sure how the Carter twins are doing or whether they've arrived yet.
She's been pregnant for like 28 months, so, pic.twitter.com/Ca33Z7BaPt

— Rosie TG (@rosie_tatiana) June 14, 2017
But now a source close to the star could have revealed some crucial information which has lead fans into the frenzied belief that she's in labour right now!
Her hairstylist Chuck Amos shared the following photo on Instagram along with a caption that reads 'Hang in there Mama! Love you @Beyonce'.
HANG IN THERE?
MAMA?
The detectives in the Beyhive have deciphered many a meaning from this but the main one that's sticking is that she's currently in labour and that the twins haven't arrived yet.
Many commented in the photo asking Chuck 'are they here?!' and 'what's going on?!' but he and anyone from the Beyonce/Jay-Z team are yet to officially confirm any news on her pregnancy.
Stay tuned and we'll keep you posted on the latest Bey-by news.