Former TOWIE Star Billi Has Divided Fans With The Name Of Her Baby Boy!
17 November 2017, 12:25 | Updated: 17 November 2017, 12:27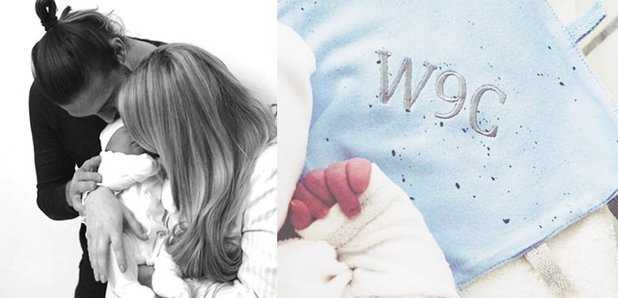 Billi Mucklow and her West Ham footballer husband Andy Carroll have picked a unique moniker for their son.
TOWIE star Billi Mucklow and West Ham footballer Andy Carroll have recently welcomed a little boy into the world - congratulations guys!
This is the loved up pairs second child as they already have a two year old son named Arlo proving the couple aren't adverse to unique names for their children.
But the name of their latest arrival has certainly divided fans on Instagram after she announced his full name in a caption alongside an adorable photo of the newborn.
The caption reveals that the little one is called Wolf Nine Carroll and says: "Wolf Nine Carroll You Have Stole Our Hearts".
The reason behind the name hasn't been made clear so far but fans have certainly started making their opinions clear before the couple have had a chance to explain the inspiration behind the choice.
One said: "I'm sorry but wolf nine? That isn't a name" and another said "Baby wolf really? That's worse than Cheryl and bear"
Although there wasn't all negativity in the comments as some defended the couple's name choice and praised it's originality.
One commenter said : "Love the name. Who wants a bog standard name where they start school and there's 3 other kids in the class with the same name? The only reason he might get bullied is if other kids hear their parents name shaming like most of you are. Some people have no imagination.".
We think he'll certainly be the only Wolf in his class!