Billie Faiers won't stop Nelly and Arthur from becoming reality TV stars
31 October 2018, 15:07 | Updated: 31 October 2018, 15:09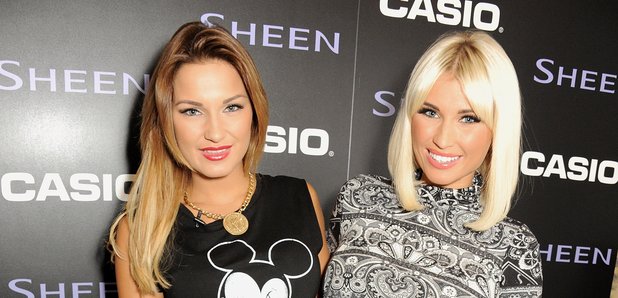 The former Towie star told Heart she would be a "hypocrite" if she blocked her two kids from following in her reality TV footsteps.
Former Towie star Billie Faiers claims she "would not be against" her children becoming reality TV stars.
Speaking exclusively to Heart Online, Billie went on to suggest she could manage four-year-old daughter Nelly and one-year-old son Arthur in their future careers.
Billie explained: "With Nelly and Arthur, when there is so much reality TV around - obviously I would always 100 percent be supportive, but I think because I have had an insight into it, I would be able to guide them in the right direction.
"I would not be against them doing reality TV because that would make me a complete hypocrite, but also with your children, you have to support them and guide them in the right direction."

Billie and Sam Faiers first found fame as part of The Only Way is Essex (Credit - GETTY)
Billie, 28, added: "I feel like that could be the start of something for them - so I would support them to do it."
The mum-of-two first found fame on The Only Way is Essex alongside younger sister Sam Faiers, 27.
They've since teamed up for spin-off show The Mummy Diaries which sees them both tackle motherhood.
Billie and mum Suzanne have teamed up with Disney on Ice to celebrate the connection between toddlers and their grandparents, ahead of this December's show, Disney on Ice: Dream Big.