Binky Felstead Urges Women To Get Smear Tests After Her Shock Scare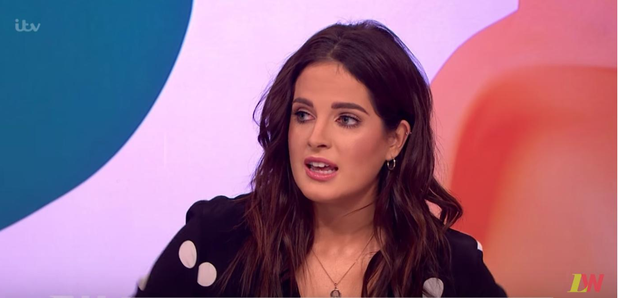 The Made In Chelsea star opened up about the importance of smear tests.
There has been a lot of talk this week on TV and in the press about smear tests, and rightly so!
The taboo around this important body MOT has been lingering for too long and now lots of celebs and public figures are speaking out about the importance of going for your smear test when the time comes.
The age that women should be getting these regular checks is from 25+ but many women brush that all important reminder from the doctors aside because they are 'too busy' or scared to get it done.
Binky Felstead appeared on Loose Women this week to give her experience of a smear test and the discovery she made about her body as a result...
Thanks to the quick thinking of her mum, Jane Felstead, after she experienced some pain she went for a smear test earlier than the recommended age bracket.
Her test came back with Grade 3 results which resulted in doctors performing a biopsy on surface cells that are found to be abnormal and could cause problems further down the line.
She explained: "I've spoken to friends that haven't had a smear test or don't know what it is, that's the scary thing. I would love people to know what it is and know it's so important to get it done."
For more information on smear tests visit the NHS website.