Binky Felstead's home is flooded with SEWAGE after torrential rainstorms
30 May 2018, 13:15 | Updated: 30 May 2018, 13:58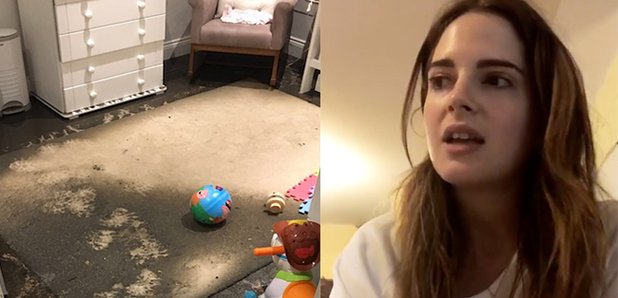 The Made In Chelsea star's home was devastated by the heavy rain - and she will have to replace furniture, carpets and other expensive items.
Yesterday's thundery rainstorms and pounding rain caused a sewer to burst - and poor Binky's home was flooded with muck, forcing her and her small family to seek shelter elsewhere.
The 27-year-old shares a home with boyfriend Josh 'JP' Patterson and their 11 month old baby, India in London.
Posting videos on her Instagram story she revealed how it happened and the full extent of the damage to their house which has left them staying at her brother's place.
She explained: "Josh got in went, downstairs and saw the whole floor covered in thick sewage.
Read more: Can you match the celebrity baby to their famous parent?
"Our room, India's nursery, the bathrooms and the corridors were floating in sewage. All the shoes and furniture that were touching the floor were ruined."
"Something was blocked in the street which somehow fed through to our house.
"As you can imagine, pretty gross, pretty upsetting but the best thing was that none of us were in the house when it happened.
"It's just a lengthy process of getting it back to how it was before.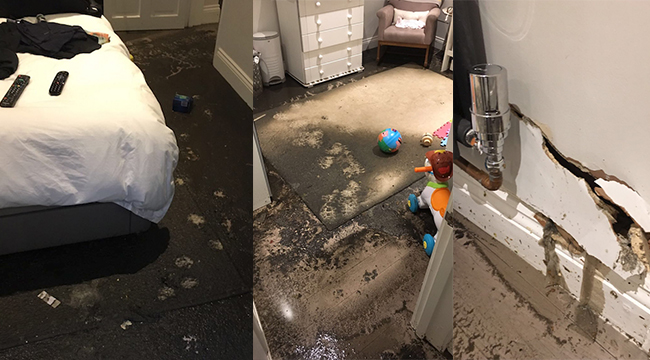 Binky showed the damage to her home on Instagram | Picture: Instagram
"It's obviously not about the material things, they can be replaced, but it's the fact that it's our home and there are little memory bits of India's that may have gone.
But we do know how incredibly lucky we are and people have suffered way worse than us so we are thinking of you."
Over the May Bank Holiday weekend there was some pretty confusing weather.
Some parts of the country were treated to high temperatures which then turned into some incredibly dramatic storms that included enormous flashes of lightning and a deluge.
Sadly, the rain isn't completely gone, with more expected to fall today.