Bodger And Badger Star Andy Cunningham Has Passed Away
7 June 2017, 11:47 | Updated: 7 June 2017, 12:04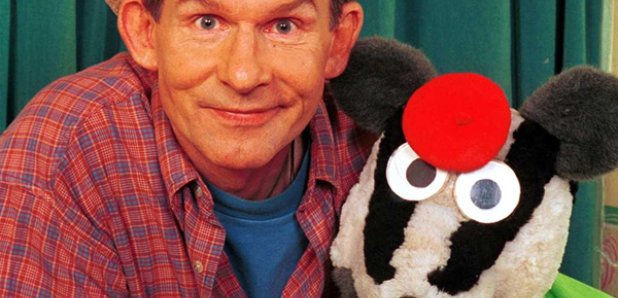 The star of the legendary kids TV show has died aged 67.
Bodger & Badger creator Andy Cunningham has sadly passed away.
The energetic children's TV presenter, who was best known for playing handyman Simon Bodger alongside his mashed potato-loving puppet pal Badger in the hit show from 1989 to 1999, passed away on Tuesday in Brighton after a long illness.
His sister Tessa gave him the most heartwarming tribute imaginable: "'Andy lived to be loved and to make people laugh, starting with me, his little sister," she said. "He had a quicksilver brain, a rebellious attitude, boundless compassion particularly for the underdog, unstinting levels of generosity and, of course, a passion for mashed potato. I adored him and, long before he found fame, was immensely proud to have the funniest, cleverest big brother in the universe."
Bodger & Badger co-star Andre Vincent sent love to his "brother" and said he would "truly miss" his pal.
He wrote: "He let me be his baddy in his TV show and I played Sidney Fudgepocket...I loved him and his crazy creations. Big love brother and I will truly miss you. X"
His legendary kids TV show 'Bodger & Badger' definitely left a stamp on many children who, now are grown ups, and have shared tributes to the star and his mash potato wielding sidekick on Twitter.
I'm so sad to hear bodger of bodger and badger has passed away huge staple of my childhood there

— GiltterMaysiebug (@Maysiebug) June 7, 2017
#RIPAndyCunningham I cannot tell you how much I still sing the Bodger and Badger Theme on a daily basis. Cuts me to the core this does pic.twitter.com/1p8Kf02fxv

— Jezface (@JezfaceMe) June 7, 2017
RIP Andy Cunningham, a gentle genius. Such an interesting and creative man. Bodger and Badger forever!

— charmian hughes (@charmianhughes) June 7, 2017
Andy was multi-talented and Bodger and Badger was entirely his creation, as he invented the concept, wrote the script and voice the characters.
To refresh your memory on the loved programme, rewatch the theme tune here...