Victoria and David Beckham divorce odds suspended by bookies
8 June 2018, 14:19 | Updated: 8 June 2018, 15:27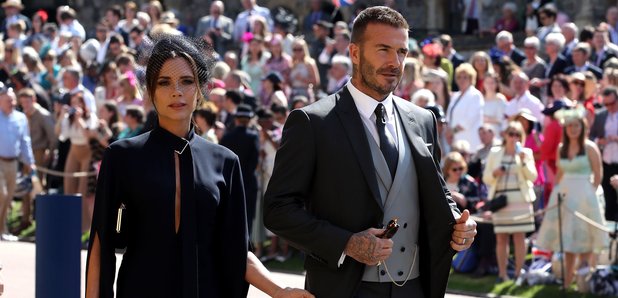 Posh and Becks have been married for 19 years - but the rumour mill is in overdrive that they will split.
Victoria Beckham and David Beckham divorce odds and bets have been suspended.
The ex-England captain, 43, and Spice Girl-turned-designer Victoria, 44, first met in 1997, going on to marry in 1999 and have been married for 19 years.
There is nothing to suggest that their union is in trouble, with Victoria posting on Instagram this morning how much she loves her husband, but there has been a flurry of gossip online that they are going to announce the end of their marriage.
A spokesperson for the couple issued a statement rubbishing the rumours.
They said: "There is no statement due or divorce.
"This is just fake social media news. This is all very bizarre and an embarrassing waste of time."
The frenzy began today when a spokesperson from Paddy Power later announced that they were no longer taking bets on Posh and Becks ending their marriage.
They said: "We've decided to suspend betting on the separation between Posh and Becks."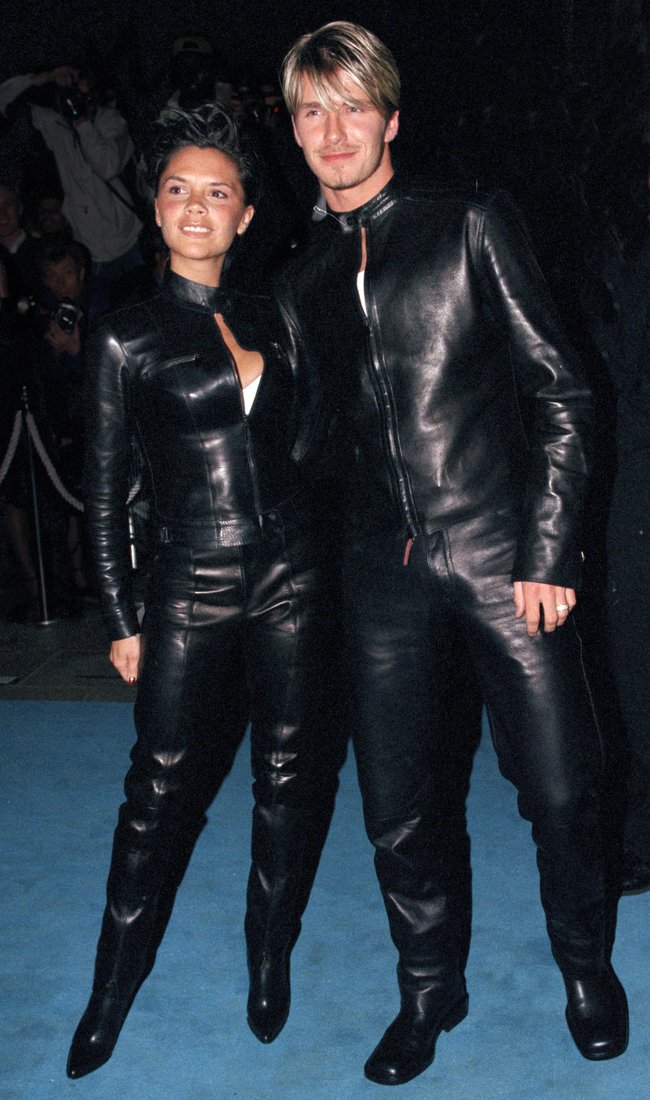 The Beckhams are one of the most iconic celebrity couples of all time (Image: Getty)
However, while betting on them breaking up isn't an option, you can take a punt on who David will move on with next.
They are offering odds of 3/1 on Welsh opera singer Katherine Jenkins becoming Mrs Beckham number two, and Hollywood stars Angelina Jolie and Jennifer Aniston are 4/1 and 6/1 to be next in line.
Becks' former PA Rebecca Loos, who claimed to have had an affair with Beckham in 2004, is also in the running, with odds of 100/1 to score with Golden Balls.
William Hill also suspended betting after starting the year with 50/1 odds that the pair would separate in 2018.
The couple were last pictured together at the Royal Wedding, where Victoria was seen looking stony-faced as David beamed at other guests and the world's press.
Last year The Richest estimated that David has amassed an £325m fortune thanks to scores of international branding deals, with Victoria having the same amount stashed away thanks to her successful pop career, endorsements and her fashion line.
If the couple do divorce, it is not known how it would affect 'Brand Beckham', or how they would go on to split their assets.
The Beckhams have four children, Brooklyn, 19, Romeo, 15, Cruz, 13, and Harper, 6.
It was previously claimed that their eldest was named after the city in which he was conceived, but Victoria denied this in her autobiography, Learning To Fly.
She wrote: "It was when we were in Marbella that we came up with the name Brooklyn.
"We already knew he was a boy and so I knew he could end up a footballer, so it had to be a name that was a bit blokey.
"I had always liked the name Brooke and then we suddenly thought about Brooklyn."