Seriously Steamy! Do You Live In The Sauciest Place In Britain?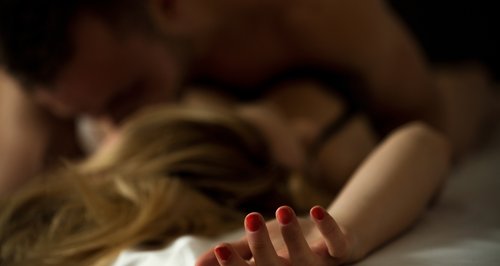 If you've ever found yourself taking a sneaky peak at a cheeky story or two whilst out and about, then it turns out you're not alone!
It turns out us Brits are a raunchy lot and it's not just in the privacy of our own homes that we're sneakily getting our kicks!
The original novel may have come out five years ago now, but the impact from 'Fifty Shades of Grey' is still very much in full flow and we can't seem to get enough of catching up on naughty tales whilst we're out and about.
But where in the country is indulging the most?
Well, a new poll on exactly how we use our mobile data has revealed our reading habits on our phones - telling us where people swat up on the hottest fiction around.
And the award for the town where people are most likely to be caught reading sexy literature on their phones goes to... (drum roll please!) THE CAPITAL!
Oh yes, Londoners are OFFICIALLY the most frisky... but closely followed by East Anglia and Northern Ireland.
1. London – 15%
2. East Anglia - 13%
3. Northern Ireland – 12%
4. East Midlands and North West – 10%
6. West Midlands – 9%
7. South West, South East and Yorkshire, South East – 8%
10. Scotland – 7%
11. Wales – 5%
12. North East – 4%
What is more, the survey of around six million of us discovered that we're happy to read temperature raising stories everywhere from Facebook, to public transport, to the park.
PLUS, as if that wasn't enough - you're also all big fans of sharing a sexy selfie of two - with guys confessing to this more than the ladies. Ooh la la!
It's not just reading sensual stories that we're big fans of however, we also love to be seduced by a sexy audiobook.
Sharon Kendrick's new tale 'A Royal Vow Of Convenience' is sure to set the mercury rising...and no-one even needs to know you're listening ;)
Check out the uber-hot teaser clip below for yourself...
Warning: Explicit content