Spoiler Alert! 'Game Of Thrones: The Winds Of Winter' Book Release Date Has Been LEAKED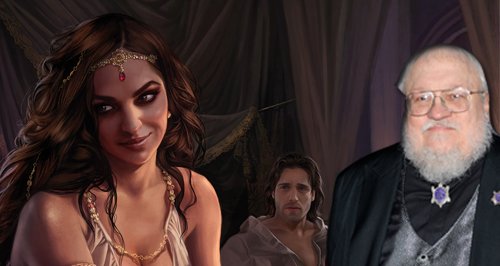 Massive news about the book that NONE of us thought George R.R. Martin would ever complete in time!
We thought this day would NEVER come!
But whilst we're been super busy getting all excited about season 7 of the cult TV show and making our predictions on who will pop their clogs next, the mastermind behind the original concept has been beavering away on a work of his very own.
Yes original story author R.R. Martin has been penning the sixth book in his 'A Story of Ice and Fire' series that inspired the hugely popular film franchise we all know and love...and NOW we finally know when it's coming out!
Fans of the original books themselves have bene waiting since 2011 for this day to come (thankfully HBO has kept us busy glued to the box in the meantime).
But now, THE GREATEST THING EVER has happened!
Amazon France has made an almighty mess up and accidentally revealed the release date of the book!
MARCH 2017 PEOPLE!!!
Now as we all know, the TV show has unsurprisingly, overtaken the books.
The paperback copy will therefore cover things that we've already seen on the box for sure...but if we know Game of Thrones (and we do!), then there will be plenty more surprises in store for all of us!