Giovanna Fletcher Is Stepping Away From Fiction With An Honest New Book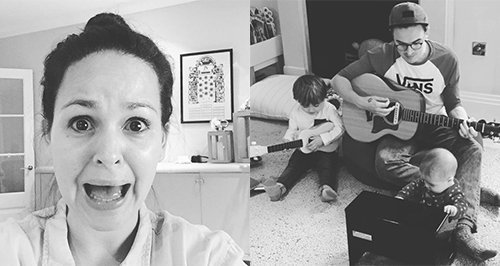 The yummy mummy recently shared some news about her latest book! And unlike her others, it won't be fictional...
We all LOVE Giovanna Fletcher and her adorable family made up of hubby Tom and young boys Buzz and Buddy.
After two kids, she knows a thing or two about parenting thats for sure! So we are SO excited to hear that she will be writing her first parenting book!
In her column for Hello! Magazine she announced that she will be writing a book sharing all of her mum tips that she picked up through both of her pregnancies.
'When I was pregnant with Buzz I became obsessed with reading 'mum books' – the ones with all the tips that tell you the right and wrong ways to parent.' she writes.
'Seeing as I write for a living, it made sense to put together an account of my biggest adventure to date. I hope it'll give other mums and dads confidence in the decisions they've made and bring positivity to its readers.'
We think the combo of her amazing writing skills, friendly voice and tips and tricks will make a fabulous book for first time mums or even pro mums!