Attention Harry Potter Fans: You Could Be In The Money If Your Book Has This Typo!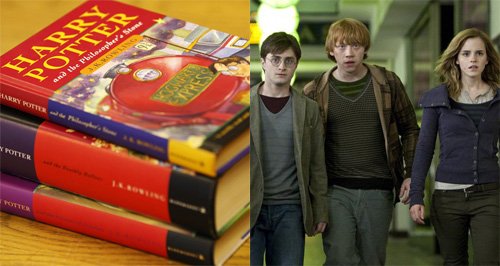 We've ALL got a copy of the first edition of 'Harry Potter and the Philosopher's Stone" at home, right? But did you know that you could be sitting on a goldmine?
Even editors can miss things.
And that's what happened in 500 copies of the first edition of the famous Harry Potter franchise.
One eagle-eyed fan spotted the rogue typo in their early copy... see if you can spot it below:
I found a typo in the first Harry Potter book! "1 wand" is listed twice. @jk_rowling pic.twitter.com/mF5cDgN8jT

— alien girl (@danasclly) September 1, 2014
What's more, if you're one of the lucky readers who owns a book with the printed mistake, then you might be in with some serious luck.
Those with the error should know that their book is amongst one of the first editions and therefore VERY valuable.
Because wait for it... Books with this typo are currently selling for over £26,000!
@danasclly I was born in 2001,the first book series I read was HP. I read it in 1 month at the beginning of grade 2pic.twitter.com/oHLRHH8tNS

— Kayley Young (@KayleyYoung28) August 14, 2016
So hurry home and get checking your bookcase! If you have do have one of the special books we can guarantee you'll be happier than Harry on a hippogriff!