The Composer Of Aladdin Said He's Bringing This Disney Film To The Stage!
11 July 2017, 13:03 | Updated: 14 July 2017, 12:04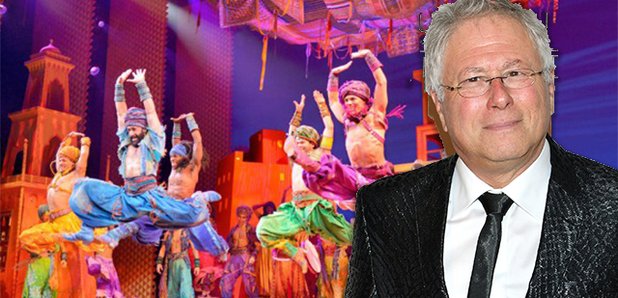 We think this new Disney stage musical will Go The Distance...
Oscar and Tony Award winning composer Alan Menken probably wrote every Disney song you've ever loved.
Under The Sea from the Little Mermaid? Yep! A Whole New World from Aladdin? Yeah, that was him too. What about Be Our Guest from Beauty and the Beast? He wrote that aswell!
But despite turning Beauty And The Beast into a live action blockbuster last year and bringing Aladdin to the West End stage he already has another project lined up.
The composer has now revealed that his 1997 animated hit Hercules could be getting the theatre treatment.
It's been twenty years since the film, which features the voice of Dany De Vito as Phil the centaur and O.C star Tate Donovan as Hercules was released in cinemas.
Speaking of his plans to bring the Greek mythology inspired movie to theatres he told the Orange County Register "I have a very strong belief like Newsies, Hercules is going to have a moment that will surprise people."
The film has a ready made smash hit soundtrack that would be perfect for a West End or Broadway stint including the Oscar nominated song Go The Distance.
We LOVE the gospel themed tunes that feature in the film too like 'Zero To Hero' and a 'Star Is Born' which are performed by a Supremes-eque band of muses painted onto Greek pottery - we'd love to see how they'd bring that to life!
But despite Alan Menken saying that he had something in the pipeline, Disney Theatrical Productions have denied the claims.
We didn't realise how badly we wanted Hercules The Musical until now - please make it happen Disney!