Hold Your Horses! Jilly Cooper's Saucy Stories Are Coming To The Small Screen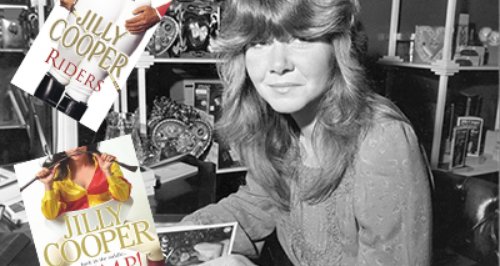 Jilly Cooper's bonkbuster series is going to be galloping onto the small screen very soon!
Jilly Cooper is famous for her racy Rutshire Chronicles, stories set in the world of weathy and glamorous characters with scandalous domestic lives.
Now a new generation will be introduced to her tales as it has been announced that the series is being adapted for television.
FilmWave who adapted JK Rowling's Casual Vacancy for the small screen, have recently purchased the rights to nine of the ten naughty novels and screenwriter Kate Brooke who adapted Mr Selfridge for ITV will be writing the script.
The news comes as her latest book in the series, 'Mount!' is released and will sure to conjure a buzz about the classic series which has been filling bookshelves across the UK since the 1980's.
The series will air on ITV and will be titled 'Rider's' after the first book in the chronicles and is also the name of the 1993 TV film adaptation of the books which starred Michael Praed.
Who do you think might be up for the leading role of Rupert Campbell-Black?