J.K Rowling confirms Harry Potter theory about Hermione
19 September 2018, 17:04 | Updated: 19 September 2018, 17:11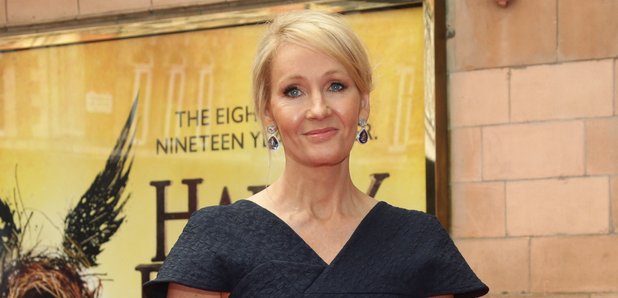 The Wizarding World of Harry Potter has taught us many things, including how to pronounce 'Hermione'.
Despite the final book in the Harry Potter series being published 11 years ago, new theories are forever being run past author J.K Rowling.
The magical writer recently agreed with a theory that Dumbledore was Death in the Tale of Three Brothers, and now she's also confirmed a sneaky piece of dialogue in Harry Potter and the Goblet of Fire was intended for readers to get the pronunciation of Hermione's name right.
Because, let's face it, we were all calling her 'Hermy-own' to begin with.
A Twitter user posed her thoughts to J.K, highlighting the point in the fourth book where Dumstrang student Viktor Krum learnt to pronounce Hermione's name correctly.
Theory: @jk_rowling included that passage on how to pronounce Hermione's name in Goblet of Fire just to school all of us who were saying HER-MY-OWN like Viktor Krum.

— Atulaa (@atulaak) September 17, 2018
And, it turns out that J.K was helping us all out after all (we owe you big time, J.K).
Theory correct. https://t.co/Q46h56ljuU

— J.K. Rowling (@jk_rowling) September 18, 2018
After the author confirmed this latest theory, Harry Potter fans couldn't resist commenting that, yep, they had been calling Hermione 'Hermy-own'.
And, it seems, even more exotic variations of that.
For the longest time, I used to say her-mai-knee

— Priyanka Balaji (@pbalaj1) September 17, 2018
I'm embarrassed to say that the name was, for me, just a series of characters representing an individual until I read that passage.

— Corinne Muccilli (@FriendlyLawyer) September 18, 2018
I was saying Her-moyn.

— Janet Link (@MissingLinks62) September 18, 2018
Just when you think you know all there is to know about the wizarding world of Harry Potter, you learn something new.
Thanks J.K, for keeping us muggles reliably informed!
WATCH: Alfred Enoch reveal he's the biggest Harry Potter fan: