JK Rowling Just Casually Dropped This Bombshell About A Secret Book!
12 July 2017, 08:18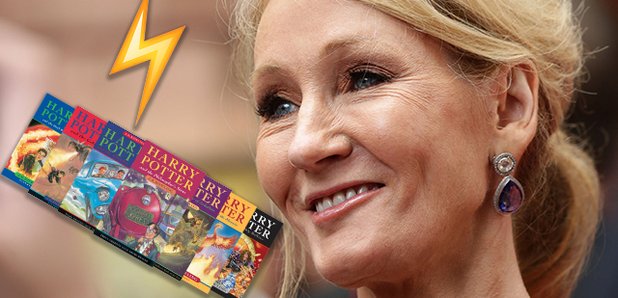 The Harry Potter author revealed there's a secret manuscript lurking in her wardrobe.
Never in our wildest dreams would we ever expect JK Rowling to visit the original Harry Potter series again.
Fantastic Beasts and Where To Find Them has certainly done the trick in wetting our wizarding appetites, but what if the author had a whole unseen manuscript up her sleeve...or up her dress?
The author revealed just that.
She has an entire previously unseen manuscript written on a DRESS hanging in her wardrobe at home. In a recent interview with CNN she said that the theme of her 50th birthday party, hosted around Halloween, was come as your own private nightmare of which hers is a lost manuscript.
"I went as a lost manuscript. And I wrote over a dress most of that book."
"So that book, I don't know whether it will ever be published, but it's actually hanging in a wardrobe currently."
Oh my goodness, just imagine if it was! Could it be more to the Harry Potter story or is it a brand new masterpiece that we might never see?
We hope she releases it one day, but in the meantime that dress is presumably worth a small fortune.
An illustrated manuscript of The Tales Of Beedle The Bard by the author was sold in 2016 for £368,750 so just imagine the price tag of that dress.