JK Rowling Has Made An Almighty Gaffe In Her Latest Harry Potter Story!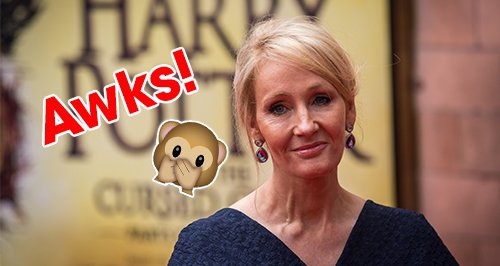 The author has released a series of e-books on her official website, Pottermore, and there is outcry from many surrounding this blunder...
It feels like the Harry Potter universe has breathed a new lease of life this year.
A new film is just around the corner, an 8th story is on the stage in London and most recently, J.K Rowling has penned a series of new books on official fan website, Pottermore.
The latest short story is about the history behind the Magical Congress in the United States of America which likely coincides with the plot of new film 'Fantastic Beasts and Where To Find Them' which is set in the USA.
However many an eagle eyed reader has noticed one glitch in the story that conflicts with actual American history - can you spot the gaffe?
'It was in Washington that President Elizabeth McGilliguddy presided over the infamous 'Country or Kind?' debate of 1777. Thousands of witches and wizards from all over America descended upon MACUSA to attend this extraordinary meeting, for which the Great Meeting Chamber had to be magically enlarged.'

For the history buffs amongst you, you may have noticed that it is impossible that any kind of debate at all could have happened in Washington in 1777....because Washington didn't exist until 1790!
Doh!
But who knows, maybe Washington didn't exist in the MUGGLE world until 1790 - but in the wizarding world it's been there the whole time!
We wouldn't put it past J.K Rowling to be one step ahead of us!