Meet The Children Who Inspired Enid Blyton's Famous Five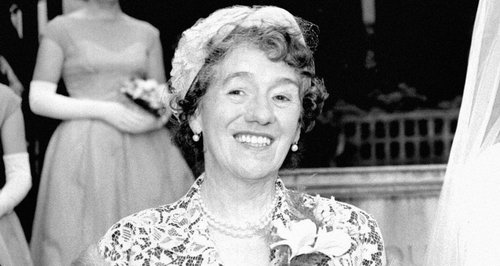 Introducing the real life kids who are behind the beloved books...
Isn't it every kid's dream to have an adventure story written where they're the hero of the tale?
Well that's exactly what happened to Rodger, Francis, Nicholas and Justin Gernat-How.
For the very first time, the artwork of the little nippers who inspired Enid Blyton's brave protagonists in her 'Famous Five' book franchise have been revealed in her archive.
The artist Mary Gernat drew her four sons for the beloved books, as well as for 'Secret Series' and 'Malory Towers'.
Mary with her boys Francis, Roger, Nick and Justin on holiday in the 1960s
"She would ask us to pose like we were pulling on a rope, or firing a bow and arrow" remembers Roger How, son of the illustrator.
Mary's proud son Roger with some of her amazing artwork
Mr How said: "We were the perfect age to be her subjects; I was about four or five and my older brother Francis must have been about nine.
The family enjoying breakfast together
Mary painting outside
The talented artist who passed in 1998 aged 72, created the paperback covers for about 100 children's books in the 1960s.