'Grey' The Steamiest FULL Extracts From E.L James' Sexy New Book!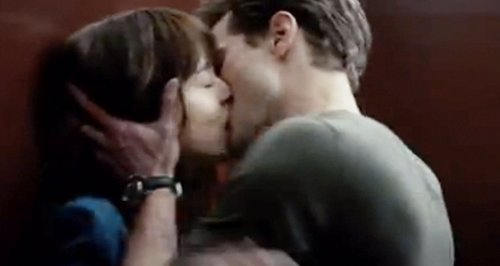 We've got our hands on some of the hottest excerpts from the latest instalment in the 'Fifty Shades Of Grey' franchise.
Update - 18th June:
Brace yourselves! E.L James has JUST dropped her brand new book from the 'Fifty Shades Of Grey' series and it's set to be steamier than ever! Fans are finally able to get their hands on 'Grey' the sizzling new prequel to the kinky novels which delves into the life of the sadistic Christian Grey before he meets Anastasia Steele.
Sexy new excerpts from the book are going viral on the internet and we have rounded up just some of the quotes which have us all worked up!
Whilst we have made sure to find the quotes that are safe to read at work, we will leave the rest to your imagination!
5 Hottest Scenes From 'Grey' Novel:
"I rub her sweet flesh and start again, taking turns: left cheek, right cheek, middle."
"Suddenly I'm overwhelmed by an unfamiliar emotion that rocks through me, slicing through sinew and bone, leaving unease in its wake."
"I place my hand flat against her pink, glowing skin"
"Bending over her, I follow the path my fingers have taken with tender kisses down her spine."
"You have such beautiful skin, Anastasia," I say to myself.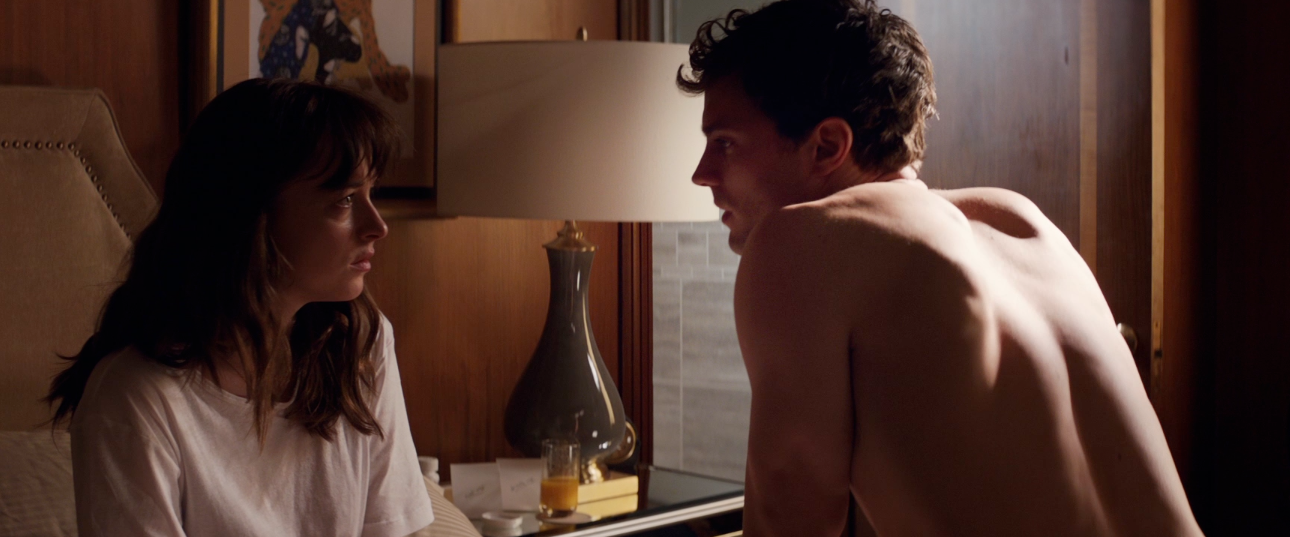 The highly anticipated novel, which dropped at midnight on Wednesday, has already whipped fans into a frenzy with the eager readers taking to twitter to share their excitement.
The new book #grey seems like I'm guna have to read it to see what the hypes about#curiositykilledthecat

— katyjane (@katyjanepitt) June 18, 2015
Just picked up my copy of #Grey can't wait to start reading it!! Waterstones opened early for the stampede thank you @E_L_James

— Nicole Shaw (@ColePattinson) June 18, 2015
It's that time of year when there's a surge in Duracell sales! #Grey pic.twitter.com/tUasYGqTFO

— Marston Cutler (@marstoncutler) June 18, 2015
Update - 10th June:
The final manuscript of the new 'Fifty Shades of Grey' book from the point of view of Christian Grey has been stolen according to publishers Random House.
Kent Police are conducting an investigation into the theft with author, E. L. James concerned that 'Grey' will be leaked or have extracts sold to the media.
The solicitors for the publisher would not give any other information about the missing book saying: "We have no comment to make due to an ongoing police investigation."
A spokesman for Kent Police said: "Officers are making inquiries after receiving a report that a book had been stolen on 8 June."
The book, which re-tells the first instalment of the hit trilogy from billionaire Christian Grey's point of view, was due to be released next week.
Update - 3rd June:
E.L. James has a reason to be celebrating, as her new offering has shot straight to the top of Amazon and Barnes & Noble bestseller charts before it's even on the shelves!
'Grey: Fifty Shades of Grey as Told by Christian' is dedicated to the author's legions of fans and explores the titular character's complex depths.
The tale will officially be available on June 18th, but you can pre-order your copy now.
Original Story:
Author E. L. James has confirmed that she's writing a new 'Fifty Shades Of Grey' book, which will be from the point of view of Christian Grey.
The novel will be called 'Grey', with the best-selling writer announcing the news via Instagram posting the cover for her followers to see.
The first page dedicates the story to her fans saying: "This book is dedicated to those readers who asked...and asked... and asked... and asked for this".
We haven't been this excited since the movie was announced!
E. L. James also added: "Christian is a complex character, and readers have always been fascinated by his desires and motivations, and his troubled past. Also, as anyone who has ever been in a relationship knows, there are two sides to every story. It's been a great pleasure to return to my happy place — writing, being with Christian and Ana in their universe, and working with the fantastic team at Vintage."
It was also recently announced that the author will be taking over the screen-writing duties on the film's sequel, 'Fifty Shades Darker' and we've even had a first tease from the movie, which will be released in 2017.
'Grey' will be hitting bookshelves on 18th June - Christian Grey's birthday.