This Staircase Is Every Bookworm's DREAM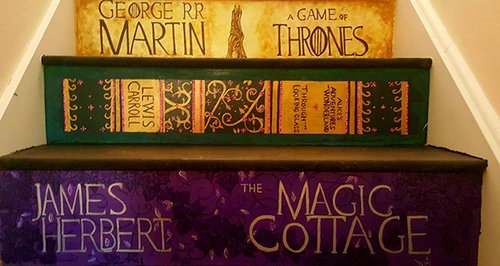 If you're looking for a way to inspire the kids the start reading then this mother has the answer.
Philippa Branham and her husband had recently bought their first house together last year, which meant that for the first time, Philippa could decorate the house just how she wanted to.


Picture | Philippa Branham
She was considering getting the wooden stairs carpeted to make them safer for the children and after some research found that it would cost her about £200.
However, she quickly changed her mind after stumbling across an idea on Pinterest. It wasn't long before she took her inspiration from what she saw and put it into action.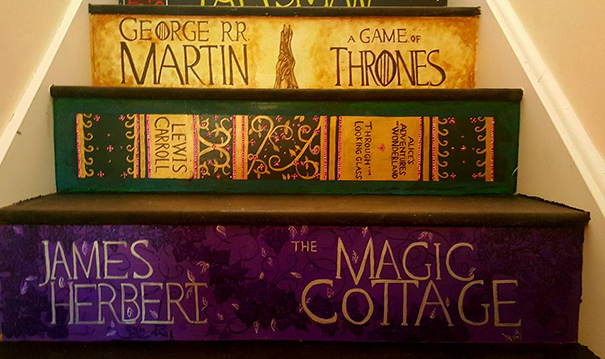 Picture | Philippa Branham
She complied a list of her favourite books and dug out the copies that she'd read for the first time. She then painted the spines on the stairs to make them look like a book shelf! And the results are out of this world.
She even mixed sand in with the paint so that the stairs have got grip, making them as safe for the children.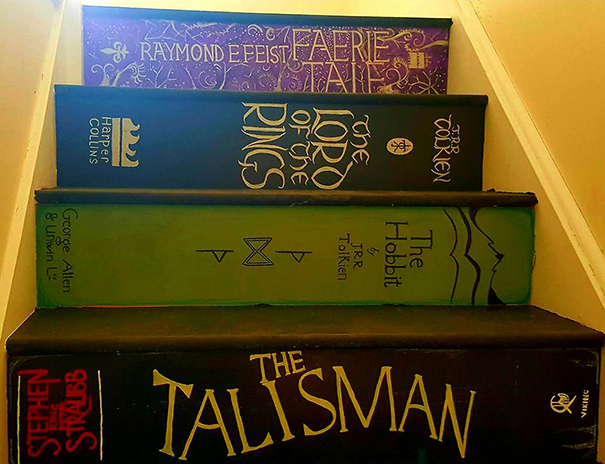 Picture | Philippa Branham
AND she saved herself a whopping £180 by painting the stairs instead of getting them carpeted! Bargain!
Now, where's the paintbrush...