Tracy Beaker Is Making A Comeback As A Single Mum!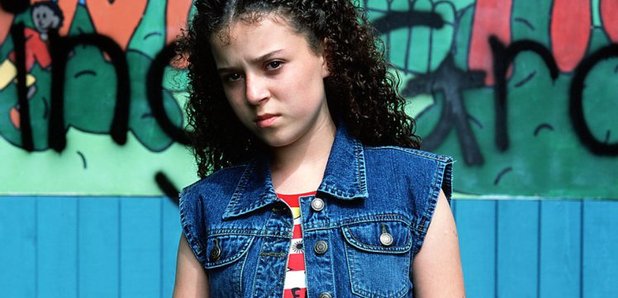 The iconic children's character is making a comeback...but now she's in her 30s!
Children's author Jacqueline Wilson has written over 100 books but none of her characters have been more popular than Tracy Beaker.
Her books about the troubled youngster who lived in a foster home dubbed 'The Dumping Ground' are some of the most popular children's fiction ever written and were adapted into a popular TV series for the BBC called The Story Of Tracy Beaker.
Now, 27 years after the first Tracy Beaker book of the same name was published, the author has decided to revive the character in a new book due to be released this year.
Here it is, the moment you've been waiting for! We are absolutely ecstatic to announce...

Happy #MothersDay2018 pic.twitter.com/Bb4766GJcW

— Jacqueline Wilson (@FansofJWilson) March 11, 2018
The new tale called 'My Mum Tracy Beaker' will revisit the character now she is in her 30s, a single mum and struggling to make ends meet.
Speaking to the Guardian about the exciting news, Jacqueline, 72, said: "When I realised just how long ago it was since I wrote the first Tracy Beaker book, I thought: if we were in real time, Tracy herself would be in her 30s."
"And I've always thought that, even though Tracy had lots of problems in her life and a pretty rubbish mum who was never there for her, Tracy herself would be a good mum, no matter what."
It's safe to say everyone is getting very excited about this including actress Dani Harmer who played the character on TV from 2002-2012.
How exciting!!! Can not wait to give it a read ☺️xxxx https://t.co/8flrl8O2lR

— Dani Harmer (@MissDaniJHarmer) March 11, 2018
The book will be released on 4th October 2018 and although aimed at 7-11 year olds, we have a feeling there will be LOTS of adults out there lining up to buy this!