Prince George Stars In Remake Of Much Loved Children's Tale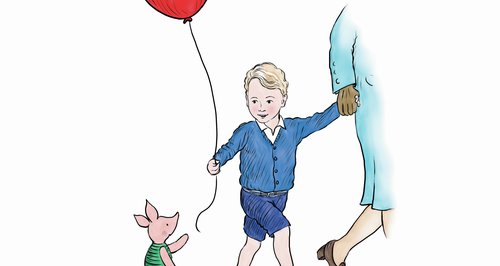 Amazingly both the beloved honey-munching bear and Her Majesty celebrate their respective 90th birthday's this year. Now the pair are taking on the world together as they star in one of our favourite children's stories.
We've always known they are super close and George even has an adorable nickname for his Gran, calling her 'Gan-Gan'.
As the popular monarch and the famous bear share such a momentous landmark occasion, the folks at Disney rightly thought to themselves, what better way to celebrate than with a cute new tale featuring BOTH Lizzie herself and that cheeky yellow fluff ball?
The birthday present has special meaning to Elizabeth II, as the original book by A. A. Milne was reportedly one of her most beloved as a child.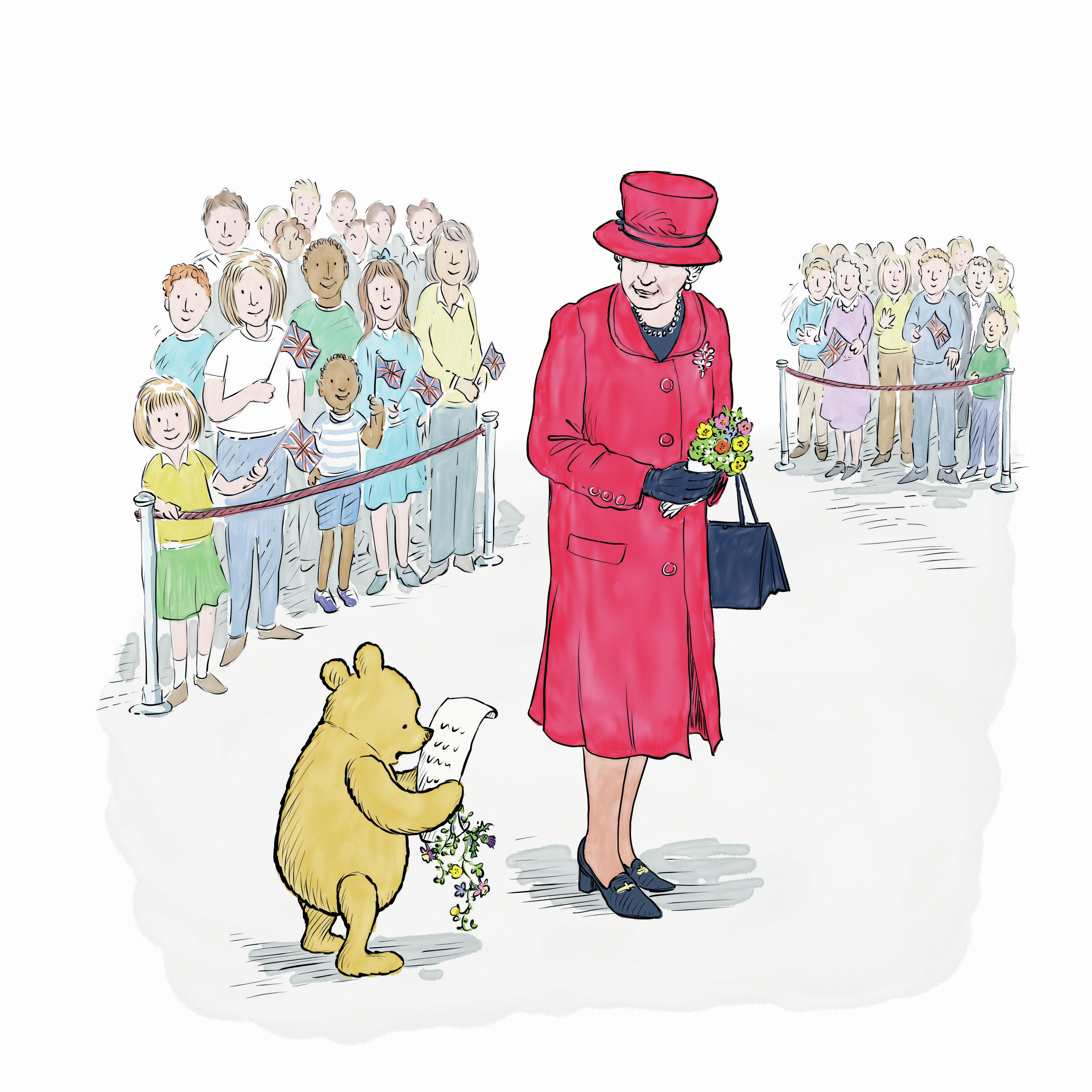 Don't worry though, all of the classic characters are in it too! The work of fiction features appearances from Christopher Robin, Piglet, Eeyore and Owl.
The best bit? The third-in-line to the throne also makes an appearance holding a red balloon.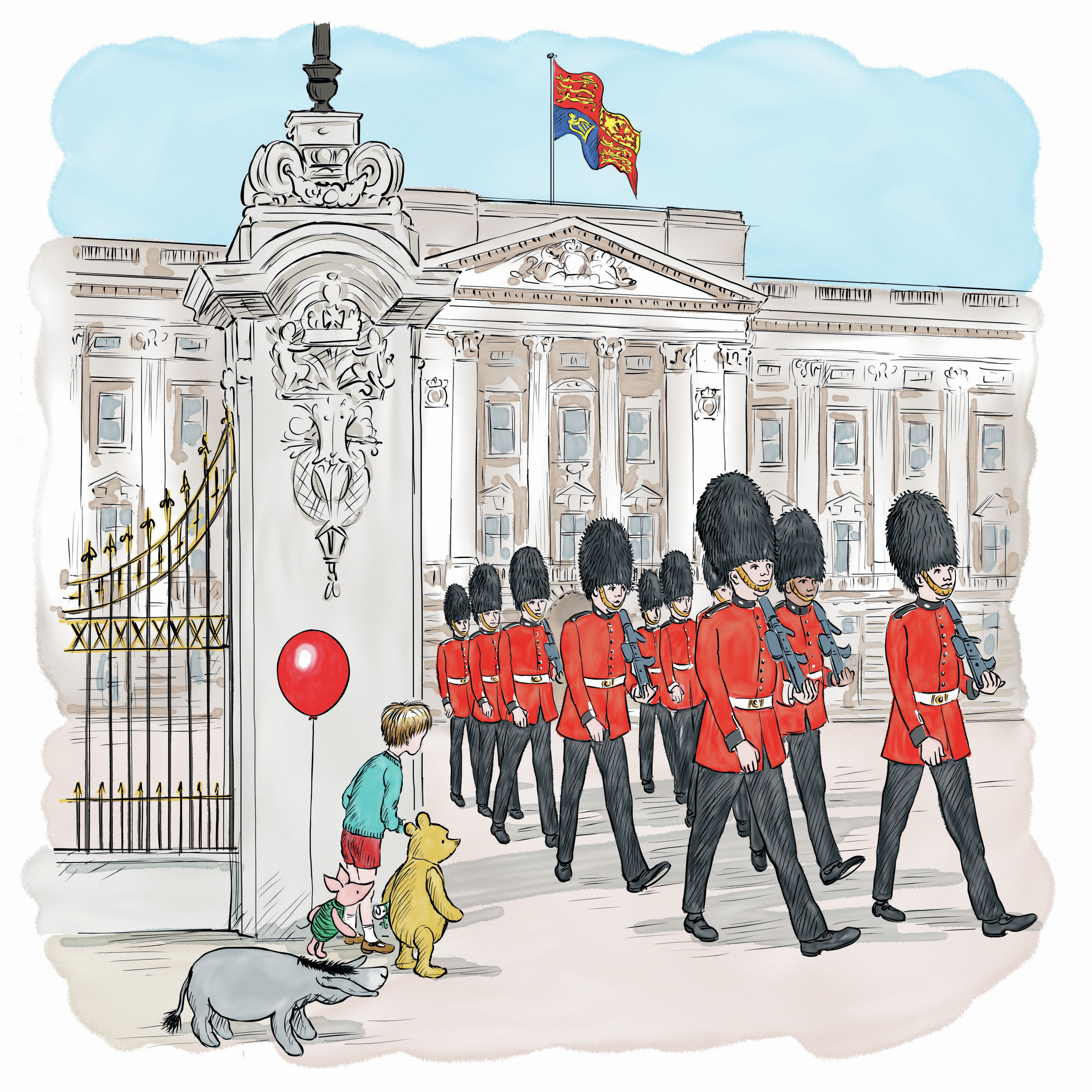 The gang go on an adventure to Buckingham Palace before Pooh presents The Queen with her birthday present.
The new, beautifully illustrated book is accompanied by an ebook, so little and big fans alike can follow the story in both places as they go along.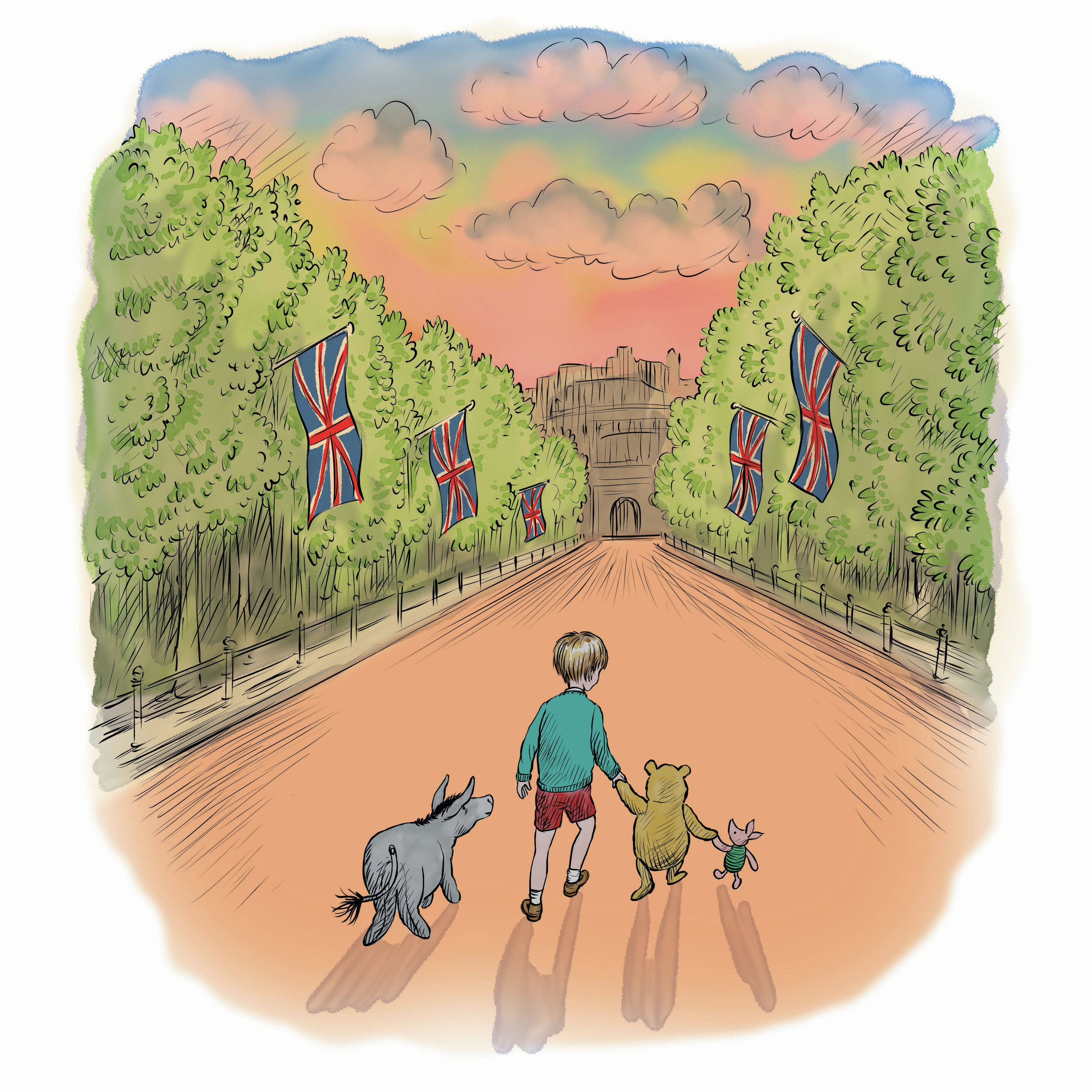 Veteran British actor Jim Broadbent has the privilege of narrating the tale.
"I have been a fan of Winnie-the-Pooh since I was a boy, in fact I named my very first and much loved teddy 'Pooh'", the star explained. He went on to add that the new project celebrates two national cultural icons and their heritage.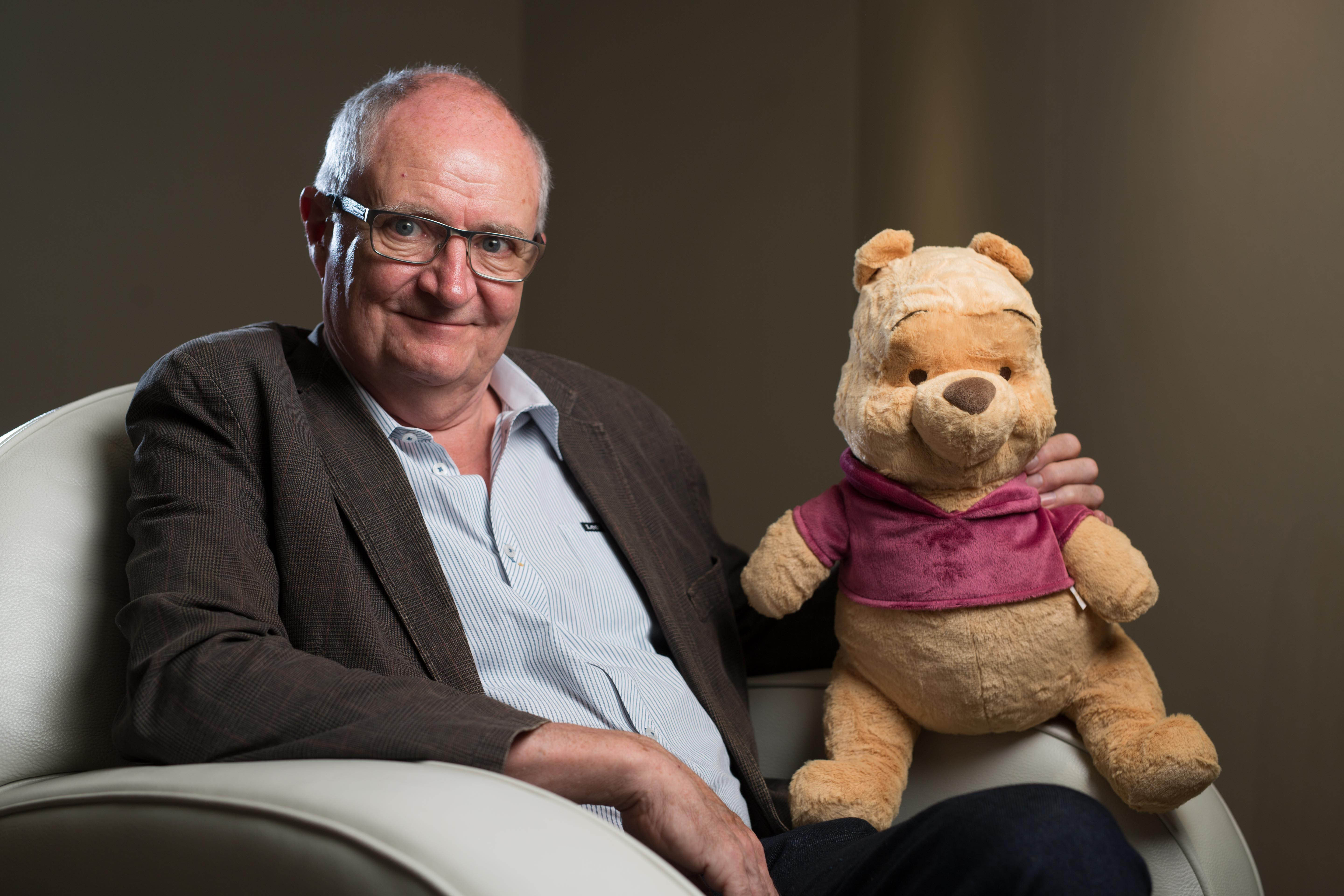 Awww, this makes us feel all warm and fuzzy inside.