Bradley Cooper Gets The Silent Treatment From His Girlfriend And It's SO Awkward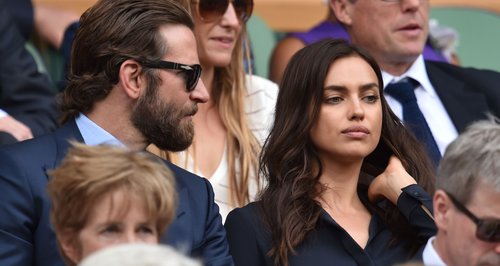 The actor may be one of the hottest hunks on earth but that hasn't stopped Irina Shayk from getting the hump...
When it comes to Bradley Cooper's looks, he could probably get away murder to be honest.
However 'The Hangover' star's dashingly good looks doesn't seem to be winning any points with girlfriend Irina Shayk who appeared to be giving him the silent treatment at the Wimbledon games.
The couple's sizzling relationship has been hot and heavy until recently and they're often seen cuddling up to one another. However, their steamy romance appeared to have taken a sour turn with Irina giving Bradley the cold shoulder.
A video posted on Twitter from Murray's match against Milos Raonic captured the couple in a tense moment with each other.
I think Bradley Cooper is in a fight. pic.twitter.com/yKSSXs10mC

— Micah Hart (@MicahHart) July 10, 2016
Bradley is seen turning on his charm as he attempts to smile and joke with his model girlfriend but she doesn't look impressed!
Instead, she rubs her eyes and appears to give him the silent treatment.
OUCH!
Let's just hope Bradley was out of the dog house by the time the game was over!