Bradley Walsh Did His Own Hilarious Carpool Karaoke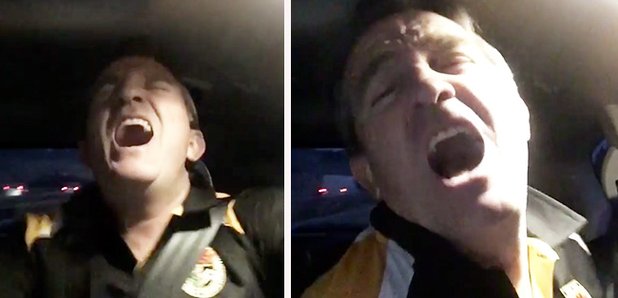 The Chase presenter got funky on his way to work this morning and fans can't stop laughing.
Since Holly Willoughby signed Bradley Walsh up to Instagram while they were at the National Television Awards we haven't stopped laughing at his posts.
The Chase presenter, in his own words, "woke up with a headache and an Instagram account" after the awards bash thanks to being signed up to the social media site by This Morning host Holly.
Since then he has racked up a whopping 315,000 followers who love seeing his crazy videos and snaps, but his recent 'carpool karaoke' has to be a fan favourite.
He uploaded a hilarious clip of himself in the back of a car on the way to work signing his head off to the Earth, Wind and Fire song'Boogie Wonderland'.
He sang along to every single word of the soul classic and gave carpool karaoke creator James Corden a run for his money with his lyrical knowledge.
Alongside the singing he can be seen throwing some serious shapes and at one moment, even puts his legs up in the air and waves them around - we never knew Bradley was such an acrobat!
Another highlight of the funny clip sees him shout at his driver to turn the music up screaming 'RACK IT UP JOEY!".
Joey sounds like a great sport, but then again, Bradley Walsh looks like an amazing passenger!