The Brangelina Love Story In Ten ICONIC Pictures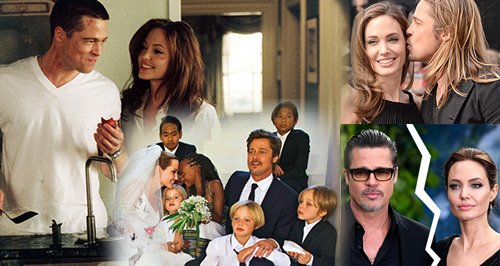 Brad and Angelina have always been the couple of the moment, but right now the pair are on everybody lips for the wrong reasons after their shock split this week.
We've documented the rise and fall of their world famous relationship in ten images.
June 2004: The Film That Started It All
Brad and Angelina met whilst filming spy flick, Mr & Mrs Smith (released in June 2005).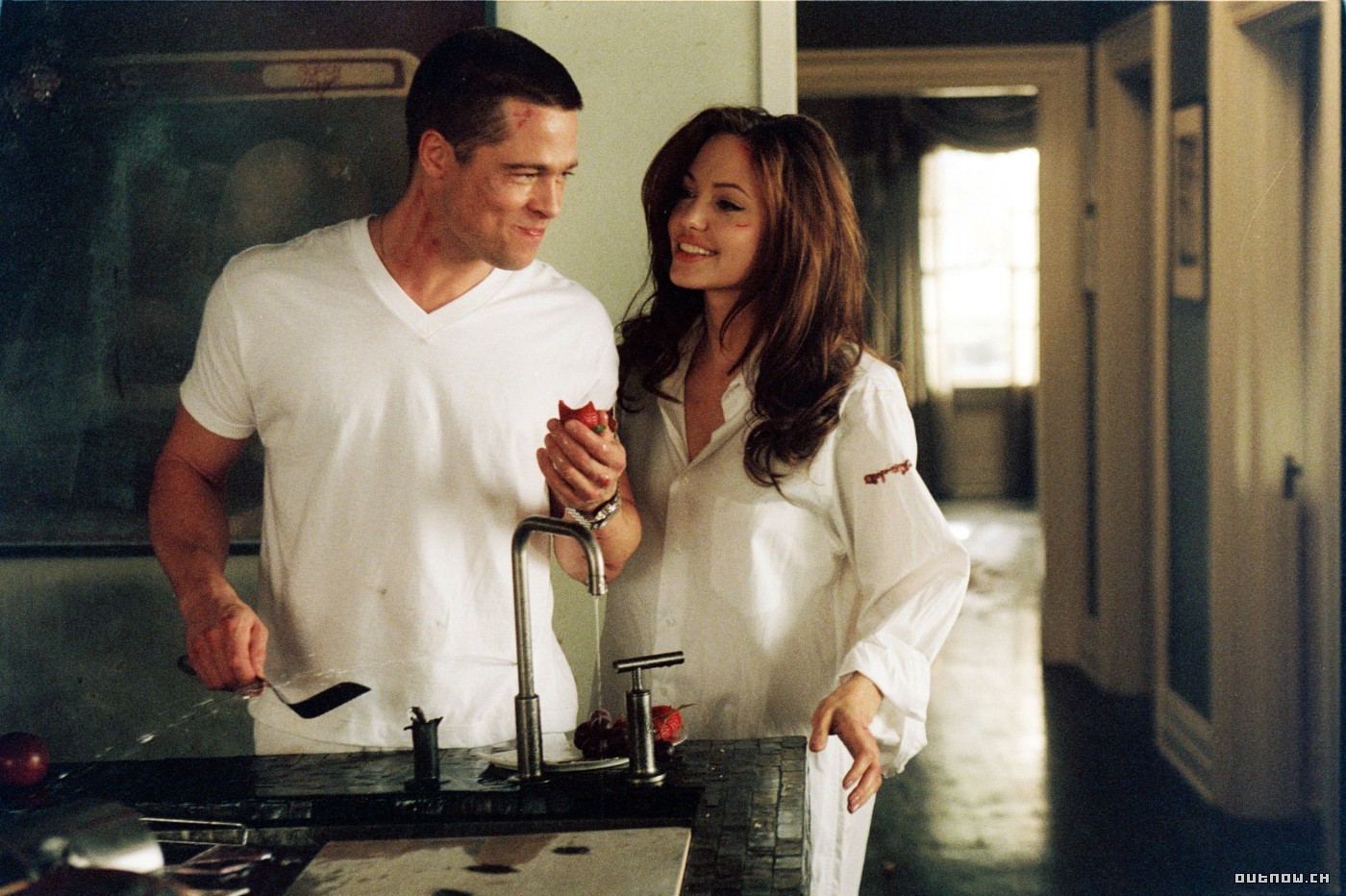 Photo: 20th Century Fox
Angelina told Vogue in an interview in 2006 that "It took until, really, the end of the shoot for us, I think, to realise that it might mean something more than we'd earlier allowed ourselves to believe"
January 2005: Just Friends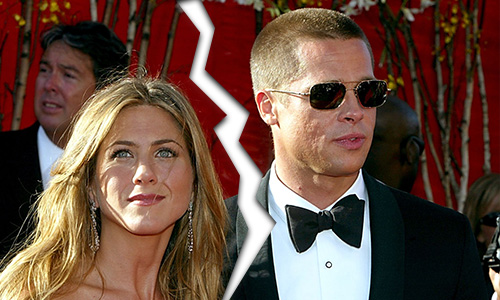 Photo: PA
Jennifer Aniston and Brad Pitt confirm building rumours and announce their separation. The reasons given were due to 'difficult schedules and disagreement on whether or not to have children'. The split shook the world of showbiz as the couple were the power pair of the late nineties and early noughties thanks to Jennifer's role as Rachel on Friends and Brad's heart throb looks.
March 2005: Keeping A Distance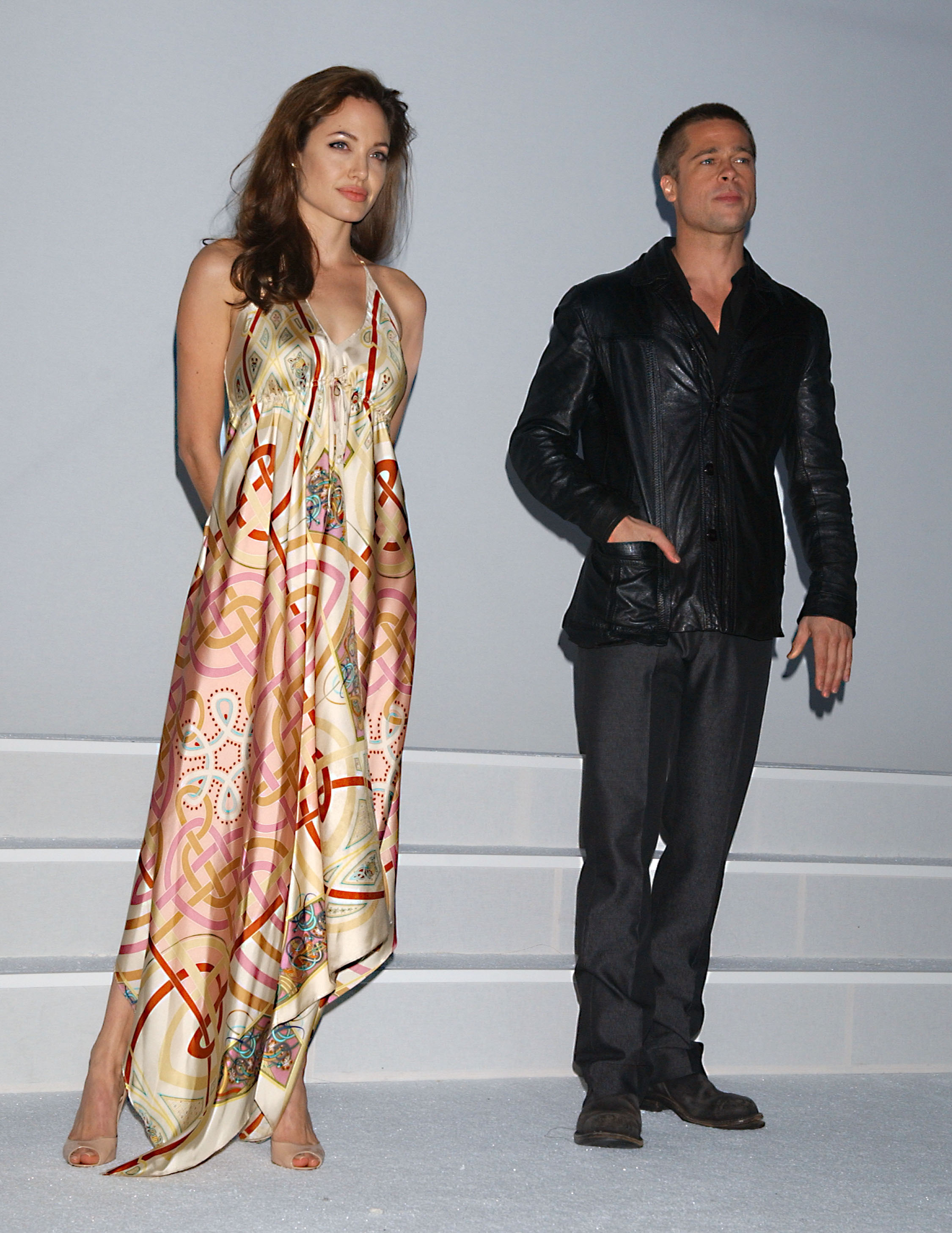 Photo: PA
Awkward! Brad and Angelina uncomfortably stand at arms length from each other at an event to promote Mr & Mrs Smith whilst trying to keep rumours of a relationship at bay.
May 2005: Madame Tussaud's Make It Official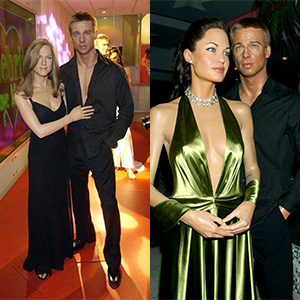 Photo: PA
It's official! Brad and Angelina's wax works at Madame Tussaud's are placed next to each other as were once Brad and Jen's when news breaks of the new relationship.
December 2006: Going Public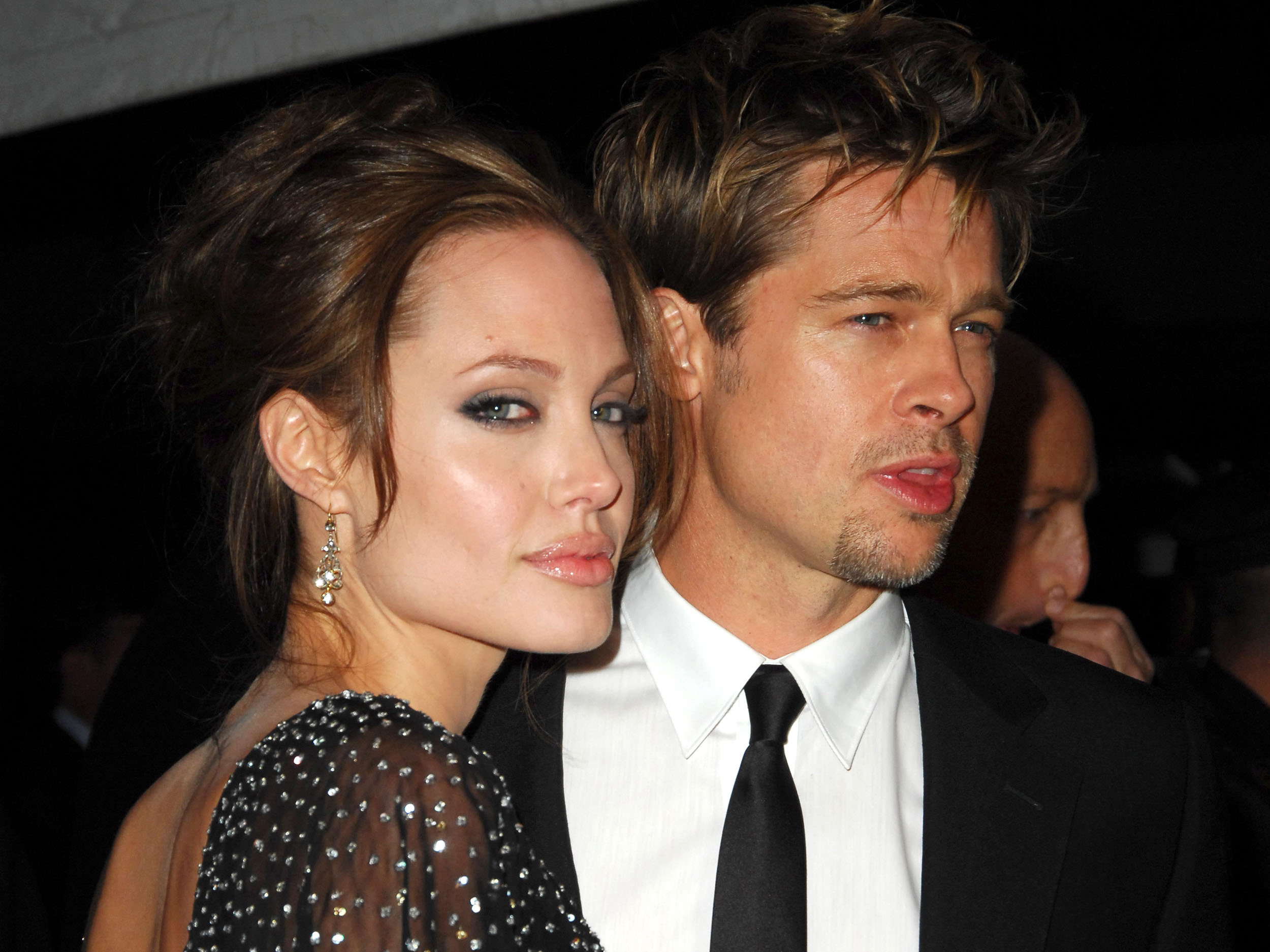 Photo: PA
Brangelina, as they are now affectionately known, take to the red carpet in one of their first public appearances together for the premiere of Jolie's film, The Good Shepherd in New York.
May 2006: It's A Boy!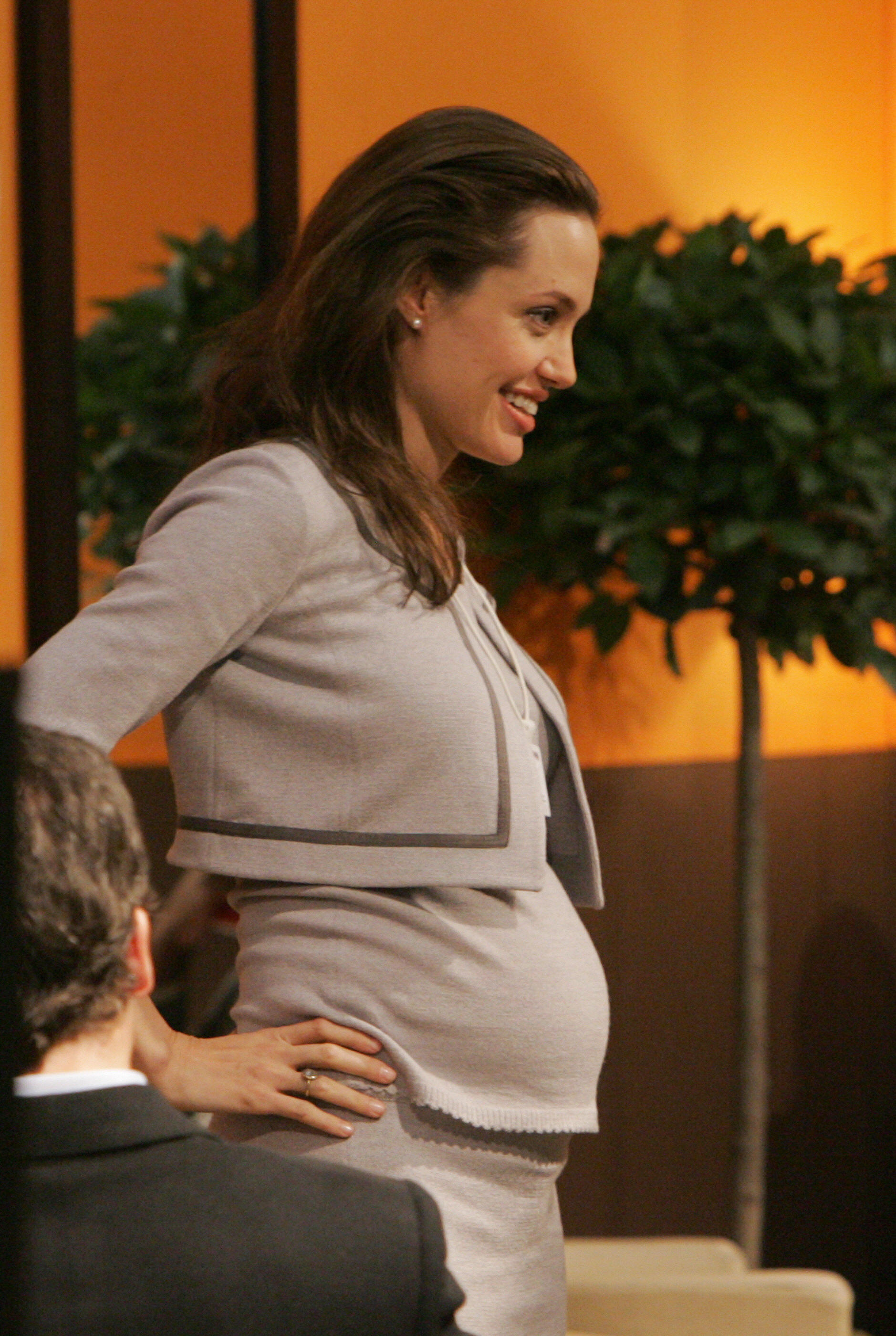 Angelina Jolie shows off her bump in Davos, Jan 2006 | Photo: Getty
Angelina announced that she was pregnant with her first biological child with Brad Pitt, in November 2005. Shiloh Jolie-Pitt was born on 27th May 2006 and was Angelina's third child.
March 2007 & July 2008: Their Family Grows Bigger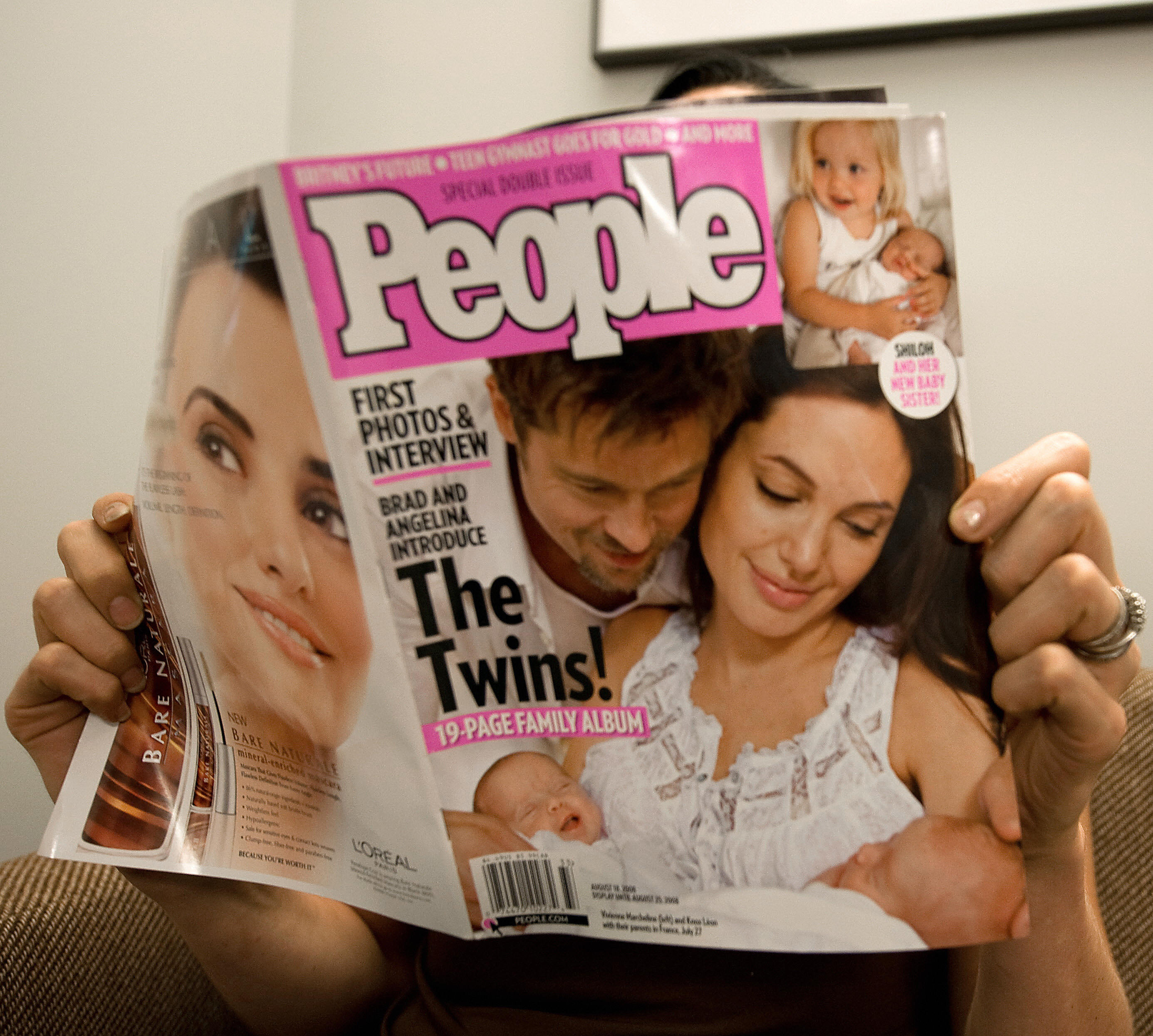 Brad and Angelina on the cover of an August edition of People Magazine with their newborn twins | Photo: Getty
In March of 2007 the couple adopt son Pax Thien, in Vietnam and in July 2008, Angelina gave birth to twins, Knox Leon and Vivienne Marcheline, in Nice, France. The Jolie-Pitt family has now grown to a whopping six children!
April 2012: Brad Pops The Question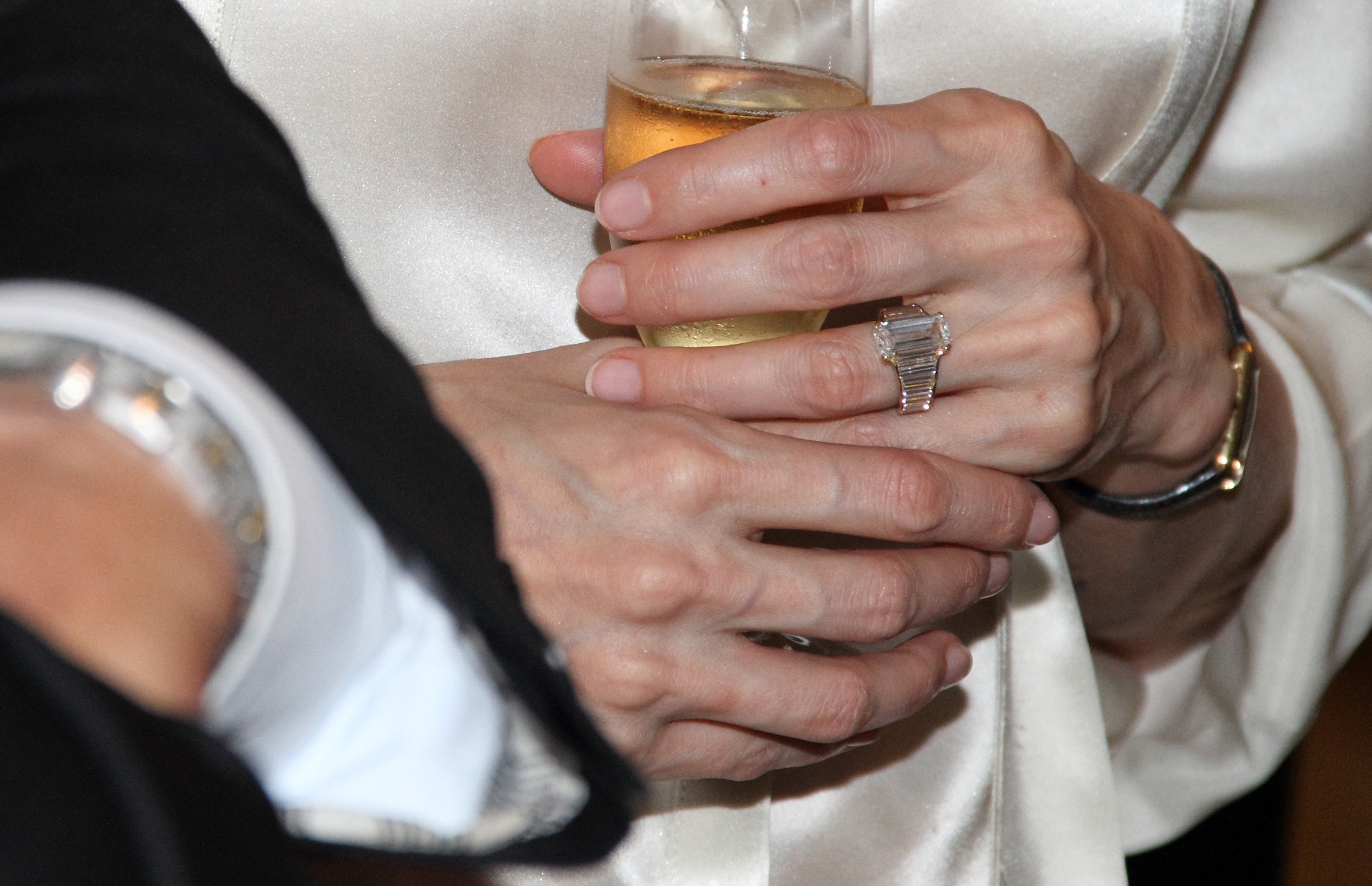 Photo: PA
After growing pressure from their kids, Brad decided it was finally time to pop the question. At the time he told The Hollywood Reporter 'it seems to mean more and more to our kids. We made this declaration some time ago that we weren't going to do it till everyone can. But I don't think we'll be able to hold out. It means so much to my kids, and they ask a lot. And it means something to me, too, to make that kind of commitment."
August 2014: The Big Day
The couple finally wed on 23rd August 2014 at a 'secret' ceremony, although the whole affair was covered by People magazine. The wedding took place in France and Angelina's veil was famously covered in her children's drawings.
September 2016: Relationship Goals Over! Angelina Files For Divorce From Brad Pitt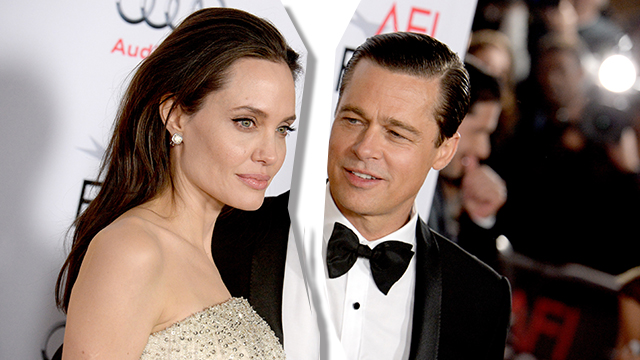 Photo: Getty
Before barely any rumours had a chance to surface, it emerged that Angelina Jolie filed for divorce from husband Brad Pitt. The internet went into meltdown, Jennifer Aniston jokes filled the Twittersphere and the rumour mill went into full swing around possible reasons for the split which are still yet to be fully confirmed.