Brendan Cole is off on tour with woman he was seen 'cosying up to' weeks after wife gave birth
5 September 2018, 14:31 | Updated: 5 September 2018, 15:35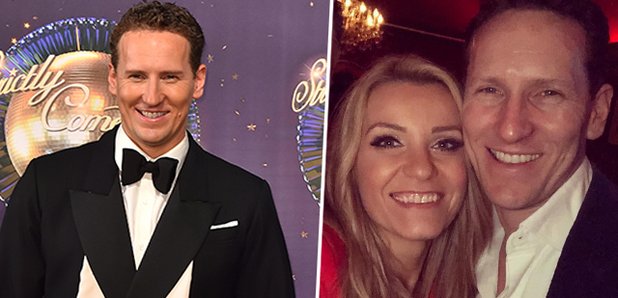 The ex-Strictly professional is hitting the road for a month with theatre star Jenna Lee James.
Brendan Cole is heading out on a month-long tour with the woman who almost 'wrecked his marriage'.
The 42-year-old is embarking on a national tour with stunning theatre pro Jenna Lee James - who he was seen cosying up with on a night out in May - just weeks after wife Zoe welcomed their second child.
Brendan is bringing back his tour, All Night Long, which proved a hit with fans earlier this year - but sources say Zoe is less than pleased about him leaving her alone with their youngsters.
A source told The Sun: "This will be a big blow to Zoe who has been working hard on her relationship with Brendan.
"She wanted him home to help with the children but understands he has to go out and work - however it would be easier without Jenna around.
"There will be a lot of pressure on Brendan to focus on the tour and not get wrapped up in all the social activities."
Brendan, who has now been dropped from the professional Strictly line up, previously admitted that his marriage was feeling the strain from his travelling show.
It was also claimed that pictures of Brendan appearing to have his hand on pretty Jenna's bum caused problems with Zoe.
Brendan has been known in the past for being tempted by the party lifestyle, after he dashed from wife Zoe's side just 18 hours after she gave birth to their son, Dante in March this year.
As well as Dante, the couple also have a daughter, Aurelia, 5.
WATCH! Brendan Cole reveals he will be leaving Strictly Come Dancing: