Brendan Cole bravely reveals crippling insecurity about 'undeveloped penis'
6 November 2018, 11:36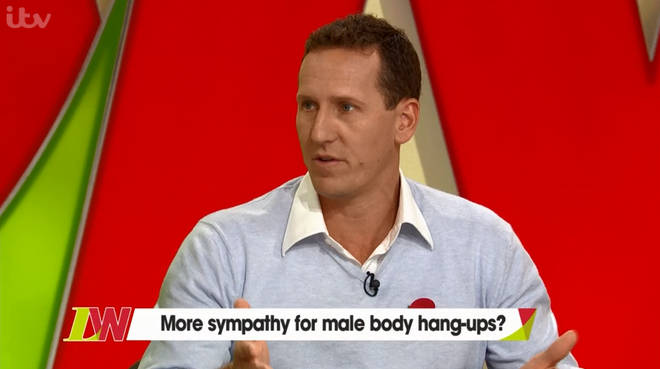 The Strictly Come Dancing star opened up about the condition which meant his penis didn't fully develop at birth.
Brendan Cole has revealed he feels "self-conscious" about the size of his manhood after he was born with a condition that meant his penis was unable to fully develop.
The 42-year-old dancer, who was sacked from Strictly Come Dancing this year, revealed on Loose Women he was born with  hypospadias, a congenital condition where the opening of the urethra is on the underside of the penis.
Brendan revealed: "It's ingrained from you from an early age, have you got a small one or have you got a big one? Most people have a fairly normal sized penis.
"On a personal note, I had issues when I was born I had something called hypospadias. That also made me very self-conscious.
"It's where your penis isn't fully developed or it's got an issue. That was a major thing for me."
He joked: "I've never actually said that on television - what the hell are you doing?"
Read more: Len Goodman calls for Brendan Cole to return to Strictly Come Dancing
During the candid chat, Brendan explained how he'd had 12 operations between the ages of two and 12 to correct the condition.
Brendan continued: "That made me question whether everything was normal, whether it worked, whether I was like everyone else until I was probably 16, 18, even into my early 20s there were still question marks.
"Whether it was like everyone else's - because we all have insecurities."
Meanwhile, Brendan also touched on his controversial sacking from Strictly after show bosses decided not to renew his contract.
He said: "Listen, I can be a controversial character. I got a rap on the knuckles last year for saying one thing off-air, which was fair enough."