Brendan Cole's Marriage On The Rocks Less Than A Week After Welcoming A Son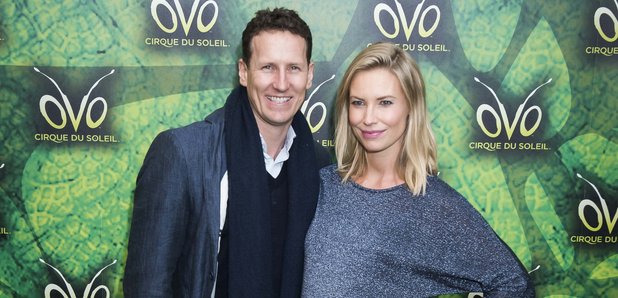 Earlier in the week Brendan Cole and his wife Zoe welcomed a son, but the next day the Strictly star was seen out partying.
Brendan Cole didn't have a great start to the year after it was announced that he'd got the boot from Strictly Come Dancing and wouldn't be returning to the BBC's ballroom dancing show this year.
It left a divided public with some devastated that Brendan would no longer be on the programme and some revealing rumours of his poor behaviour while filming the show.
But with a baby on the way with his gorgeous blogger wife Zoe, you would think things were looking up for the ballroom dancing veteran.
However, according to reports by The Sun, things aren't looking too good for the dancer's relationship and less than 24 hours after Zoe gave birth to their new son Dante, Brendan was spotted out partying.
A source said: "Brendan's hectic touring schedule and his late nights out with his fellow dancers is starting to take its toll."
"It's been a very stressful few months leading up to the birth and barely 24 hours after Zoe had Dante, Brendan is already back on the road."
The couple have another child, their daughter Aurelia who is 5-years-old and they have been married since 2010 after having a lavish wedding ceremony in Buckinghamshire.
Brendan has admitted in the past that he struggles to balance his performing life and family life.
He said: "You come off the stage and your adrenaline's pumping and you don't want to go to sleep for at least three hours.
"I wouldn't be in bed before two o'clock on a show day just because your adrenaline does not stop. So that is not conducive to family life."