EXCLUSIVE: Brian McFadden Says There'll 'Never' Be A Full Westlife Reunion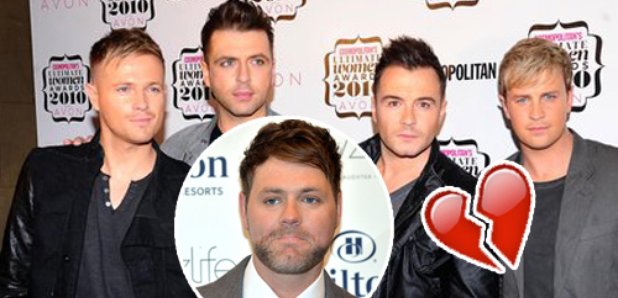 EXCLUSIVE: Grab the tissues...because your favourite band will never be a five-piece again.
Fans of Westlife who were holding out for a reunion with all five members could be waiting a very long time, as Brian McFadden says he will "never" rejoin the group.
The Irish boyband are set to celebrate their 20th anniversary next year, but Brian McFadden insists he has no plans to take back his place as the fifth member of the group after he sensationally quit the band in 2004.
Asked whether he would consider a reunion with Markus Feehily, Nicky Byrne, Shane Filan and Kian Egan in future, Brian firmly told Heart: "No, never."
Brian, who has now teamed up with Boyzone member Keith Duffy for a tour under the name Boyzlife, says he has a much stronger bond with his Irish counterparts than he does his own group.
Keith Duffy (Boyzone) and Brian McFadden (Westlife) have joined forces for a tour. Picture: Getty
He explained: "People forget that I'm actually closer to Keith and Ronan than I am any of Westlife, as I grew up near them all in Dublin, whereas the rest of Westlife were plucked from the rest of Ireland.
"I grew up where the rest of Boyzone are from, and the guys from Westlife grew up on the other side of the country. I have a lot more in common with [Boyzone], than I do the boys in my band."
The news comes after Keith defended his partnership with Brian following criticism from Westlife star Kian Egan, who spoke out to say he found the double act "really aggravating".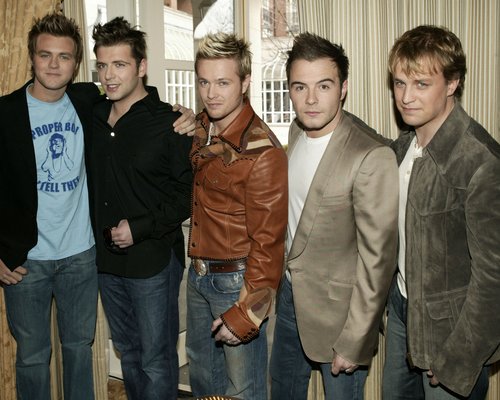 Brian McFadden with former Westlife members, Markus Feehily, Nicky Byrne, Shane Filan and Kian Egan.
Speaking to Heart about Brian's former bandmate, Keith suggested Kian's comments stemmed from jealousy over Boyzlife's current success.
He mused: "You know, if it was me standing back looking in and I was watching someone from my band and a person from another very successful band coming together to sing the songs that I had sang on a sell out a tour – you have to be honest, there is going to be a little bit of envy there."