Britain's Got Talent star Connie Talbot is now 18 and looks unrecognisable
21 November 2018, 12:53 | Updated: 21 November 2018, 15:08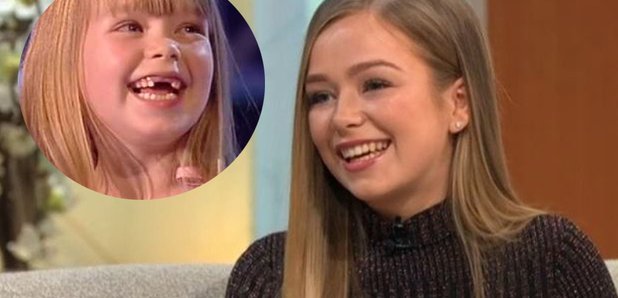 After finding fame on Britain's Got Talent, the now 18-year-old has toured Asia while releasing cover videos on YouTube.
Connie Talbot looked unrecognisable as she made an appearance on Lorraine eleven years after her show-stopping Britain's Got Talent audition.
Now 18-years-old, the young singer was every bit the young lady as she sat down with the popular daytime talk-show host to talk abut what she's been up to since appearing on the talent show.
After watching back her audition, she said: "It's really weird, it doesn't feel like me it just feels like a little girl – but it was such a good time.
"I'll always remember saying when I was six that, 'I hope it's a good show for Simon'. I absolutely loved Simon Cowell."
Apparently the young startled still keeps in touch with the music mogul, as she revealed: "I still see him [Simon] every now and again, at charity events and stuff."
Connie has continued to focus on her music career and has scored millions of YouTube views after sharing her take on tracks by Adele, Ariana Grande, and the late Aretha Franklin.
She said: "I'm down in London a lot, doing a lot of writing sessions, so hopefully I'll release some new material next year."
Keeping fans updated on Instagram, Connie has thousands of followers and shares glamorous selfies with them on a daily basis.
Connie already boasts sales of over 250,000 records worldwide and has topped the charts in three countries.
When Connie entered the first series of Britain's Got Talent in 2007, she wowed the nation with her rendition of Over the Rainbow.
After performing the classic Wizard of Oz track, Connie became an instant front-runner to win the series.
Opera singer Paul Potts took the crown, despite Connie giving a stellar performance of Michael Jackson's track, Ben.
Connie's fourth album, Matters To Me, was released in 2016 and featured self-penned tracks that she had recorded from her bedroom studio.