Remember 'Britain's Got Talent' Star Shaheen? He's Changed DRASTICALLY Since Then.
Shaheen Jafargholi - Britain's Got Talent 2009 - Show 2
03:39
The former talent show contestant wowed everyone when he NAILED Michael Jackson's solo during a rendition of Jackson 5 'Who's Lovin' You'.
We'll never forget the moment we watched a confident 12-year-old stroll on stage and sing his heart out before a panel of judges headed up by the notorious Simon Cowell.
His name was Shaheen, an adorable little boy from Swansea who dreamed of being a singing sensation like his idol Michael Jackson.
After failing to impress the judges with an Amy Winehouse track, Shaheen claimed he had 'Who's Loving You' up his sleeve.
Naturally, when a child says they are going to attempt a song by the King of Pop, we all secretly cringe and fear the worst.
Forgive us for being honest, but so many stage kids have murdered iconic Jackson 5 songs on TV talent contests over the years that, naturally, we were a little skeptical.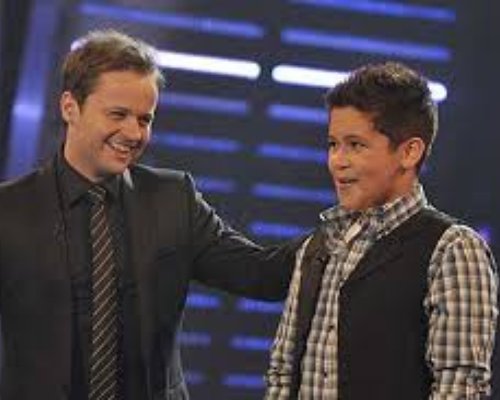 Boy were we proved WRONG!
Shaheen blew both us all away!
With a voice beyond his years, he NAILED all of Michael Jackson's riffs and high notes before winning himself a place in the 2009 final alongside Susan Boyle and Diversity.
What happened next? Well, after being handpicked to perform live at Michael Jackson's funeral, he seemingly faded into obscurity.
So you can imagine our shock when we discovered his Instagram account!
Now aged, 19, Shaheen sports a VERY different look.
He's now transformed into a handsome young man, despite the very dodgy hairdo.
So what has he been up to?
Well, he credits himself on Twitter as a singer and actor, and landed a string of roles in 'Casualty', 'Torchwood', and 'Grandpa in My Pocket'.
His last onstage appearance saw him play the genie in a production of Aladdin two years ago.
Not quite the dizzying heights of fame we would have predicted, but we still have high hopes for this budding star!