Broadchurch Actress Olivia Colman's Next Role Is By Royal Appointment!
27 October 2017, 10:43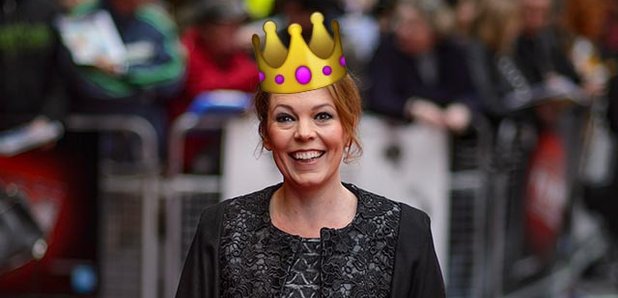 Let's all curtsey to the new Queen.
From one Golden Globe winner to another, the coveted role of Queen Elizabeth II has been officially cast for Netflix drama The Crown.
Claire Foy, who played the Queen in the first two series, recently teased us with her inside knowledge of who was next in line, saying: "I know who's doing it and I'm not telling you … It's really exciting and great and amazing!"
And now we know, we totally agree!
Claire Foy portrayed the Queen from her engagement to Prince Phillip in 1947 and the immediate years beyond, and is now set to pass her royal duties over to Olivia Colman for the third and fourth series of the award-winning drama, which focuses on 1963 onwards.
Olivia Colman is best known for roles in Broadchurch and The Night Manager, the latter of which earned her a Golden Globe.
After season two of The Crown came to an end, fans of the show were aware that there would be a change in cast members to accurately portray the royals at a different age, although it's not yet confirmed who will replace Matt Smith as an older Prince Phillip.
This is not Colman's first royal appointment; she has also played present Queen's mother in Hyde Park On Hudson and Queen Anne in The Favourite.
The Crown is expected to run for six series altogether, with Colman only being confirmed for the third and fourth before the part will be recast for a third time.
WATCH: Prince Philip Is Telling Funny Retirement Jokes

Season two of The Crown will appear on Netflix on December 8th, with the third series expected to be complete by 2019.
One certainly approves of this news!