Bruce Forsyth's Best Catchphrases From Our Favourite TV Shows
18 August 2017, 17:25 | Updated: 18 August 2017, 17:37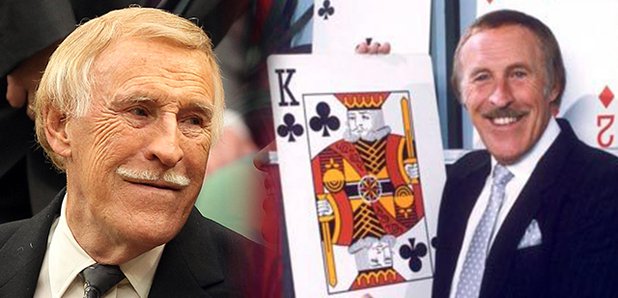 Legendary TV presenter Bruce Forsyth has died aged 89.
Following a sterling career in showbiz spanning over 75 years, Bruce Forsyth has made some of the greatest catch phrases popular.
In an interview with Rob Brydon, Bruce insisted that he did not regret his association with them, but sometimes they could get a little irritating.
He said: "You can get a bit fed up with it, especially when you go past a building site and get 'Good game, good game!'.
"I went to the FA Cup Final and if I heard 'Good game' once, I heard it a thousand times."
But he also admitted: "I don't know what I would have done without them in many ways."
Nevertheless, here are some of our favourites.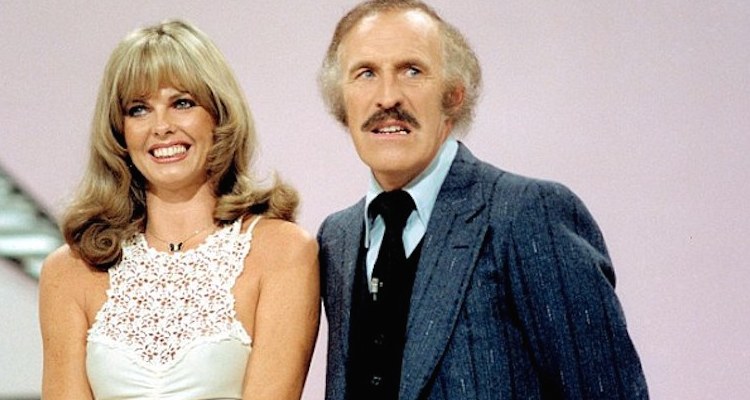 Bruce Forsyth and his wife Anthea Redfern on The Generation Game.
'Nice to see you. To see you... nice'
Bruce Forsyth presented The Generation Game twice over. Once from 1971-77 and again from 1990-94. He'd always start the show with the catch phrase which ended with the audience shouting back "nice!"
'I'm in charge!'
When guests became too much to handle on Beat the Clock, he would be sure to let them know who was hosting the show.
'Didn't he do well?'
Again from Bruce's time presenting The Generation Game, he would talk to the audience right at the end of the tense timed conveyor belt guessing game. The phrase was dropped for a couple of weeks and viewers complained in their droves. Bruce never left it out again.
'You don't get anything for a pair. Not in this game'
A cheeky Bruce couldn't resist a bit of double entendre on Play Your Cards right which saw contestants guess if the number printed on a giant playing card was higher or lower than the card before.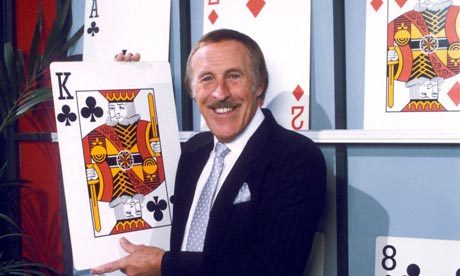 Bruce hosting Play Your Cards Right.
'It's the moment of truth...'
There wasn't a week that went by when Bruce didn't add to the tension on Strictly Come Dancing as the celebrity contestants awaited their scores from the judges.
'Oh, wasn't that a shame!'
As if contestants on The Price Is Right weren't already frustrated at their performance on the TV show, Bruce almost always playfully teased the contestants.
'You're such a lovely audience, so much better than last week's'
He always knew how to play a gameshow audience on The Generation Game.
'Give us a twirl!'
It's now a phrase that would be considered somewhat dates but it all started when the hostess on The Generation Game, Anthea Redfern, married Bruce. Every week, she would proudly give viewers a spin, showcasing her outfit on Bruce's say so.
Rest in peace Sir Bruce Forsyth.