Burger King Are Giving FREE Whoppers If You Have THIS Surname
11 May 2017, 17:03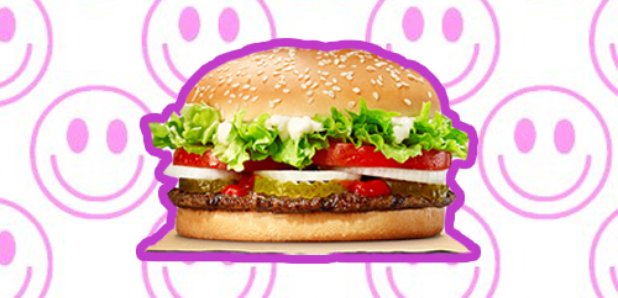 The popular fast-food chain has everyone watering at the mouth by offering the chance to get free burgers.
Burger King are set to make fast-food lovers very happy, as they're giving away free food to customers.
However, it's not good news for everyone as there is a catch - you have to have the surname Parilla!
Apparently, the popular eaterie wants to treat those with the Argentian last name (which translates to 'grill' in English) to make up for the times when they have been subjected to punny jokes that liken their last name to the burger brand.
Customers can take advantage of the offer at any of the chain's outlets across Argentina by showing their ID.
Of course, those who don't fit the criteria were gutted, with Burger King fans around the world taking to Twitter to vent their frustration at not being able to have Whoppers on the house.
One Twitter user said: "My brother wants to change his surname to get free burgers at Burger King."
While another wrote:
*Changes Name to Parrilla*

Burger King Argentina | "Grill" https://t.co/V4g44z9szM

— Malik (@NegaMaliReid) May 4, 2017
Would you consider changing your last name to get your hands on those delicious Whoppers for free? We would!