Here Are Noel Fielding's Iconic Bake Off Shirts And Where You Can Get Them
19 September 2018, 13:25 | Updated: 19 September 2018, 13:29
The Great British Bake Off host is a style king in these amazing shirts from this series and the last.
A new series of GBBO is upon us, and we're ready to stuff ourselves with biscuits to celebrate.
Along with the cakes and pastries, there's one thing that everyone's talking about:
Noel Fielding's shirts.
He never disappoints with new jazzy number each week, and even though he's snipped off his signature locks and opted for a new sideburns 'do, his signature style is still intact.
We've got every shirt Noel has worn on The Great British Bake Off, so you can get the rainbow goth look for yourself.
The floral shirt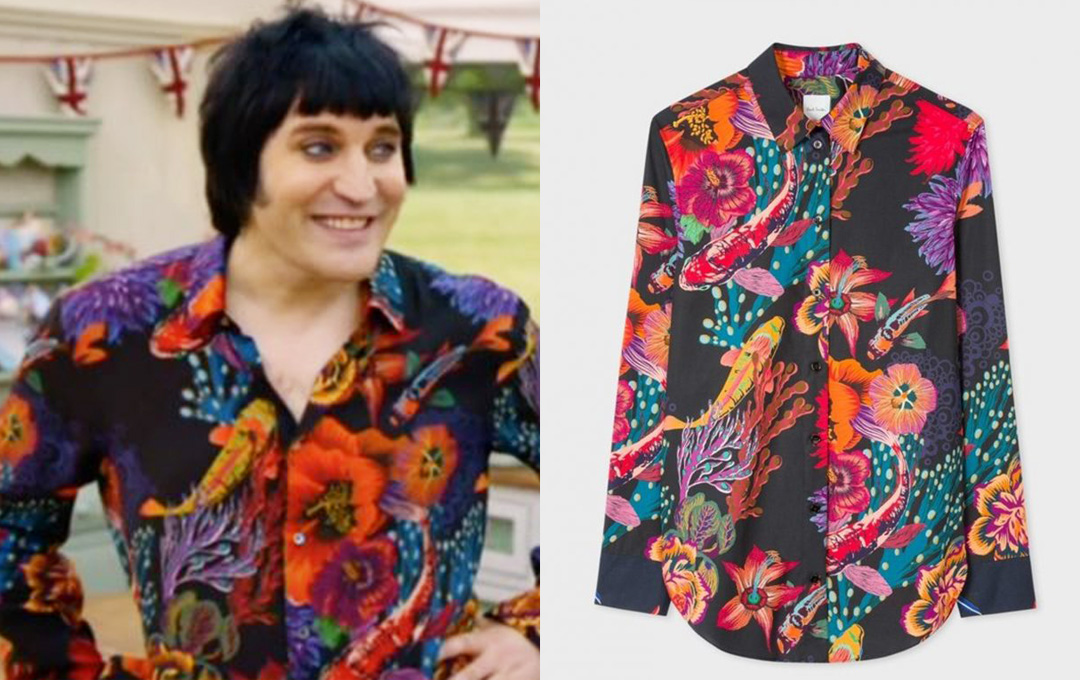 Noel turned heads on last night's bake off with a multicoloured floral and fish print shirt from Paul Smith. The design doesn't come cheap and as it will set you back £165.
The shirt described as the Ocean Print Cotton Shirt is sold out, but River Island have a similar version for £28.
The stripey tiger jumper
For bread week of series nine, Noel decided to opt for a jumper rather than a shirt in the form of this Diesel look.
The striped jumper complete with blue Bengal tiger embellishment is unfortunately sold out but keep your eyes on the Diesel website in case it comes back in stock!
The Smiley Shirt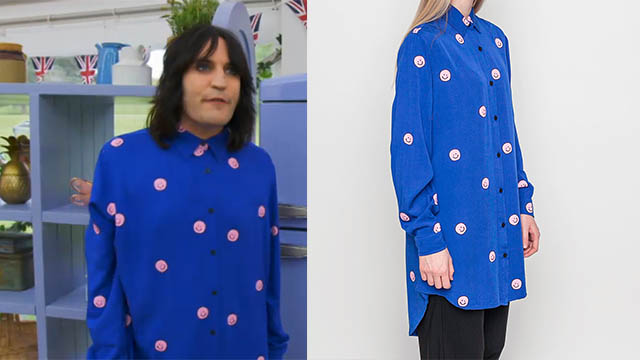 Picture: Channel 4/Lazy Oaf
Now this certainly brought a smile to our face during Bread Week.
This adorable blue number with pink smiles on is from Carnaby Street independent label Lazy Oaf but they sadly don't sell it anymore - hopefully Noel's appearance in the number will encourage them to bring it back!
The Raven Shirt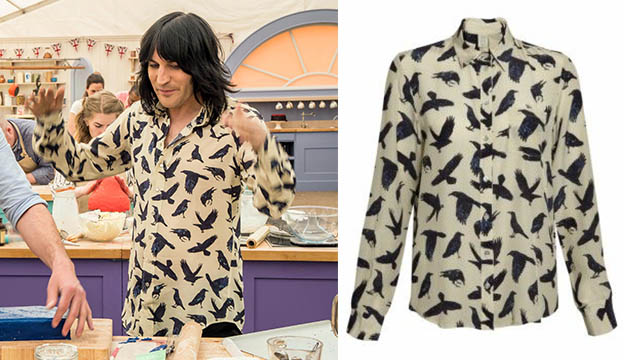 Picture: Channel 4/Silken Favours
This is the outfit that will forever go down in history as the first shirt Noel wore on the Bake Off and may it live on forever! This silky number covered in ravens is from London based silk specialists, Silken Favours.
The Tomato Shirt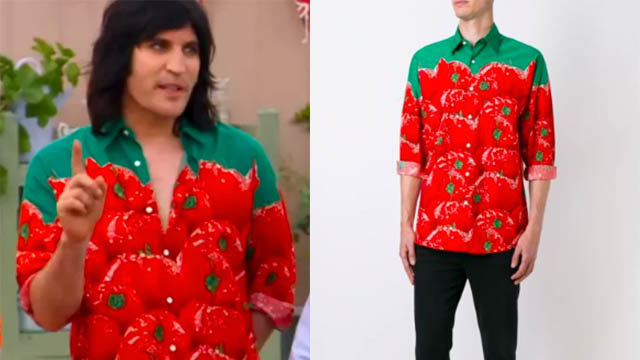 Picture: Channel 4/Farfetch
What more could we have asked for during Italian week?
Noel sported this bold green shirt covered in juicy tomatoes on the exact same week the contestants were asked to make pizza. Coincidence? Certainly not! It is a Vintage Kenzo piece from designer online store Farfetch but it's sadly out of stock.
The Ice Cream Shirt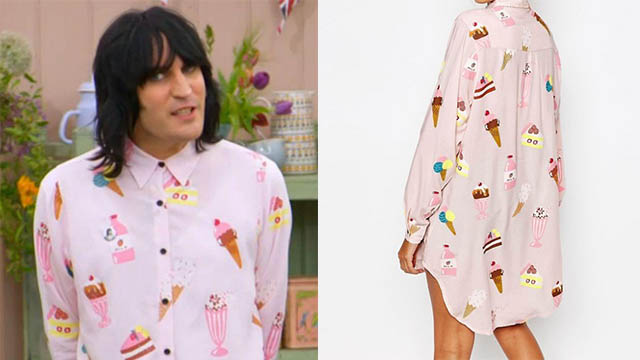 Picture: Channel 4/ASOS
Now for our favourite shirt of them all which debuted during caramel week, it's Lazy Oaf's 'Eat Your Cake Shirt'.
We feel like this shirt was born to star on the Bake Off. Don't even ask us what happened during that week of the competition, we were too busy admiring Noel's incredible outfit.
The Neon Patchwork Shirt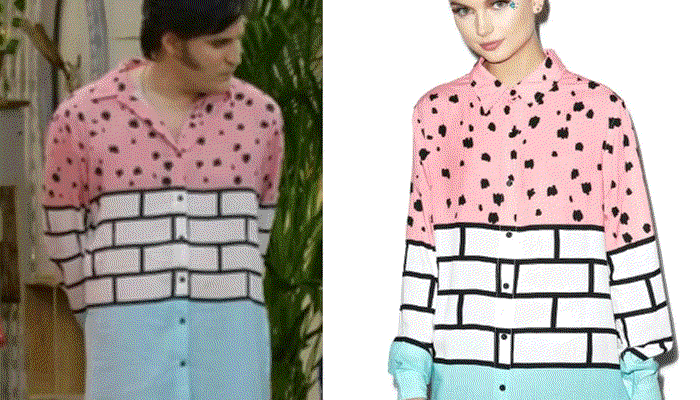 (Picture: Channel 4/Lazy Oaf)
In week one of Noel's second series he wowed in this day-glo shirt, featuring a pink and black animal print on top, brick print middle, and bright blue bottom.
This shirt is actually from the ladies' section at Lazy Oaf - a Fielding favourite.
It's sold out on Lazy Oaf and with supplier Dolls Kill at the moment. However, it was reduced from $100 to $30, so if you sign up to restock alerts you might bag a bargain.
Watch More: