Calvin Harris SLAMS Taylor Swift In Epic Twitter Rant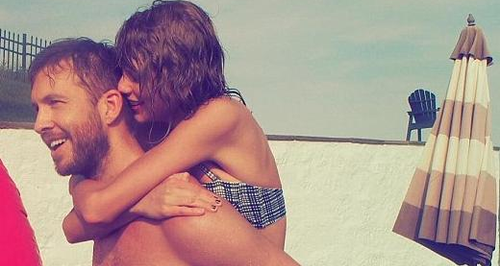 It's all getting a bit nasty over on the Twittersphere and Katy Perry gets in the mix too!
It all started when a magazine claimed that Taylor Swift had written the lyrics to Calvin Harris' song with Rihanna, This Is What You Came For.
People Magazine claimed that the song writer Nils Sjöberg was in fact Calvin's ex-girlfriend Taylor, and that she hadn't wanted her name on the song because it would have taken away the attention from Calvin and Rihanna.
This is what he had to say about it: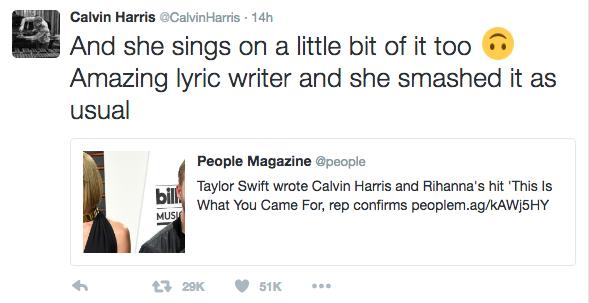 Calvin, who dated Taylor for two years until they broke up in June this year, unfollowed his ex-girlfriend on Twitter when the news broke that she was already dating Tom Hiddleston.




Calvin referred to the supposed bitter feud between Taylor Swift and her former friend and fellow pop singer Katy Perry.
Taylor's song Bad Blood is rumoured to be about Katy.



Now, newspapers and magazines are suggesting that the reason they broke up was because Calvin categorically denied to the press that he would ever work with Taylor in an interview, despite knowing that he already had on This Is What You Came For.
And what did Katy have to say about it? She posted a giph of Hilary Clinton rolling her eyes in a 'I told you so' kind of way, before retweeting one of her own tweets from 2015 that said: "Time, the ultimate truth teller."
July 13, 2016
Time, the ultimate truth teller.

— KATY PERRY (@katyperry) May 9, 2015
So far, Taylor has kept quiet about the whole sordid affair, as has Tom Hiddleston.
Although he has been papped running along the beac. Running away apparently...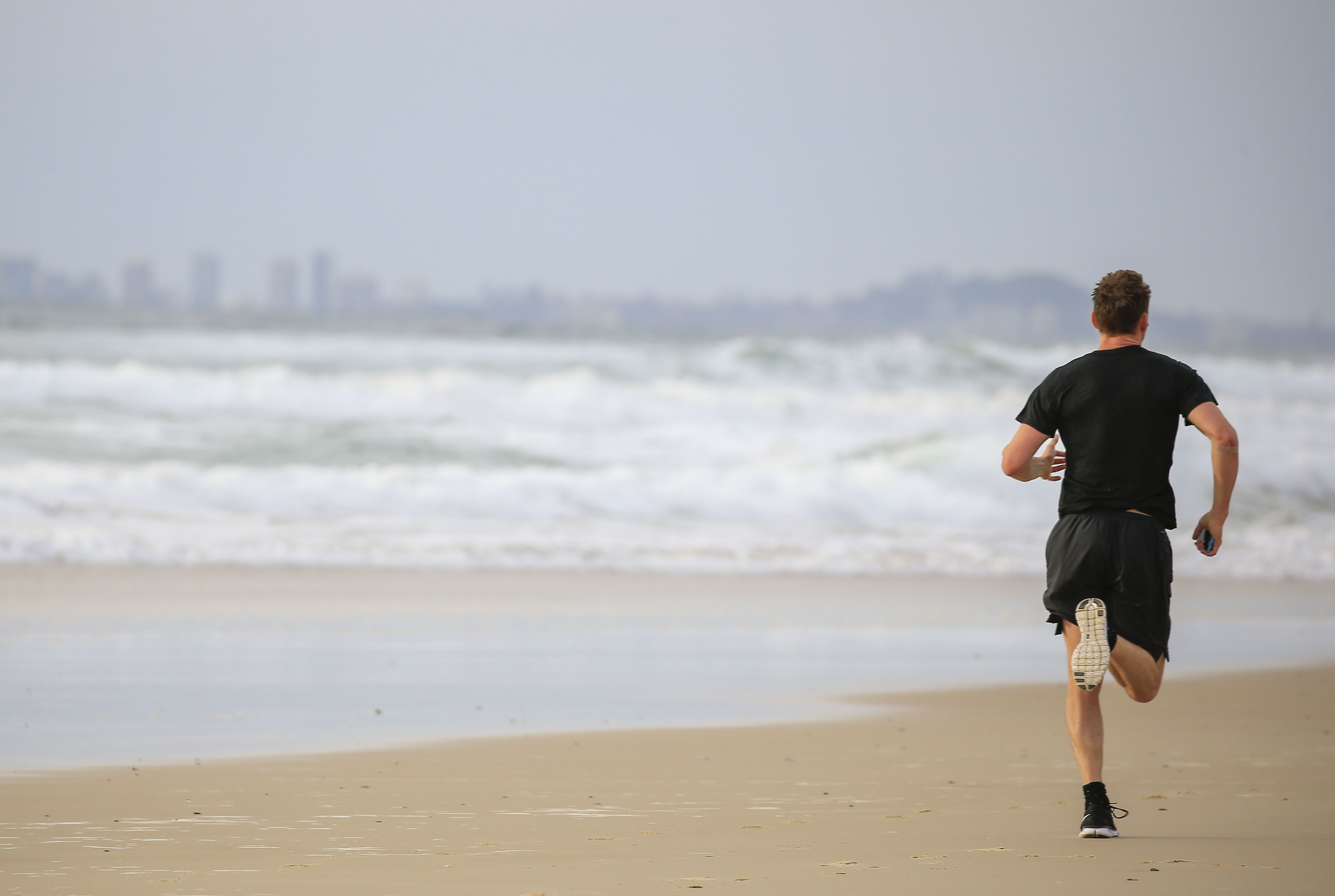 Picture | SPLASH