Canada's 'Disney Prince' PM Attempts A Scottish Accent...
6 July 2017, 15:14 | Updated: 7 July 2017, 16:58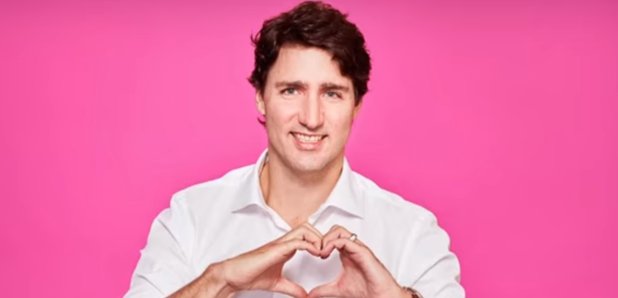 What do you think of Justin Trudeau's nod to his Scots heritage?
Canadian Prime Minister Justin Trudeau is an internet hit thanks to his Disney Prince good looks, relaxed attitude and liberal values. But while visiting Edinburgh yesterday he also unveiled another surprising skill.
Yep, it seems that JT can actually do a decent Scottish accent.
While accepting his honorary degree he told a story about how his grandfather was born in the UK and moved to Canada as a boy. Trudeau has Scottish ancestry from three generations back. His great-grandfather left Scotland because he was caught fishing in the laird's stream, so the family history goes, and came to Canada because the fishing was free.
Follow your dreams, ye olde fisherman.
The PM charmed the audience at Edinburgh University by impersonating his great-grandfather's Scottish tones. We'll let you decide if he managed to pull it off, but he was rewarded with some indulgent laughter.
He was awarded the degree of Doctor honoris causa in recognition of his commitment to equality and diversity.What a hero. At the ceremony, he also thanked Scotland for being a 'strong partner to us'. Trudeau later walked through the capital clutching his degree scroll – well, you would, wouldn't you?
To @EdinburghUni's class of 2017: Be bold, be brave & be open to the incredible opportunities in front of you. Congratulations & good luck! pic.twitter.com/eoVYJkRieM

— Justin Trudeau (@JustinTrudeau) July 5, 2017
Mr Trudeau was visiting Scotland on his way to the G20 summit in Hamburg, Germany, on July 7 and 8.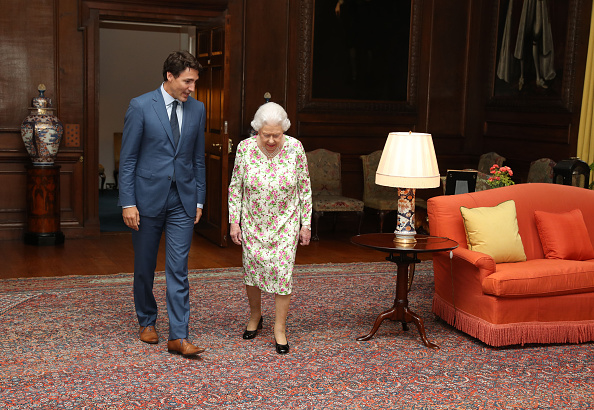 "Yes that IS a lovely chair, Your Majesty" [Picture: Getty]
He then had a private meeting with the Queen at the Palace of Holyroodhouse set up to 'honour her importance to Canada's history and to thank her for her continued dedication to Canada', his office said.
He made Her Maj laugh by remarking: 'I've been offered an honorary degree at the University of Edinburgh. It probably dismays a number of my former professors to see a doctor now — even an honorary [one]'.
Mr Trudeau previously met the Queen in London shortly after his election in 2015 and they also met when he was a young boy and his father Pierre was Canada's PM.