Carol McGiffin shows off the results of her secret face lift on Loose Women
5 July 2018, 15:20 | Updated: 5 July 2018, 16:02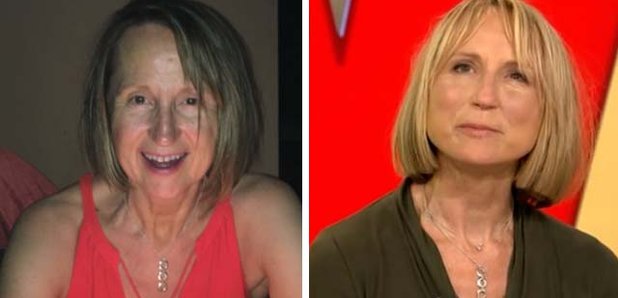 The outspoken journalist made a return to Loose Women after five years... and showed off a shock new look.
Carol McGiffin showed off the results of her secret facelift on today's Loose Women.
Today she told panelists Nadia Sawalha and Stacey Solomon that her new look was all part of her recovery after a tough few years that saw her diagnosed with cancer, as well as lose a sister to the disease.
She said: "I only had [the facelift] three weeks ago.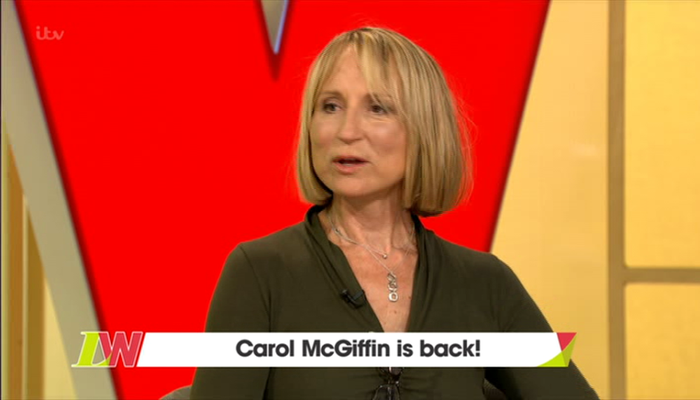 "So if you're looking at me thinking I look a bit strange, or a bit younger than I did last week, I probably do.
"You need to do some things to make yourself feel normal."
The 58-year-old was a regular on the ITV daytime show until she quit five years ago, shortly before she appeared on Celebrity Big Brother and was diagnosed with breast cancer.
She told the panel she had been up to "a hell of a lot", adding: "I did CBB and then I got sick, I got breast cancer, I lost my hair and I lost a boob, then I was really ill.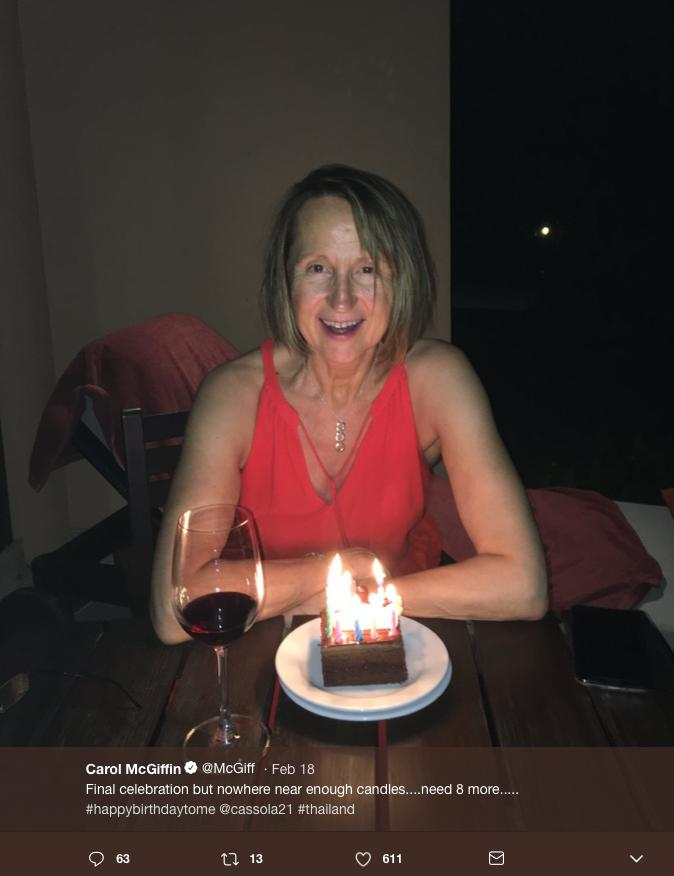 Carol looked totally different earlier this year (Image: Twitter)
"I sold my flat in London and moved to France.I had a facelift three weeks ago and then I came back to Loose Women."
But there was an undercurrent of heartache that ran throughout Carol's time away from Loose Women, and she explained that she had been spending time recovering and grieving after losing her sister to the disease.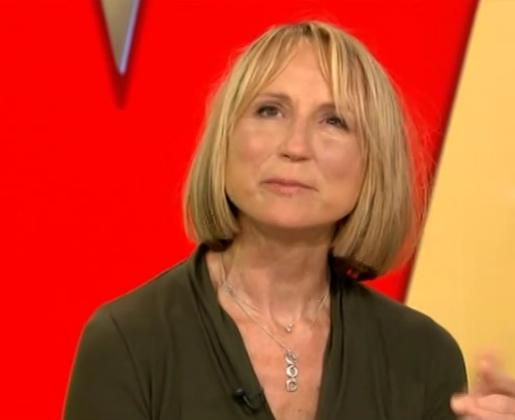 "It took about two years really to get [the cancer] out of my system because it was pretty brutal.
"Then last year I lost my sister to cancer, which was horrible and really sad. Another bad year. My other sister, she lost her partner as well [to cancer]."
Blimey I can't keep up with all the tweets, but just want to say THANK YOU for all your messages of support for my return to @loosewomen today. Can't wait for next Thursday and I promise not to be so flakey shaky nervous next time!

— Carol McGiffin (@McGiff) July 5, 2018
"People at home were delighted to see Carol back on the panel, with hundreds of people Tweeting their support.
One wrote: "I'm loving @McGiff back on #LooseWomen already! She's amazing!"
Another said: "Carol McGiffin is back on #LooseWomen five minutes and she's already announced she has a face lift three weeks ago. Queen is back. Never leave again."