Carrie Wasn't Supposed To End Up With Mr. Big In Sex And The City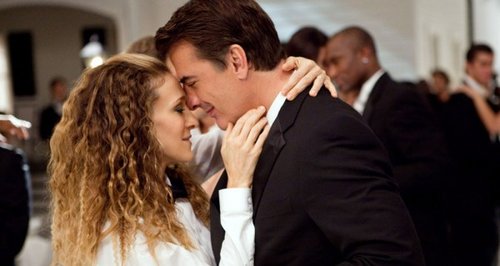 Turns out the people who made ​Sex and the City ​were just as conflicted as the rest of us over who Carrie should have ended up with...
Carrie and Mr. Big have been a controversial couple, since like, forever. The pair have always been hotly debated, with many people arguing Big is NOTHING in comparison to the magic that is Aidan ­– or that the cosmopolitan-loving writer should have ended up sassy and single.
Turns out, the creator feels the same way too.
In a new interview with Kindle Singles, creator Darren Star, revealed he wasn't a fan of the show's happily-ever-after finale, which saw Carrie Bradshaw reunited with her on-again-off-again boyfriend, Mr. Big.
Star admitted that the ending strayed from his original feminist vision for the series, saying: "I think the show ultimately betrayed what it was about, which was that women don't ultimately find happiness from marriage,
"Not that they can't. But the show initially was going off script from the romantic comedies that had come before it. That's what had made women so attached."
He continued: "For me, in a way – I didn't [write] those last episodes. At a certain point, you've got to let them follow their vision.
"At the end, it became a conventional romantic comedy. But unless you're there to write every episode, you're not going to get the ending you want."
Yep, Carrie had her fair share of boyfriends and flings (remember Jack the Post-it guy?!) But who do you think Sarah Jessica Parker's character, Carrie, should have ended up with in the end? Take our poll below to have your say…